TeamApt is a fintech that provides business and banking solutions to over 400,000 SMEs. Founded in Nigeria and headquartered in London, the company has imminent plans to expand across Africa, as well as further afield in the UK next year. The company made headlines in August when it became Qed Investors' first investment into Africa.
Q3 highlights included:
Onboarding 136,000 businesses
Processing 501m transaction for businesses, totalling $26bn
Dispersing $455m in working capital loans to its businesses
TeamApt's new product, POS Transfer, is empowering SMEs in Nigeria to accept cardless transfers. Unlike standard bank transfers, POS Transfer provides KYC checks and instant reconciliation to protect SMEs against fraud. This is essential in a market where transfers are the favoured payment method – transfers to businesses accounted for 82% of transactions vs cards at 18% in August 2022. Since launching POS Transfer in Q3, TeamApt has already processed $96m for its customers.
Tosin Eniolorunda, CEO and Co-founder of TeamApt tells RBI:
"The new POS Transfer system has been highly successful as it ensures a greater level of safety and sends a real-time notification. Business owners have greater peace of mind using the POS Transfer system, knowing who is sending them money, including an image of the sender and their account number, and subsequently, they can then choose to verify or reject them based on the information provided.
"The transfer is also sent in a real-time notification, creating greater efficiency and a frictionless transaction, which is increasingly demanded."
2022 highlights
One of the most significant highlights for the year just ended is marked by QED Investors' first investment in the Africa region.
Eniolorunda adds: "As the world's largest fintech specialist VC firm, it marked a significant moment for TeamApt and is testament to the excellent work of our growing and talented team. We were not actually in active fundraising mode, and as a profitable business we didn't need the cash.
"But of course, we were extremely happy to take on a new high-profile investor, especially when QED has so much to offer. With their world-leading expertise and management team, we're now in a really strong position going into 2023 to scale our offering across Africa and beyond."
Pan-African expansion
TeamApt's pan-African expansion play is in full motion. Eniolorunda and his team are looking ahead at international expansion within the continent in the coming months. There are a number of key markets such as Kenya which are on that list.
"We believe our model is scalable across geographies because we combine advanced technology with a unique understanding of local markets to offer businesses all the financial tools they need to grow, no matter where they are based."
While the general challenges faced by businesses across the continent are typically the same, such as access to credit or digitising payments, there are nuances in each market. "Therefore, we want to go in and adapt our solutions to fix those unique problems. Our vision has always been to propel local economies by providing solutions that can remove business growth barriers."
"In order to get our name out there, we have made sure that we are seen amongst some of the top fintechs and businesses across the world at events. This past month, my colleague Omondi Ochieng and I were at Money20/20 in the US, and I spoke on a panel discussing African Fintech and diversifying a sub-sector within global tech.
"Our participation in global events is important as we set our sights on expansion beyond Africa and allows us to be part of discussions across the world. We also ensure to be at African-focused events, such as African Fintech Summit 2022. Taking part in these events ensures that we are seen as leading on key conversations around banking and payments innovation."
Other highlights include recognition by PYMNTS as one of the 60 emerging fintech transforming payments within the EMEA region.
In addition, TeamApt was included in LinkedIn's 2022 Top Startups list in Nigeria and CB Insights Fintech 250 2022 list for its achievements in core banking and infrastructure.
"Being included in the CB Insights Fintech 250 means that we are recognised as one of the top private fintech companies using technology to transform financial services."
Future plans
TeamApt has grown by more than 300% annually since its launch in 2015. It is now ramping up its expansion plans as it goes into 2023.
"With the investment and support from QED and our other investors including Novastar and Lightrock, our expansion across Africa will continue, as will our product-suite, particularly our credit offerings.
"This year we launched our working capital loans, and our business expansion loans are being worked out. Looking forward to 2023, we're committed to diversifying our credit offerings and meeting the needs of the businesses that we serve.
Tosin Eniolorunda, co-founder and CEO, TeamApt
2023 forecasts
I think in the next 12 months VC activity will start increasing, and we are already seeing signs of that with a number of deals being done.
The only thing that will sustain will be around longer timelines for investing as VCs will be keen on doing deep due diligence. Valuations will continue to be pegged to the fundamentals of a company, such as their unit economics, and there will be a focus on high quality transactions where the business models are proven.
We expect the tailwinds around cashless transactions will continue to drive the adoption and penetration of fintechs which fill a gap or solve pain-points for customers in these areas. In addition, regulators will be more keen to take on newer innovations – particularly those that are closely related to crypto, given the recent turmoil in the ecosystem.
Consolidation will start to happen in the fintech space in form of collaboration with banks, but also larger fintechs forming strategic partnerships with smaller ones.
Finally, and perhaps most importantly, fintechs must focus on customer experience to make sure they continue to protect their customers from any fraudulent activities in the months and years ahead.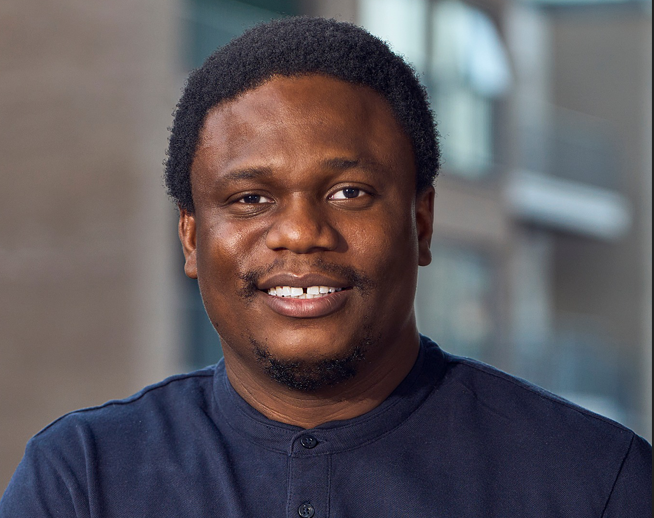 Tosin Eniolorunda, CEO and co-founder of TeamApt