Synapse empowers startups, enterprises and financial institutions with end-to-end banking infrastructure designed to fuel the next generation of financial products and services.
Easy to summarise – the challenging bit is the execution. Synapse CEO Sankaet Pathak and his road to fintech fame has formed many a fintech profile.
For anyone unfamiliar with his story, in as few words as possible, Pathak grew up in India. After immigrating to the US, he experienced first-hand the difficulty in opening a US bank account or getting approved for credit without a financial history.
He realised that there must be many millions of others experiencing the same problem. In 2014, Pathak co-founded Synapse as a digital bank to serve the underbanked and unbanked segments of the market. He tweaked the business model into a B2B startup with the aim of making it easier for other companies to launch current accounts and debits cards, partnering with traditional banks and payment processors.
The Synapse pitch: innovative and compelling
The Synapse business case was innovative, ambitious and compelling. Plug into Synapse's APIs and you can offer a current account to consumers in a few months. That not only saved time and a lot of money. It also avoided building out the systems required to launch an account.
Synapse has not required a funding round since a notable 2019 $30m capital raising with Andreessen Horowitz. That attracted much positive press. Pathak was hailed by employees and commentators as a genius. Synapse was described by Andreessen Horowitz as the AWS of banking. But in 2020, less positive media reports referenced Pathak's management style. The performance of Synapse in the interim demonstrates his durability and determination to prove that the criticism at the time was undeserved.
With justification, Pathak looks back fondly on the firm's 2022 highlights. He tells RBI: "Last year was a breakout year for Synapse in which we achieved numerous firsts. Along the way, we enabled an industry of fintechs and enterprises to launch rich digital experiences that give customers all over the world, especially the underbanked, greater access to the financial system."
Synapse 2022 highlights
Launched two new platforms: Global Cash and Modular Banking;
Became cash-flow positive
Made Inc. 5000 Fastest Growing Private Companies list, ranking among the top 100 Financial Services companies
Doubled the number of employees from 2021, passing 200 employees;
Reached 18 million end-users, up 64% year over year
Completed 91 million annualised transactions, up 82% year over year
Processed $76bn in annualised transaction volume, up 43% year over year, and
Processed 4M API calls per hour, up 300% year over year
"These milestones represent Synapse's strong growth and the significant investments to increase our product offerings and grow our talent base. We're grateful to our customers, partners, and the Synapse team for another strong year," says Pathak.
He says that immigrants moving to the US still face major hurdles, as he did, to access services such as deposit, payment, card issuance, credit, lending, and investment services. "Additionally, cross-border families, travelers and residents in countries experiencing high inflation or negative interest rates require access to more stable stores of value.
Our approach to helping all underbanked, credit-invisible individuals is simple: create a unified Banking-as-a-Service (BaaS) platform that breaks through these barriers. By making our platform accessible globally and empowering an industry of innovators, we are making financial services and financial health more accessible, equitable, and sustainable."
To this end, in 2022, Synapse launched Synapse Global Cash, a secure cash management account enabling residents in 35+ countries to invest, hold and spend US dollars.
By empowering people around the globe to open fully regulated U.S. accounts, he says that Global Cash can insulate global citizens from monetary concerns in regions experiencing hyperinflation, instability, or negative interest rates.

Synapse Global Cash features
Moreover, the initiative means consumers can:
Receive payments in USD;
Make international purchases;
Invest in global markets;
Participate in foreign exchange and transfers, and
Access family financial services across borders
In other major banking markets, such as Canada, where the incumbent banks actively promote new accounts to immigrants, Pathak says that the US banks have only gone so far and there remain major barriers for immigrants to overcome.
"The barriers can be as simple as not having a US address history or a social security number, as US banks do not accept foreign forms of documentation.
"In addition, US Banks are still quite risk averse and are unwilling to take on the processes to make account origination for immigrants for non-US residents frictionless. Consequently, US banks are unlikely to step up to address these barriers in the way they do for high-net-worth individuals."
Pathak argues that fintechs and BaaS platforms will more likely step up to the plate to innovate and offer solutions tailored specifically to the needs of immigrants and other underserved segments.
For the few banks that are supporting fintech-ready and compliant methods to onboard non-US residents, Synapse has developed partnerships through its modular banking capability to offer and scale these services. Global Cash represents a perfect example of the partnership in practice.
Synapse 2023 targets
Pathak says that in 2023, Synapse will focus on making it even easier for customers to launch financial products through more powerful features delivered through its platform.
Examples include:
Modular Banking, which integrates best-in-class bank partner services that are designed and optimised for fintechs;
Global Credit, which broadens access to cost-effective credit offerings worldwide;
No-code solutions that allow customers to launch applications for embedded financial products with little to no coding work required, and
Identity, Fraud and Credit Intelligence that supports Synapse customers in the essential areas of compliance and risk mitigation.
Market Forecasts
Looking ahead, Pathak says that increased regulation will improve the embedded finance ecosystem.
"The infrastructure of embedded finance is still in its infancy, and the market has moved quickly without much oversight or quality control. As the industry matures, regulators will become more involved, driving more specialised, productive banking offerings. Ultimately, this is good for consumers as it will create a higher-quality banking product.
The Gen Z transfer of wealth will spawn a new crop of fintech companies
"We will see this generation invest more aggressively. And as consumer demands from Gen Z increase, personalisation is the way to meet this demand. Banks are unlikely to step up to that challenge in the way they do for high-net-worth individuals. In anticipation of that need, fintechs and BaaS platforms will step up to the plate and continue to innovate.
The area of influence will grow for banking
"Primarily driven by the rise of embedded finance, more people will be able and willing to participate in our banking system than ever before. They will have access to better checking and saving accounts, new investment opportunities, credit-building credit cards, and more open banking products."
Cryptocurrency will make a calculated, regulated return
The crypto sector ensured a torrid 2022. With a degree of understatement, Pathak describes it as a 'rough year but do not count it out just yet." He says that the fundamentals of decentralised financial currencies still represent one of the futures of finance.
"Over the coming years, we will see it play out in a few ways: through securities and regulation, the emergence of the first consumer enterprise product, and a surge for more use cases outside of finance."
Fintech prospects for LatAm in 2023 and the funding challenge
While fintech startup funding has slowed, he says it is not impacting Synapse growth in LatAm or elsewhere for two reasons.
"First, existing enterprise-scale companies and banks are adopting and building on our platform, deploying solutions to a well-established user base. Nomad and Banco Inter are two great examples in Brazil. Second, we are seeing well-funded US-based fintechs, such as Utoppia and Grabr, that serve LatAm markets be quite successful and exhibit strong growth on our platform."
The Synapse partnership with Nomad – making travel and international banking less expensive for Brazilians
Nomad achieved its goal and more: it now offers its customers a complete global account, with a US dollar debit card, virtual account numbers for direct debit and direct credit, bill payment, access to electronics and domestic and international transfers.
This is possible through Synapse's Global Cash, allowing US fintechs to expand their market reach and onboard individuals and businesses from 35+ countries to invest, hold and spend US dollars. Global Cash powers fintechs outside the US to quickly and easily implement a first-of-its-kind financial solution that enables consumers and businesses from 35+ countries with access to U.S.-based account features.
Nomad onboards customers with Synapse's KYC process and continues using the APIs to provide access to a checking account and a spend card for new customers traveling abroad. With Synapse, Nomad customers can send money to their US deposit account via international wire from their Brazilian bank account and have access to their funds in as little as two business days.
Synapse Global Cash growth and international expansion
Synapse reached one million accounts held by Brazilians at the end of 2022 and is planning expansion to other countries in Latin America, including Argentina, Colombia, Chile and Mexico, as well as Asia, specifically India.
"We welcome the opportunity to work with fintechs and business enterprises seeking to deliver digital-first financial products or embedded financial services. We typically find prospective customers also seek to democratise access to best-in-class financial products and enable access to the stability and security of US dollar-based accounts and transactional features such as those provided by our Global Cash solution.
"Our expansion plans could see us doubling to tripling Global Cash accounts by the end of 2023.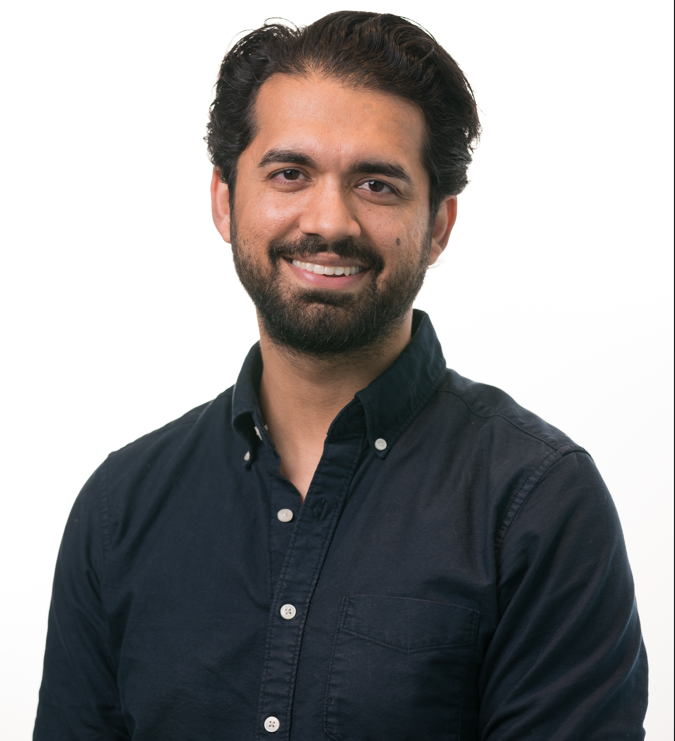 Synapse CEO Sankaet Pathak