News
Virgin Money resurrects branch closure plan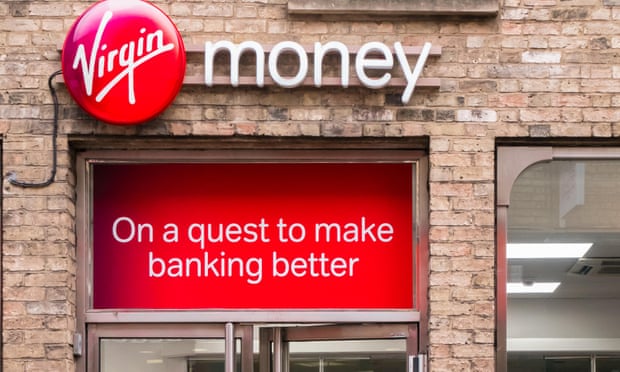 Virgin Money is to resume its branch closure programme by axing 52 outlets.
In February, Virgin Money said it was closing 52 branches and cutting 500 jobs as part of its latest restructuring.
But one month later, as the coronavirus pandemic gathered pace, Virgin Money halted the closure programme.

In particular, the Virgin Money branch closures see 12 outlets shuttered in Scotland. Seven of the branches are currently Clydesdale branded with five under the Virgin Money moniker.
In England, the bank will close or consolidate 40 branches under the Yorkshire Bank and Virgin Money brands.
Once the closures take effect, Virgin Money will be left with 55 branches in Scotland.
In time, all of the outlets will come under the Virgin Money banner, with the Clydesdale brand axed.
In England, the Yorkshire brand will also be retired with the group's 100 or so remaining English branches branded as Virgin Money.
The Clydesdale Bank and Yorkshire Bank brands date back to 1838 and 1859 respectively.
Looking back, when RBI published its first issue, the Clydesdale/Yorkshire branch network totalled 570 outlets. This comprised 376 Clydesdale outlets in Scotland and 194 Yorkshire branches in England.
Clydesdale: 2 in 3 branches closed since 2012
By 2012, Clydesdale operated 152 branches in Scotland with 178 Yorkshire outlets in England.
The latest closures mean that two in three Clydesdale branches in Scotland have closed in the past eight years.
Clydesdale acquired Virgin Money and its then 73 branches in 2018 in a £1.7bn deal.
The acquisition created the UK's sixth-largest bank with six million customers and a loan book of £70bn.
Virgin Money was set up in 1995 by Richard Branson who held a 35% stake. In 2011, Virgin Money acquired the remains of the failed Northern Rock from the UK government in a deal worth £747m.
Branson benefits from the re branding with the re-branded Virgin Money paying around £12m per year to licence the brand.
At £1.75, the Virgin Money share price is down by 44% for the year to date.