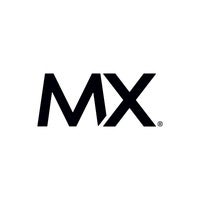 US fintech MX raises $100m in Series B financing to deliver new data solutions to developers, banks and credit unions.
In addition, MX has reached the 2,000 customer milestone with the signing of Synovus Financial Corp. as its newest customer.
The financing round is led by Battery Ventures. Also participating are new investors HIG Capital, Point72 Ventures, Sorenson Capital, Pelion Venture Partners and Cross Creek Capital.
In addition existing investors including Industry Ventures, Digital Garage, TTV Capital, and Commerce Ventures are participating.
Notably, customers including National Bank of Canada and Washington Federal are also involved in the financing round.
 US fintech MX: total equity financing hits $175m
The Series B round brings the company's total equity financing to $175m. The new investment reflects the value of financial technology data to banks, credit unions and other fintech companies.
And the fresh capital enables MX to accelerate its product development and customer growth.
According to MX, it will continue to be laser focused on the power of "clean data". In other words, data that is cleansed, categorised, presented and usable.
"Clean data is the future of banking. We are thrilled to support MX in their mission to use that data to help empower the digital transformation of banks and credit unions. The result is financial strength for everyone," says Michael Brown, General Partner, Battery Ventures.
"MX is powering some of the top financial institutions in the world. It is simply one of the most promising fintech companies we've ever seen."
MX says that banks, credit unions and fintech companies are experiencing upwards of 4X growth in digital engagement and 5X increase in deposits growth rate, when built on MX's platform of clean and enhanced data.
US fintech MX: two years of profitability
"With our surge in growth, we are proud of the fact that we have operated profitably the past two years. This leads naturally to this next round of funding," says Ryan Caldwell, Founder and CEO of MX.
"We could have raised several times this amount, but we simply didn't need the capital. We are disciplined in our spending and building for the long term. This additional investment will be spent on continuing to grow MX's high-performing sales team. It builds upon our industry-leading user experience and partnerships. And it releases a new product category that will be forthcoming and hiring more of the best talent in the industry."
Founded in 2010, MX partners with more than 1,800 financial institutions. Moreover, MX partners with 43 of the top 50 digital banking providers.