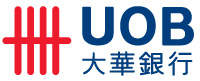 UOB is teaming up with end-to-end food and beverage (F&B) digital solution provider, Getz. The result is that F&B businesses can set up their online storefronts more quickly. At the same time, the cost delivering food to consumers is reduced.
Specifically, F&B merchants using Getz's delivery solution will pay transaction fees capped at a maximum 4% of their online sales. That means a discount of up to 50% from Getz's usual rates. This enables them to retain more income from each online food order delivered through Getz's network of logistics providers.
For F&B merchants without an online presence, the UOB-Getz tie-up will also enable them to set up their online store, complete with digital payment capabilities, in less than a week.
UOB-Getz tie-up means improved cash flow
Getz's solution also enables F&B operators to overcome their cash flow concerns. This is a top concern for more than one in two small businesses in Singapore (55%), according to a UOB survey. Using the Getz solution means payment in just two business days, thereby providing some cash flow relief.
According to UOB, almost seven in 10 consumers say they will continue to order food online even as Covid restrictions are eased.
Moreover, UOB will support F&B merchants who are using Getz's solution with their marketing efforts. For example, the bank will feature these F&B merchants on UOB's The Dining Advisor online marketplace. This attracts more than one million diners monthly. The Bank will also offer UOB card-members promotional codes to order from these merchants. The aim is to help them attract new customers and build customer loyalty.
"As a result of the business disruptions caused by COVID-19, many F&B companies have suffered significant falls in revenue. Through the collaboration, we not only help F&B businesses overcome their immediate cost challenges. We also support them in enhancing their business models for the long term by having multiple revenue streams and a wider customer base," says Mervyn Koh, Country Head of Business Banking Singapore, UOB.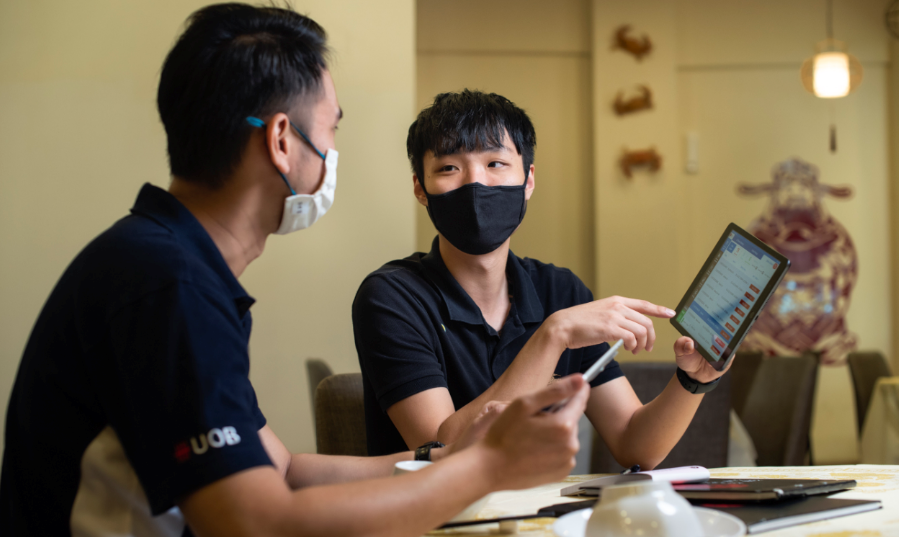 UOB's technology implementation specialist helping Sylvester Soon, second-generation owner of Melben Seafood Restaurant, to understand how he can offer food delivery options to his customers more cost-effectively through UOB and Getz's tie-up.