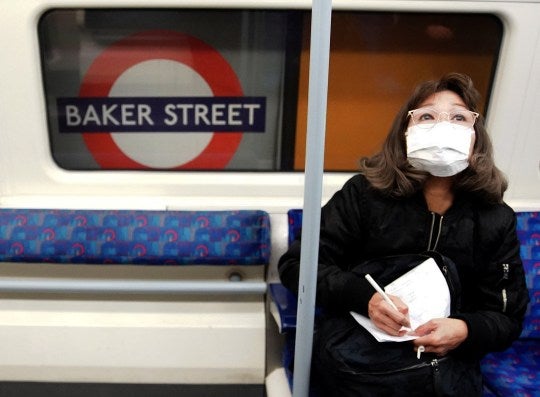 Mortgage lenders across the UK have announced plans to allow people affected by the coronavirus outbreak to defer mortgage and loan repayments.
Several UK banks will offer loan repayment holiday to support homeowners affected by the coronavirus. The so-called coronavirus holiday will be extended on a case-by-case basis, and the length of the repayment suspension will likely vary from bank to bank.
Royal Bank of Scotland (RBS) will defer mortgage payments by affected borrowers by up to three months.
Both TSB and Lloyds have also said they would offer a repayment suspension, for up to 2 months in the case of TSB. Savers would also be allowed to close fixed-term savings accounts without charge, the banks said.
The latter concession is to allow customers to access cash in order to face the growing impact of the virus.
Immediate support for customers
RBS, which is 62% owned by the taxpayer, has pledged to support customers who might lose their jobs, see their income decline, or be unable to work due to illness or lockdown.
"We are monitoring the potential impact of coronavirus across all our customers to ensure we can support them appropriately through any period of disruption. We have a strong track record in working with our customers who are affected by disruption outside of their control," RBS said through a spokesman.
The banks are also extending to coronavirus victims the types of support already in place for people in other types of financial difficulty. These include:
Refunds on credit card cash advance fees
Availability of increased credit card borrowing limit, temporarily and subject to approval
Availability of increased cash withdrawal limit of up to £500, if approved
"We will look to understand each customer's situation on a case-by-case basis and can offer a number of options to help them manage their finances," RBS said.
"Asking for help early is key"
UK Finance, a trade association for the banking and finance industry, said all banks would consider increasing overdrafts or allowing repayment relief for loan or mortgage repayments for those affected by the virus.
Stephen Jones, the trade association's chief executive said:
"All providers are ready and able to offer support to their customers who are impacted directly or indirectly by COVID-19, which could include offering or increasing an overdraft or allowing repayment relief for loan or mortgage repayments."
Asking for help early is key, Jones added. "We would encourage customers who think they may be affected to contact their provider as soon as possible to discuss the support available to them."