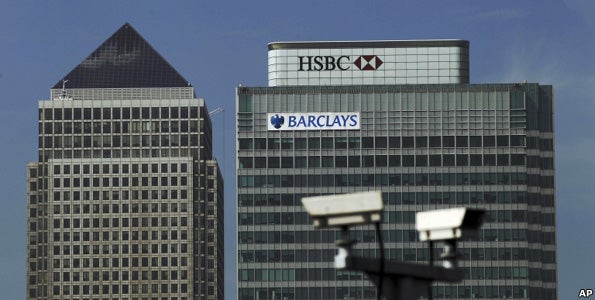 After decades of rising capital requirements, UK banks are confident that their balance sheets are strong enough to withstand the hit of coronavirus, Britain's big lenders tell investors.
The underlying health of Britain's financial system is sound, senior bank executives say, and the supporting measures introduced by the Bank of England over the past two weeks give them greater assurance.
António Horta-Osório, CEO of Lloyds Bank, was one of several senior executives trying to calm the fears of investors last week at the Morgan Stanley European financial services conference in London.
"I am absolutely confident we are going to see a massive government and regulatory response that has to be taken into consideration," said Horta-Osório, hours before the government announced a new £330bn emergency rescue package for UK business.
Main area of concern
The bankers' major worry is about customers in financial distress, the expected influx of the demand for funding, and the practical challenges of maintaining services.
The clearest signs of strain have been in frontline customer-facing roles where it is harder for staff to work from home.
"This feels like the calm before the storm," said Paul Lynam, chief executive of Secure Trust Bank and a board member at industry body UK Finance.
Already, the number of requests for funding from business customers has more than tripled, and is expected to skyrocket in the next few weeks.
Even so, the situation is different from "last time" when there was a "liquidity crisis," Lynam said: "Now the system is awash with cash."
Optimism despite short-term pain
While banks are confident about surviving the crisis, they expect some significant short-term pain ahead.
The bank of England's rate cut alone will bring down annual profits by hundreds of millions of pounds for each of the largest banks.
As the crisis deepens, rate of loan default will accelerate, inflicting more damage to bottom lines.
In spite of these headwinds, however, the measures announced by the Treasury and the Bank of England are largely expected to shield the sector from the worst outcome.
Alison Rose, Royal Bank of Scotland chief executive, who said she would consider ramping up cost-cutting plans to offset some of the impact of the Bank of England's emergency interest rate cut, noted:
"We're in a very strong position going into this scenario."