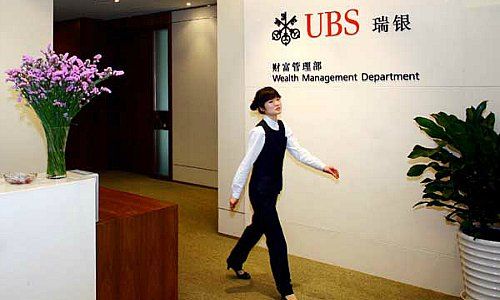 Undeterred by the ongoing coronavirus, the Swiss multinational has met its target set in 2016 to double headcount in China to 1,200 well ahead of schedule.
UBS has doubled its overall staff size from 2016's 600 to 1,200 ahead of its 2022 plan. As China cracks open its financial markets to foreigners, demands for local securities and dealmaker services increase, and the bank sees an opportunity to tap a massive domestic market.
Almost two years ago, UBS became the first foreign bank to get Chinese regulatory approval to take control of its securities business by raising its holdings to 51%.
"Overall, our plan is to steadily grow China onshore headcount, but we are not just going to compete on size," a bank's spokesman later told reporters.
Opening doors lead to hiring spree
As part of China's new open door policy, global investment banks are allowed to own up to 51% of their China operations.
As a result, hiring by foreign banks in China is expected to pick up as many take control of their local brokering services joint ventures. In addition, a variety of other services offerings are likely to be expanded. These could range from equities trading to research; from securities underwriting to M&A advisory.
Beijing keeps giving signs of its intention to press ahead with the deregulation of the country's financial sector. Late last year, the government confirmed plans for completely opening its futures, brokerage and mutual fund sectors to foreign firms.
As of 1 December 2020, all limits to foreign ownership of security firms will be removed.
Foreign firms bid for majority ownership
Other banks—including J P Morgan, Japan's Nomura, Goldman Sachs, and Credit Swiss—have either set up majority-owned China ventures or applied for majority control.
Western banks' lack of control over their joint ventures, along with their limited contribution to revenues, have long been a source of frustration for foreign banks in China.
Management control would allow foreign banks to offer more services through their joint ventures and potentially leverage their global networks to win China market share.