The two highest-profile US banking
failures this year – the $16 billion asset Guaranty Bank and $25
billion asset Colonial Bank – have given both BBVA Compass and
BB&T respectively the chance to bolster their respective
positions in the upper echelons of the volatile US banking sector.
Dan Jones
reports.

The twin failures of Austin, Texas-based Guaranty Bank and
Montgomery, Alabama-based Colonial Bank – and their subsequent
acquisitions by BBVA Compass and BB&T, respectively – have
demonstrated that the US banking industry remains in a state of
considerable upheaval despite the absence of the kind of
high-profile collapse that came to define 2008.
Both BB&T and BBVA Compass, the US
subsidiary of Spain's BBVA, have now considerably enlarged their
branch networks as a result of their acquisitions.
BB&T, which acquired $22 billion in assets
and $20 billion in deposits in what is the largest purchase in its
137-year history, has added 354 banking offices to its existing
1,500-strong branch network. The deal caps a momentous time for the
group, which has capitalised on its conservative business model to
ride through the US financial crisis well and become a top 10 US
financial services group.
As of 30 June, BB&T had completed 151
acquisitions over the past 15 years, including 32 bank
acquisitions. Its main focus has been in insurance, including eight
such deals last year alone (see bar chart, below
right).
BBVA Compass, the US subsidiary of Spain's
second largest banking group, now has over 800 branches following
the addition of Guaranty's 164 branches – 105 in Texas and 59 in
California – to its network.
How well do you
really

know your competitors?

Access the most comprehensive Company Profiles on the market, powered by GlobalData. Save hours of research. Gain competitive edge.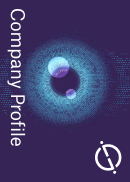 Company Profile – free sample
Thank you!
Your download email will arrive shortly
Not ready to buy yet? Download a free sample
We are confident about the unique quality of our Company Profiles. However, we want you to make the most beneficial decision for your business, so we offer a free sample that you can download by submitting the below form
By GlobalData
BBVA Compass says the Guaranty acquisition,
which adds 300,000 customers to its book, creates "the 15th largest
US commercial bank", giving it $49 billion in deposits and
operations in Texas, Alabama, Arizona, California, Florida,
Colorado and New Mexico.
In a statement, José María García Meyer,
chairman of BBVA Compass, said: "This compelling transaction makes
excellent strategic sense and represents an exciting growth
opportunity for BBVA Compass as we continue to build the leading
banking franchise in the high growth Sunbelt Region.
"The increase in our branch distribution
network further strengthens our retail banking unit while also
providing benefits to our other business lines."
The wider context is a US financial sector
which has seen an acceleration in banking failures over the past
two months, with the total for 2009 now standing at 89. That has
had a severe impact on the Federal Deposit Insurance Corporation's
(FDIC's) insurance fund, which had already dwindled to $10.4
billion, its lowest level since 1992, by 30 June this year.
The 44 bank failures since then are likely to
have further depleted the pot, raising the prospect of the FDIC
imposing more fees akin to the collective $5.6 billion it raised
from the banking industry in May.
An added burden comes from the fact that the
FDIC remains on the hook for banks nominally taken off its hands.
The BBVA Compass and BB&T acquisitions are cases in point: in
both deals the agency has entered into loss-sharing agreements.
The FDIC will bear the first $2.3 billion in
losses on the BBVA Compass deal and 95 percent of the losses above
that threshold; its deal with BB&T incorporates around $15
billion of assets.
While the deals are not entirely without cost
for the two banks – BB&T subsequently announced a $750 million
capital raising, estimated that integration would cost $245 million
and stands to lose up to $1.5 billion if Colonial's loan portfolio
sours – the FDIC itself is bearing the brunt of the expense: the
Colonial deal alone is set to cost it $2.8 billion.
New regulations governing
acquisitions
The drainage of the agency's funds is
a principal factor in new regulations governing the acquisition of
failed institutions by private equity firms.
Proposed rules requiring investors to maintain
a Tier 1 capital ratio of 15 percent or higher subsequent to
purchasing a bank have been eased to a figure of 10 percent,
highlighting the fact that private capital will be increasingly
important in ensuring that the US banking industry – and depositors
– do not suffer the kind of traumas seen in 2008.
"The FDIC
recognises the need for additional capital in the banking system,"
said agency chairman Sheila Bair in a statement.
But this capital could just as likely
come from foreign financial institutions with existing operations
in the country as it could from outside investors based in the US,
as the BBVA Compass acquisition demonstrates.
That group of foreign banks with
existing US operations includes Spain's Santander, France's BNP
Paribas and Canada's Toronto-Dominion, the latter of which has
already acknowledged the possibility of future deals.
As Ed Clark,
president and CEO of TD Bank Financial Group, said in an internal
interview: "In the marketplace today, it is possible to do
other types of acquisitions, where the government in the form of
the FDIC come in and [make a loss-sharing agreement].
"Those are the kind of deals we are looking
at."
RBI
DealWatch

RBI DealWatch tracks
global financial services mergers and acquisitions, privatisations
and demutualisations, flotations, divestments, share stakes,
strategic alliances and joint ventures.

Country

Participants

Type/value

Description

Date

EUROPE , MIDDLE EAST,
AFRICA

Global

HSBC, ING, DBS,
Julius Baer

Business divestment

Dutch bancassurer ING is in the process of
selling its private banking businesses as part of a drive to shed
non-core assets. HSBC is being seen as the likely purchaser.
Singapore's DBS and Swiss private bank Julius Baer are also thought
to be in the running for a cost of between $1 billion and $2
billion.

4 Sep

UK

Royal Bank of Scotland, Lloyds Banking Group,
Northern Rock

Future stake disposal

UK chancellor Alistair Darling has indicated
that the government will prevent banks with large existing UK
operations from buying its stakes in Royal Bank of Scotland, Lloyds
Banking Group and Northern Rock (see News Digest).

3 Sep

Poland

HSBC Poland,
Alior Bank

Acquisition

Poland's Alior Bank is to acquire the
consumer finance and credit card portfolios of HSBC Poland for PLN1
billion ($346 million). HSBC Poland will now focus on its retail
banking activities.

3 Sep

Denmark

Nordea, Fionia Bank

Acquisition

Nordea, the largest bank in Scandinavia, has
acquired Denmark's Fionia Bank for €121 million ($174 million). The
deal, which excludes a 'bad bank' of assets to be held by the
Danish government, will give Nordea an additional 29 branches and
75,000 household customers in the country.

31 Aug

South Africa

Absa

Stake acquisition

A group formed of regional community trusts
have acquired a 5.1 percent stake in Absa, the South African bank
majority owned by the UK's Barclays (see 'Proud to be the
nation's savings bank'). The Batho Bonke group paid ZAR1.7
billion ($219 million) for the stake.

28 Aug

UK

Lloyds Banking Group

Prospective branch closure

Lloyds Banking Group has said it is
reconsidering a decision to close the 164-strong branch network of
its Cheltenham & Gloucester subsidiary, without citing reasons.
The bank has also confirmed it is reviewing its use of 'counters'
in third-party outlets, a network acquired as part of its
acquisition of HBOS last year.

19 Aug

Sweden

Swedbank

Rights issue

Swedbank is to raise SEK15 billion ($2.1
billion) in a share sale that it hopes will speed up its return to
non-government guaranteed funding. The share sale will boost
Swedbank's core Tier 1 capital ratio from 9.8 percent to 12.1
percent.

17 Aug

Qatar, Syria

Qatar National Bank

Initial Public Offering

Qatar National Bank has said that an initial
public offering for 34 percent of its Syrian unit was 1.7 times
oversubscribed and raised SYP4.6 billion ($100 million) for the
bank.

15 Aug

South Africa

Nedbank, Imperial Bank

Stake acquisition

South Africa's Nedbank has purchased the 49.9
percent stake in local lender Imperial Bank it did not already own
for $222 million. Nedbank said the purchase would help improve
scale and profitability in its vehicle finance business.

14 Aug

Poland

Bank BPH,
GE Money Bank

Merger completion

Poland's Bank BPH and GE Money Bank, the
local subsidiary of General Electric, have completed their merger
after a share exchange between the two institutions. The new
company, which will operate under the Bank BPH name, has 319
branches in the country.

31 Jul

Italy

Citigroup

Business closing

Citigroup is to close its consumer finance
business in Italy as part of a continued drive to focus on core
businesses. The business currently has 65 branches in the
country.

27 Jul

THE AMERICAS

US

General

Bank failures

The number of US banks to have closed in 2009
has risen to 89 following a sharp spike in failures over the
summer.

4 Sep

Brazil

Santander

Initial public offering

Banco Santander (Brazil), the Brazilian
division of Spain's Santander, is to sell up to $5 billion of stock
in an initial public offering. The unit is Brazil's third-largest
private sector bank after Itaú Unibanco and Bradesco.

3 Sep

US

Federal Deposit Insurance Corporation

Regulation

The Federal Deposit Insurance Corporation
(FDIC) has adopted less stringent requirements for private equity
firms buying failed banks in a bid to encourage investment.

27 Aug

Brazil

Itaú Unibanco,
Porto Seguro

Strategic alliance

Itaú Unibanco, the largest privately-held
financial institution in South America, has entered into a
strategic alliance with leading Brazilian insurer Porto Seguro. The
partnership will see Itaú Unibanco distribute Porto Seguro
homeowner and auto insurance products through its branch network.
The bank will also take a 30 percent stake in the insurer.

23 Aug
Argentina

BNP Paribas, Santander

Acquisition

BNP Paribas is to sell its Argentinian retail
banking business to Banco Santander Rio, a Brazilian unit of
Spain's Santander. The business has 17 branches and caters for
30,000 retail customers. Financial details were not disclosed.

22 Aug

US

BBVA Compass,
Guaranty Bank

Acquisition

BBVA's US subsidiary BBVA Compass has
acquired the banking operations of Guaranty Bank from the FDIC,
creating the 15th largest US commercial bank in the process (see
Survival of the fittest).

21 Aug

US

BB&T, Colonial

Acquisition; capital raising

BB&T has purchased failed US bank
Colonial BancGroup from the Federal Deposit Insurance Corporation
in a loss-sharing deal (see Survival of the fittest).
BB&T subsequently announced a $750 million common stock
offering in a bid to boost tangible common equity and Tier 1
capital.

15 Aug

Chile

ING, Vida Chile

Disposal

Struggling Dutch bancassurer ING has
offloaded its Chilean annuity and mortgages businesses to local
insurer Vida Chile for an undisclosed sum.

31 Jul

Mexico

Banorte, World Bank

Stake acquisition

The World Bank's IFC unit is to take a $150
million stake in the banking subsidiary of Mexican bank Banorte,
according to Banorte chief executive Alejandro Valenzuela.

23 Jul

US

People's United Financial

Potential acquisition

Connecticut-based US bank People's United
Financial has said it is open to Federal Deposit Insurance
Corporation-assisted deals within both the Northeast US where it is
currently based and further afield. The bank envisages purchases
outside the Northeast costing between $2 billion and $5
billion.

17 Jul

ASIA-PACIFIC

Taiwan

Chinatrust Financial

Potential acquisition, capital raising

Chinatrust Financial, the largest credit card
issuer in Taiwan, is to raise $1.34 billion in a share sale to help
operations and business expansion in the long term. The firm is
among the bidders for AIG's Taiwanese consumer finance unit.

3 Sep

South Korea

Standard Chartered, Hana Bank, Vogo

Stake divestment

Private equity fund Vogo has purchased both
Asia-focused Standard Chartered and South Korean institution Hana
Bank's stakes in South Korean card processor BC Card. The KRW194.4
million ($155.6 million) deal will see Vogo acquire a 30.68 percent
stake in the company.

1 Sep

India

Bank of Baroda

Possible acquisition

State-run Indian institution Bank of Baroda
intends to buy banks in Malaysia and Thailand to aid international
expansion, according to a report in the Financial Express.

1 Sep

Australia

Commonwealth Bank of Australia

Capital raising

Commonwealth Bank of Australia (CBA), the
country's second largest bank by deposits, is to raise A$900
million ($755 million) in hybrid Tier 1 capital to shore up its
capital base.

27 Aug

India

Punjab National Bank

Capital raising

India's Punjab National Bank has raised INR5
billion ($100 million) via a bond sale to fund future growth and
meet capital requirements.

25 Aug

China

Shanghai Pudong Development Bank

Capital raising

Shanghai Pudong Development Bank, the Chinese
bank partially owned by Citigroup, has been granted conditional
approval for a CNY15 billion ($2.2 billion) share sale by the China
Securities Regulatory Commission.

25 Aug

Taiwan

Land Bank

Stake divestment

The Taiwanese government is to sell a 40
percent stake in Land Bank, a top five bank in the country by
assets, in order to raise money for reconstruction efforts
following the destruction caused by Typhoon Morakot.

25 Aug

South Korea

Shinhan Financial,
BNP Paribas

Stake divestment

France's BNP Paribas has cut its stake in
Shinhan Financial from 8.5 percent to 6.2 percent, the South Korean
group has said.

24 Aug

Australia

NAB, Challenger Financial Services

Acquisition

Australia's NAB has purchased Challenger
Financial Services' mortgage business for A$385 million ($316
million). NAB will take over A$4 billion of loans at a discount to
cover defaults.

18 Aug

China

Agricultural Bank of China, China Life

Possible stake acquisition

Chinese insurer China Life has said it is
interested in buying Agricultural Bank of China (ABC) shares in the
bank's planned initial public offering. ABC is the last of the
Chinese Big Four to go public.

18 Aug

Australia

Savings & Loans, Australian Central

Merger

Two Australian credit unions – Savings &
Loans and Australian Central – are planning to merge pending a
membership vote in November. The new institution will have over A$7
billion ($5.9 billion) in assets.

13 Aug

Hong Kong

China Construction Bank, AIG

Acquisition

China Construction Bank has acquired the Hong
Kong consumer finance division of bailed-out American insurer AIG
for a total consideration of $70 million. The unit currently has
around 500,000 customers in Hong Kong.

12 Aug

Pakistan

MCB Bank, Royal Bank of Scotland

Acquisition

MCB Bank, Pakistan's largest bank by market
capitalisation, has purchased Royal Bank of Scotland's (RBS)
Pakistan banking unit for $87 million. The 75-branch-strong RBS
Pakistan will expand MCB's own branch network to 1,139.

12 Aug

Asia-Pacific

ANZ, Royal Bank of Scotland

Acquisition

Australia's ANZ has purchased selected
Asia-Pacific businesses from the UK's Royal Bank of Scotland for a
total consideration of $550 million. The acquisition is comprised
of 54 branches, $3.2 billion in loans, $7.1 billion in deposits and
2 million clients across Taiwan, Singapore, Indonesia, Hong Kong,
the Philippines and Vietnam.

4 Aug

Australia

National Australia Bank

Capital raising

National Australia Bank (NAB), Australia's
third-largest bank by assets, is raising up to A$2.75 billion
($2.25 billion) as a safeguard against further spikes in loan
impairment rates and as a potential war chest for future
acquisitions.

22 Jul

Source: RBI