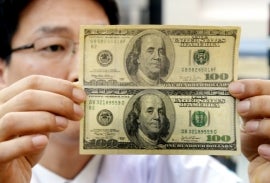 Data from the Bank of Korea (BOK) has revealed that the number of fake South Korean banknotes found in the country has dropped by 19.4% in the first half of this year.
From January to June, the total number of Korean won (KRW) counterfeit bills that turned up declined to 129, compared with 160 during the same period last year.
The total value of fake money uncovered came to KRW 1.4m during the period cited, a decline of 47.4% from KRW 2.66m in the first half of 2019, according to the BOK.
The bank said the decrease continues a steady trend going back to the second half of 2017.
In terms of denomination, the number of phoney 50,000-won bills found in the first half came to 11, compared with 35 in the first half of 2019.
There were 60 bogus 10,000-won bills, compared with 61 in the first half of last year. The number of 5,000-won bills came to 40, versus 59 in H1 of last year.
Number of counterfeit banknotes detected in South Korea from 2012 to first half 2019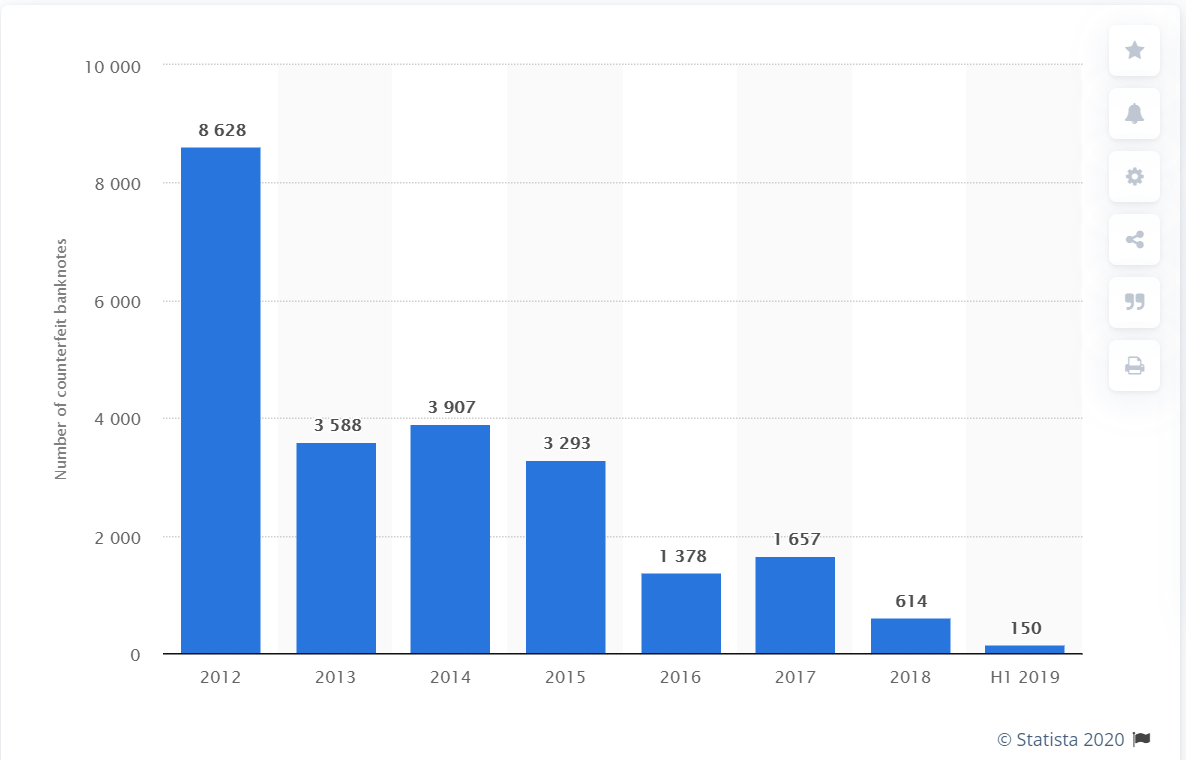 Korean money forgers are among the world's "best"
Korean counterfeiters are world-renowned for the high quality of their products.
Today some of the finest counterfeit banknotes are called Superdollars because of their indistinguishable likeness to the real US dollar. The sources of such supernotes are disputed, with North Korea being vocally accused by US authorities.
The amount of counterfeit United States currency is estimated to be less than $3 per $10,000, with less than $3 per $100,000 being difficult to detect.
Some of the superdollar bills—which irate US officials have also blamed on the South Korean underworld (not just the North)—are nearly impossible to detect, even by the US Treasury, maker of the genuine banknotes.
Some experts have theorised that South Korean counterfeiters' diminishing interest in their local currency may be a sign of their growing—and surely undetected—profitability in more valuable currencies.
If true, no one knows what those currencies are—not even the monetary authorities and institutions overseeing them.
Extremely cautious and discreet, the famed South Korean "money makers" (and even their North Korean brethren) seem currently on nobody's radar.
Least of all in the era of covid-19, when governments everywhere have bigger fish to fry.
Top 5 Counterfeiters of All Time