Singapore's largest Bank, DBS, has evacuated 300 staff after confirming that one employee has contracted the coronavirus.
All 300 employees on level 4 of the Marina Bay Financial Centre (MBFC) have been dismissed and will work from home until further notice, the bank said.
A bank employee who had been tested two days ago was confirmed yesterday morning, 11 February, to have the virus. Employees were evacuated at noon.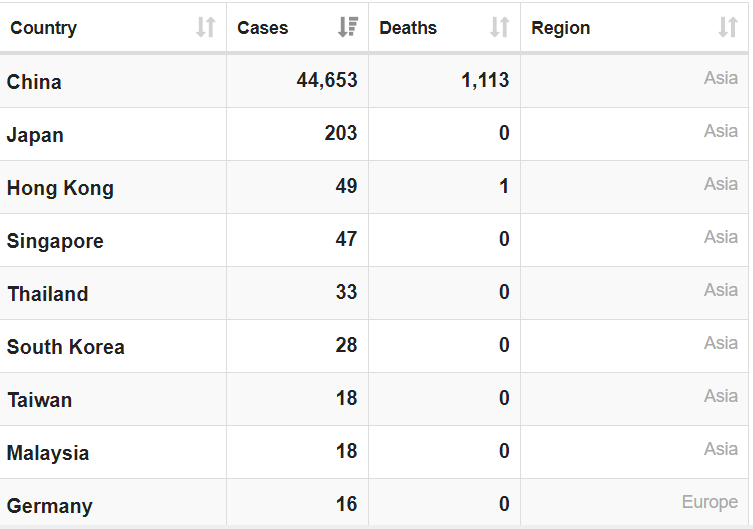 Source: Worldometer
Precautionary measures
"I regret to inform you that there is one confirmed case of coronavirus at DBS Asia Central on Level 43 today," Singapore country head, Tse Koon said in an internal memo. "As a precautionary measure, all 300 hundred colleagues on level 43 of the MBFC have been evacuated and will work from home for the time being."
It is believed that other floors were unaffected.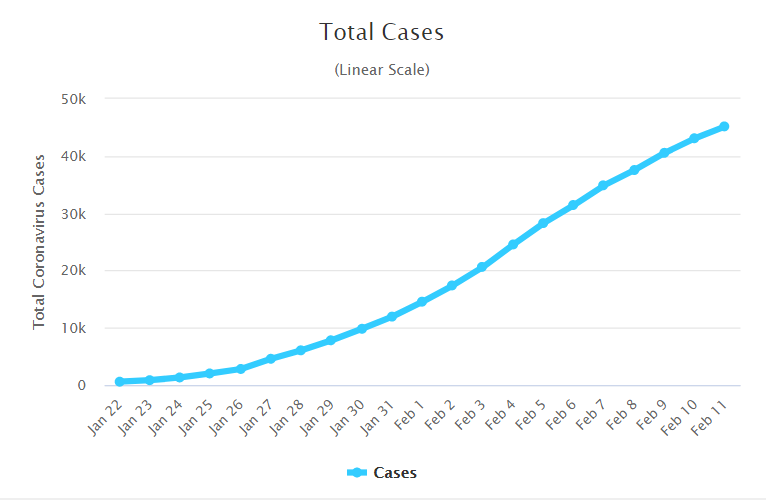 Source: Worldometer
"During this difficult time, the bank will be providing this employee and his family with every support and guidance," the memo continued.
The common areas of the building such as lifts and toilets are being deep cleaned and disinfected and care packs with thermometers, masks and hand sanitizers were distributed to those affected.
Business continuity plan
DBS said it has activated business continuity plans, with employees working from home or from split sites.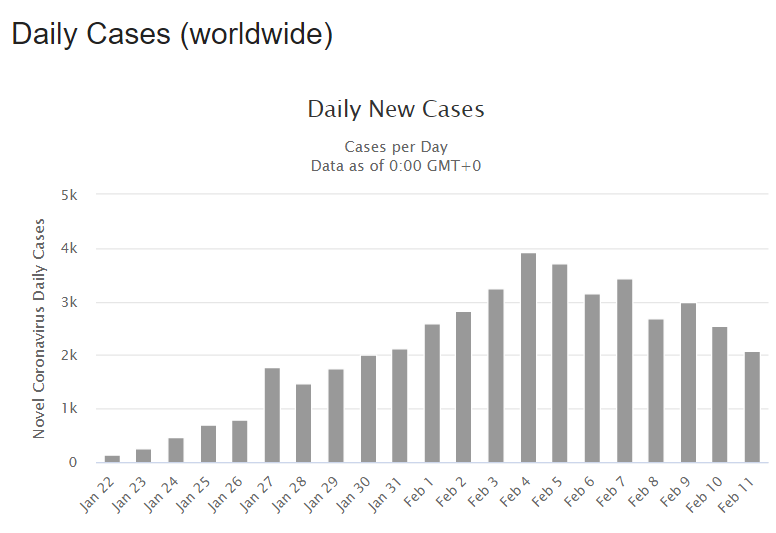 Source: Worldometer
The incident takes place in an atmosphere of high alert in the island nation with a reported 47 cases of coronavirus cases, but no death. The government has been trying to calm nerves after it raised the virus alert level last week, sparking panic buying of essentials such as rice and toilet paper.
Long lines had formed this week to enter some offices in Singapore's financial district as employers started screening workers for temperature. Warnings by building management of cases in some downtown office buildings have also been widely shared on social media.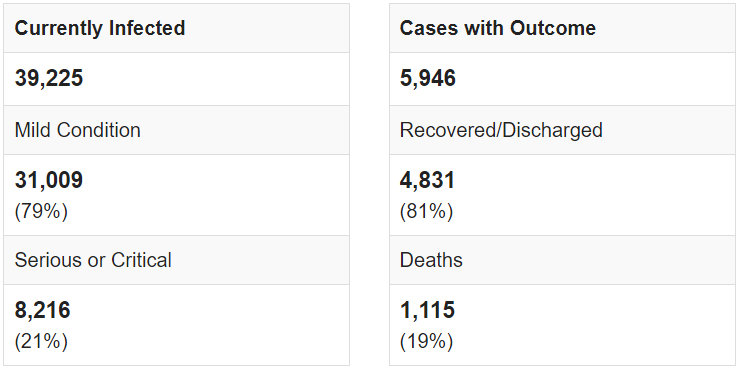 Source: Worldometer