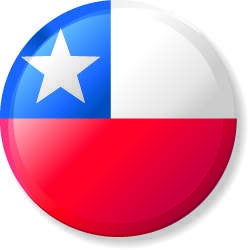 Santander Chile and mobile network operator Movistar are working together to pilot Chile's first mobile payments initiative.
Chile's largest bank by assets and the Telefonica owned mobile network have joined forces with Samsung, MasterCard and Oberthur Technologies for the project.
Two hundred test users will be able to use five thousand POS systems around the country to make contactless payments.
Oberthur Technologies provided the platforms which allow the implementation and administration of the m-payment apps.
Paula Figueroa, director of marketing at Movistar, said: "Right now NFC technology allows purchases to be made with a mobile in a way that is as ideal and secure as any credit card, which generates a series of advantages and opportunities."
Figueroa continued: "It is for this reason that we have launched this project with Banco Santander, Samsung, Oberthur, and MasterCard, to be the first to bring this technology to Chile and develop it as quickly as possible so that it is available to all or clients."
Movistar intend to launch the product commercially before the end of 2013.
Related articles
Latin America's huge untapped prepaid market