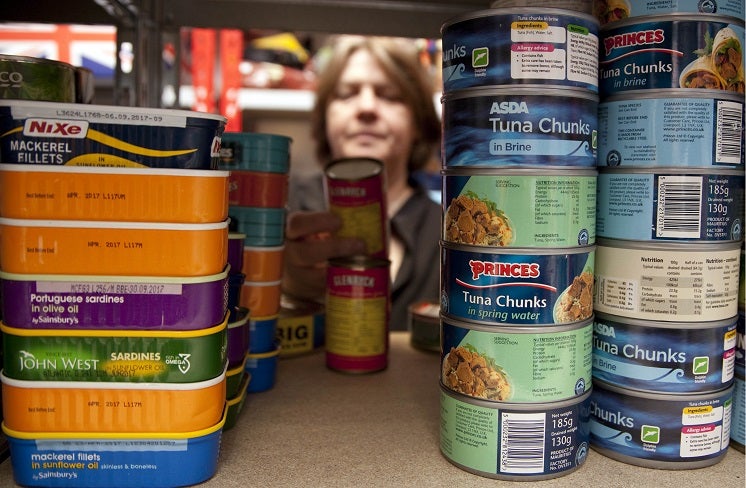 Banking fintech Revolut has partnered with the Trussell Trust food network to support vulnerable families during COVID-19.
Revolut has added an in-app donation button, allowing customers to round up any spare change and donate the difference. Customers can also set up a recurring payment of any amount, or make a one-off donation.
Nik Storonosky, Revolut CEO, said: "During these turbulent times, it is deeply encouraging to see this massive wave of solidarity and we're confident that our community of generous customers will appreciate the opportunity to donate and support those affected by COVID-19.
"We're thankful that we could set up the partnership with Trussell Trust in a matter of days in order to help those who are affected, and look forward to working together to provide as much support as possible."
Revolut will not charge any fees for donations made and 100% of the amount donated will go directly to the Trussell Trust.
COVID-19: families turning to food banks
The announcement comes as UK families are experiencing a sudden reduction in, or complete loss of income due to COVID-19. As a result, many are turning to food banks.
Sophie Carre, Head of Corporate Partnerships at the Trussell Trust, said: "As the coronavirus pandemic develops, more people than ever need help from our food banks. This situation presents a huge additional pressure on their already overstretched resources. We have started to see a reduction in food donations, coupled with a real shortage of volunteers and on-the-ground support."
The Trussell Trust supports over 1,200 UK food banks, providing a minimum of three days' emergency food to vulnerable people. It also provides support to help people resolve the crises they face.
Carre added: "We are working closely with our food banks. They are under immense pressure. We anticipate a minimum of 400,000 emergency parcels will be supplied over the next three months. We know we won't be able to do this alone, so we are truly grateful for this support from Revolut."
Over the last year, Revolut has expanded its global reach,and earlier this week, the fintech launched in the US.