News
Revolut enters UK savings market offering 1.35%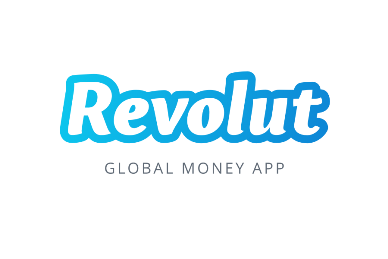 Revolut is rolling out an easy access savings product for the UK market offering a competitive 1.35% interest rate.
But there are a number of conditions.
And the Revolut savings product is likely to have limited appeal in its early days, at least for new customers.

For starters, the account is only available to Revolut Metal customers in the UK.
Revolut's Metal account currently charges customers a monthly fee of £12.99.
In other words, customers wanting to obtain the 1.35% savings interest rate are liable for annual fees of £156.
Accordingly, the first £11,500 of savings at 1.35% does no more than cover the subscription fee for Metal.
The new savings product is offered via Revolut's Savings Vault offering.
Funds in Savings Vaults are deposited with UK challenger Paragon Bank.
Moreover, they are protected by the FSCS insurance scheme up to a value of £85,000.
Revolut savings account: over 6,000 Vaults created every day
Revolut aims to tackle the consumer loyalty trap which has existed for so long in the cash savings market. It quotes data from the FCA estimating that a third (33%) of UK consumer cash is sitting in easy access savings accounts opened over five years ago. Typically, such accounts offer interest rates 0.82% lower than accounts opened more recently.
The introduction of Savings Vaults is the latest development in Revolut's successful Vaults feature, launched in April 2018. Since then, over 2.5 million Vaults have been opened.
Specifically, an average of 6,000 new Vaults are created every day. To date, Revolut customers have put aside over £1bn into their Vaults.
Nik Storonsky, Founder & CEO of Revolut says: "Interest rates have been minuscule in recent years. This has directly impacted the options that people have when it comes to saving money."
Revolut savings: 'democratising the financial services industry'
"With the introduction of Savings Vaults, we can now offer our UK customers one of the most competitive rates. And it offers complete flexibility and protection.
"For us, this is another step towards our goal of democratising the financial services industry. We are providing much greater value than traditional banks.
"As we push into 2020, we have a host of new products and services on the way. They will help our customers to spend, save and manage their money more effectively."
Revolut launched in 2015. It now serves over 10 million retail customers, and signed up over 300,000 business customers, worldwide.
Revolut savings: a competitive introductory rate
The Revolut savings rate of 1.35% catapults it towards the top end of best buy tables. Alternatives include Goldman Sachs' Marcus sub-brand currently also offering a 1.35% rate. Aldermore Easy Access offers 1.25% and Paragon itself offers a rate of 1.15%.
Non-existing Metal account holders would therefore require to deposit more than £77,000 with Revolut to beat saving directly with Paragon. That is, allowing for the £156 account fees to hold a Revolut Metal account.