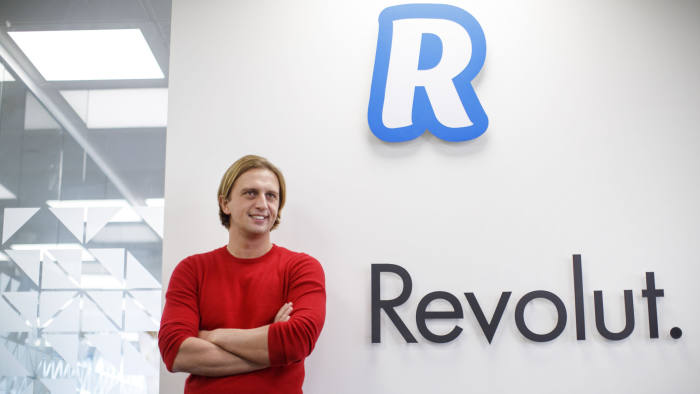 UK digital bank Revolut is pulling out of Canada, nearly 18 months after introducing a beta version there.
The challenger bank rolled out early account access for Canadian users in November 2019, in anticipation of Canadian launch that never materialised.
This week Revolut sent an email to Canadian customers saying it was discontinuing the Revolut Canadian beta from 15 March 2021.
"This has been a difficult decision, but we'll do everything we can to make this process as smooth as possible for you," the email said. "We really appreciate your support and trust as we work on our global expansion and we hope to be able to return to Canada in the future."
A Twitter comment from the company confirmed Revolut is closing its Canadian operations.
"We're very sorry to be announcing this today but have taken the difficult decision to discontinue our Canadian beta for now," a spokesperson said.
"We very much hope to be able to return to Canada in the future but we're sorry to be saying au revoir until then," the spokesperson added.
Revolut said account top-ups would no longer be available as of 29 March 29. Physical card ordering will also be ended as of April 12. And account access will be terminated as of May 15.
The company says it will reimburse in full any customers who are not able to use their remaining balances before the termination date.
Facing unsurmountable challenges
At the time the challenger bank was planning its launch, some industry observers that a kicking off in Canada would not be easy. The concern was that Revolut would not be able to operate as a banking institution due to long-standing, and restrictive, Canadian regulations.
Saud Aziz, the head of US/Canada Strategy & Operations, spoke year about some of the challenges Revolut and fellow challenger banks still faced in Canada.
He noted that regulatory change is necessary but is likely going to come from Canadian consumers demanding change.
Dreams of global expansion
Revolut is a London-based fintech founded in 2015 by Nikolay Storonsky and Vlad Yatsenko.
It offers accounts featuring currency exchange, debit cards, virtual cards, Apple Pay, interest-bearing "vaults", commission-free stock trading, crypto, commodities, and other services.
The company has been growing rapidly, expanding into new markets such as Japan and expanding staff from 1500 to around 5000.
In 2020 it reached profitability and, with a £4.2bn valuation became the UK's most valuable fintech.
In January 2021 it applied for a UK banking license.