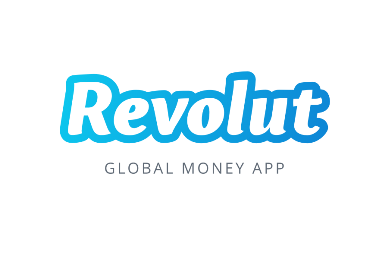 The Revolut global licence expansion plan is taking off rapidly ahead of 2019.
The digital challenger was granted a Remittance License by the Monetary Authority of Singapore. Furthermore, it also secured Stored Value Facility approval. This will allow them to operate in Singapore.
In Japan, the challenger bank has been fully authorised by the JFSA under the Fund Transfer License to operare throughout the country. It is one of only a small group of international companies that have succeeded in obtaining a licence in Japan. Consequently, it will launch its services in these countries in the first quarter (Q1) of 2019.
Revolut allows users to use an app to spend abroad in over 150 currencies with no fees. This means customers can travel at ease without fearing hidden fees. Furthermore, it holds and exchanges 24 currencies in-app. Customers can also send free domestic and international money transfers with the real exchange rate.
In addition, Revolut will announce further news on its US and Canada launches in the coming weeks.
Revolut global licence expansion set to revolutionise APAC markets
In Asia Pacific, anticipation for Revolut to launch has been growing at a rapid pace. Over 50,000 customers are already on the waiting list and more are signing up by the day.
Singapore will most likely be the Asia Pacific headquarters. The office will have a number of key personnel who will be in charge of business development, public relations and compliance.
In Japan, Revolut has already secured a number of partners including, Rakuten, Sompo, Japan Insurance (SJNK) and Toppan.
The challenger stated that the opportunity to disrupt the APAC markets was attractive and strategic. Customers had voiced frustrations with high fees that are levied by major retail banks in the area.
Furthermore, according to a recent report from Oracle, 7 out of 10 of Singaporeans are open to digital banking alternatives. This is ahead of the global average of 67%. Japan has been slower to adopt to such alternatives, with only 50% open to switching, however, this is an area that Revolut feels is changing rapidly.
CEO of Revolut, Nik Storonsky, stated: "We've been working closely with Singapore regulator to shape the future regulatory environment of the country. They believe and trust in our business model and vision, and would like to see our European success replicated in Singapore and across Asia Pacific.
"Meanwhile, our partnerships with Rakuten, SJNK and Toppan underline our strong support in Japan and we're confident that we'll disrupt the way banks traditionally function across APAC through our use of technology and innovation. We also have confidence that Revolut will continue to be a driving force as we expand globally, developing a range of exciting new services for increasingly connected consumers in APAC. It's a huge market and we're already seeing an incredible amount of people demanding our product."