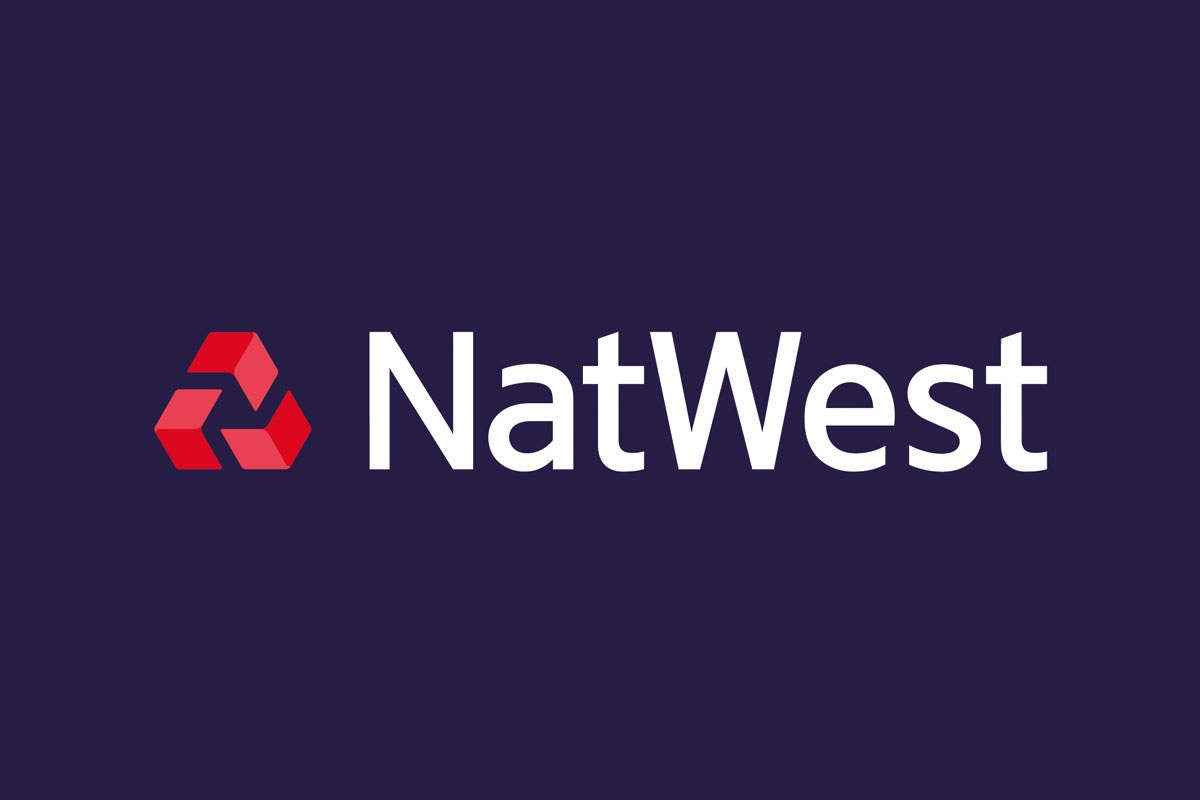 RBS is axed as a brand at group level and will rebrand as NatWest as RBS FY2019 results beat forecasts.
It is a move long overdue and something may observers – in particular this writer – have called for over many years.
Finally RBS accepts that the tainted brand is toxic.
According to RBS new CEO Alison Rose the bank is entering a 'new era'.
But the bank will continue to be branded as Royal Bank of Scotland at its Scotland based retail unit.
On the other hand, RBS or rather NatWest, is not yet planning to ditch its unnecessary digital sub-brand Bó.
The COO and CEO of Bó Mark Bailie is leaving the bank. Meantime the hospital pass that is Bó is passed to Marieke Flament.
RBS FY2019 highlights
RBS reports an operating profit before tax of £4.2bn, up by 27% year-over-year.
Attributable profit for fiscal 2019 more than doubles to £3.1bn (FY2018: £1.5bn).
Net lending growth rises by 3.7%, exceeding its 2019 targets. Moreover, UK retail lending rises by 6.7% year-on-year.
On the other hand, ongoing margin pressure results in a 10 basis points drop in the net interest margin to 1.99%.
On costs, the cost-income ratio remains too high but is moving in the right direction. Successful cost-cutting results in a drop in the cost income ratio in fiscal 2019 to 65.1% (FY2018: 71.7%).
RBS FY2019 digital highlights
Some 70% of RBS NatWest UK Personal Banking and Ulster Bank RoI customers were digitally active in 2019.
Furthermore, 53% of sales in UK Personal Banking are now conducted via digital channels. Meantime, 70% of the bank's private banking clients are using its digital channels.
In fiscal 2019 RBS reports 11% growth in Bankline payments. At the same time, it reports 34% growth in mobile payments.
RBS FY2019 looking ahead
RBS is ditching its target to achieve a 12% return on equity. CEO Alison Rose says that the bank will target a return on equity of between 9% and 11% in the medium to long term.
The bank's challenged NatWest Markets unit will continue to shrink. Looking ahead, the bank says that NatWest Markets will comprise about 10% of the group.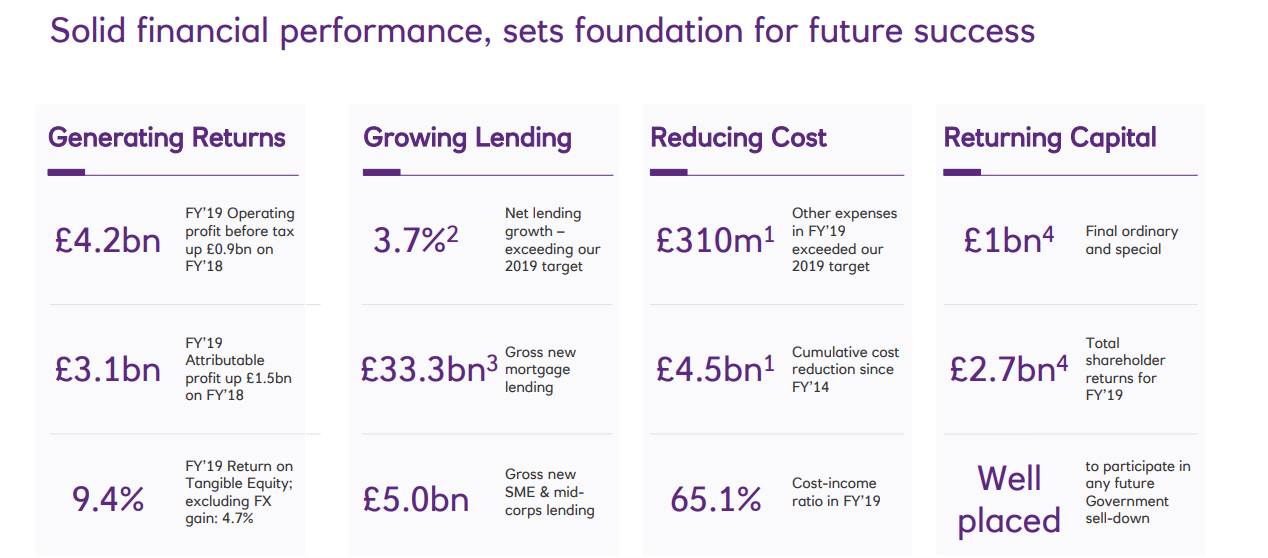 The RBS share price is down by 6% following release of the annual results to £2.14. In the past 12 months the share price is down by 4%.