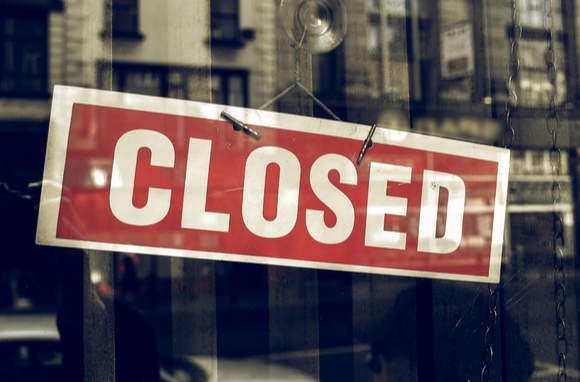 Royal Bank of Scotland (RBS) has announced another set of branches that will close. With digital-only banks invading the market, the question remains whether incumbents are ready to fully compete in that space.
RBS has been under fire this past year. In May 2018 CEO, Ross McEwan was accused by the Scottish Affairs Committee of displaying a "complete lack of understanding" about the impact of RBS branch closures on rural Scotland. This came after he recommitted to pressing ahead with plans to close more than 50 branches.
Today, RBS continues on its branch axing agenda. The bank announced a further 54 branches in England and Wales will close, along with the loss of 258 jobs. The branches will shut in January 2019.
These 54 are in addition to the other 162 branch closures that the bank announced earlier in the year.
Alarming rate of RBS branch closures
UK branch axing has sky-rocketed since the beginning of 2017. From then, more than 1,400 branch closures have been announced.
At the end of 2017 UK branch closures totalled almost 1,100. RBS Group accounted for more than 500 of those closures. Furthermore, the bank highlighted that the latest closures were linked to its decision not to sell its Williams & Glyn business.
An RBS spokesperson commented on the closures: "Customers of Royal Bank of Scotland in England and Wales will be able to use NatWest branches and local post offices for their everyday banking needs. We will now focus on investing in our Royal Bank network in England and Wales."
Rural Scotland has been hit the hardest by RBS branch closures. Customers announced travelling up to 2 hours to get to the nearest branch. As of January 2018, there are only 89 branches left in Scotland. The latest announcement is causing concern that many more communities will be left without easy access to a bank branch.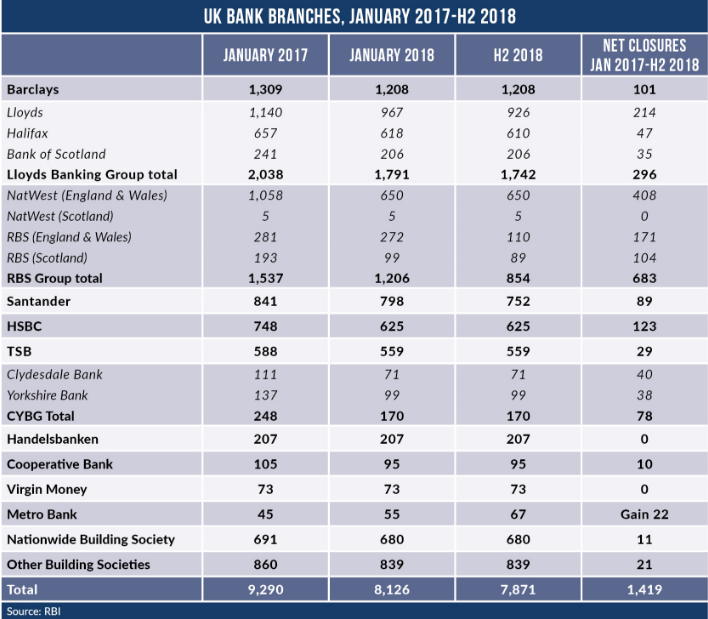 Going all in on digital?
It seems the incumbent banks are now in their own race to achieve digitisation. RBS is rumoured to be joining its high street rivals, HSBC and Santander in a bid to create digital brands. The incumbents are accelerating digital innovation to better compete with the fast-growing challenger banks.
In August, word was going round that RBS was working to develop a digital bank of its own.
According to The Times, a shareholder letter from Starling CEO, Anne Boden, revealed that Starling has signed an agreement with RBS. The digital-only bank may help "provide payment services to support new initiatives at RBS/NatWest."
The operational and financial benefits that the challengers have witnessed seem to be hastening the rate of RBS branch closures – a topic which continues to draw political condemnation from critics of the bank.
Both banks declined to comment on the matter. However, with the inevitable rise in digital banking technology, the latest RBS branch closure announcement most likely won't be the last.