Citi posts $2.8bn third quarter loss, looks
ahead…
Mixed results for PNC, BB&T and
Capital One…
StanChart branches out in
South Korea market…
Iceland: anatomy of a
banking crisis…
BBVA to post best-ever
Latin Americas result…..
RESULTS
Citi posts $2.8bn third quarter loss, looks
ahead
US banking giant Citigroup will seek to take advantage of the
ongoing market turmoil with opportunistic acquisitions, according
to chief financial officer Gary Crittenden, despite its very public
failure to acquire Wachovia (see Wells Fargo takes the
lead).
His comments followed Citi posting a third-quarter net loss of
$2.8 billion, with two particularly depressing retail banking low
points: its cards portfolio posted its fourth consecutive quarter
of increasing losses, while Citi's mortgage portfolio reported its
sixth consecutive quarter loss.
Amid few highlights, it was able to flag up retail and corporate
deposits in the US up 6 percent compared to the second quarter and
11 percent versus the same quarter last year.
How well do you
really

know your competitors?

Access the most comprehensive Company Profiles on the market, powered by GlobalData. Save hours of research. Gain competitive edge.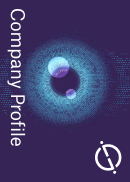 Company Profile – free sample
Thank you!
Your download email will arrive shortly
Not ready to buy yet? Download a free sample
We are confident about the unique quality of our Company Profiles. However, we want you to make the most beneficial decision for your business, so we offer a free sample that you can download by submitting the below form
By GlobalData
It also said net interest revenue was up 13 percent, with its
net interest margin up 79 basis points compared to the same period
last year.
In contrast to its sobering results announcement, Citi has
revealed upbeat plans to liven up its m-banking channel in its
domestic market by launching a US-wide person-to-person (P2P)
mobile payments pilot. Via a partnership with leading mobile
payments vendor Obopay, Citi's current account customers will be
able to link their mobile phones to their accounts.
Customers will be able to send and receive money using their
handset's web browser, SMS text messaging or via a downloadable
mobile application.
Chief executive Vikram Pandit told RBI in June a focus
on mobile and internet banking was key to extending the bank's
reach (see RBI 594).
PAYMENTS
BNP Paribas signs online deal with PayPal
Europe's largest consumer finance player, BNP Paribas Personal
Finance (BNPP), has teamed up with eBay's payments unit PayPal for
financing online purchases. PayPal has incorporated BNPP's Aurore
Cetelem card into its range of payment means in France, Spain and
Italy and is in discussion with the bank about launching what it
terms an "innovative financing offer under the PayPal brand" from
2009.
Including its Cetelem brand, more than 20 percent of BNPP's
income, excluding sales points, is realised online.
"The main objective is to handle €5 billion [$6.7 billion] in
outstanding credit via the internet by 2010 compared with €2
billion at the end of 2007," said Delphine Asseraf, BNP Paribas's
personal finance manager for internet partnerships.
RESULTS
Mixed results for PNC, BB&T and Capital
One
PNC Financial repeated its trick of the past two quarters by
putting larger peers to shame with a solid set of third quarter
results.
And while mid-tier rival BB&T's third-quarter profit fell 19
percent to $358 million due to increases in net charge-offs,
non-performing assets and provisions for credit losses, its results
were in line with analysts' estimates.
By contrast, credit card issuer and regional banking group
Capital One missed analyst projections, reporting net income of
$374.1 million on revenue of $3.5 billion compared with $3.77
billion a year earlier and $3.35 billion in the second quarter.
Profits in the US card business fell 45 percent from a year
earlier. The charge-off rate rose to 6.13 percent from 3.85 percent
a year earlier.
While PNC's third-quarter net income fell 39 percent following
losses on commercial loans and Fannie Mae and Freddie Mac related
stock reverses, its core business performed well.
Average deposits for the third quarter increased 8 percent
compared with the third quarter of 2007, funding nearly 80 percent
of loan growth, while the bank continues to boast a healthy
loan-to-deposit ratio of 88 percent.
But in the most turbulent market conditions in living memory,
PNC's year-to-date net income ($1.13 billion compared with $1.29
billion a year ago) is down only 12 percent which few, if any, of
its peers will match once all Q3 results are reported.
PRODUCTS
Canadian banks in rush to push tax-free
savings
Royal Bank of Canada (RBC) and Scotiabank have seized on the
Canadian government's tax-free savings initiative, The Tax Free
Savings Account (TFSA), set to launch on 2 January 2009, rushing
out pre-registration and promotional advice campaigns through their
branch networks.
The government has said the TFSA has been designed to become a
part of Canadians' overall financial plans by making customers save
and invest in a tax-effective way.
Canadians will be able to save C$5,000 ($4,188) in a TFSA each
year with all investment income earned inside the TFSA (including
capital gains, interest and dividends) tax free for life. The
account can be opened by anyone aged over 18.
And in an attempt to steal a march on domestic rivals, ING's
Canadian arm launched a double interest rate promotion, running
from 4 October until the end of the year, for customers who apply
for a TFSA as well as open an investment savings account.
"We are opening thousands of tax-free accounts every day," said
ING Canada's chief executive, Peter Aceto.
DISTRIBUTION
StanChart branches out in South Korea
market
Standard Chartered's South Korean subsidiary, SC First Bank, has
announced an ambitious branch investment programme costing more
than $100 million over the next three years.
The bank will reconfigure, relocate and refurbish more than 300
outlets, almost 90 percent of its South Korean branch network.
According to the bank, its branch investment programme can
assist in meeting its medium term financial objectives for SC
First, having targeted KRW1 trillion (£830 million) in operating
profit by 2011.
Korea has played an increasingly important role in the bank's
plans for the region since it spent KRW3.4 trillion in 2005 to
acquire SC First Bank; it injected capital of KRW285 billion the
same year and since then has invested a further KRW649 billion in
the country.

MERGERS AND ACQUISITIONS
A humiliating end for the once-mighty
Fortis
Once among the world's top 20 banks by market capitalisation,
cross-border Benelux bancassurer Fortis has been dismembered
according to national lines, with the Netherlands business sold to
the Dutch government and the remaining business, mainly Fortis'
Belgian and Luxembourg banking activities, sold to BNP Paribas for
€14.7 billion with minority stakes for the governments of the two
countries. The Dutch government picked up Fortis's activities in
the Netherlands (including the ABN AMRO operations bought by Fortis
last year, with the exception of ABN AMRO Asset Management) in a
deal valued at €16.8 billion.
All that remains of the once-seemingly solid financial services
group (pre- the fated involvement in the RBS-led consortium to buy
ABN AMRO) is a small international insurance business worth about
€1.5 billion and a 66 percent stake in a €10.4 billion structured
credit portfolio, the value of which is impossible to estimate.
Along with the partial nationalisation of Royal Bank of
Scotland, the demise of Fortis is perhaps the most shocking event –
so far – of the global financial turmoil in Europe.
STRATEGY
Citi gets green light for Chinese lending
The China Banking Regulatory Commission (CBRC) has granted
Citibank approval to open two new lending companies in China,
making Citi the first international bank to receive such
authorisation. The two companies will be focused on rural lending
and will be set up in Gong'an and Chibi in the Hubei Province.
Citibank expects both companies to begin lending "within
months".
Gong'an Citi Lending and Hubei Xian'ning Chibi Citi Lending, as
the companies will be known, will focus on providing secure and
unsecure loans to the underbanked as well as making credit more
accessible.
Citi's Chinese push has gained momentum in 2008 as the bank
looks to tap into the country's huge retail banking potential. The
bank began offering unsecured personal loans in May and in July
launched its first renminbi-denominated debit card for retail
customers as part of a strategic alliance with Chinese national
bankcard association China UnionPay.
COUNTRY SNAPSHOT
Iceland: anatomy of a banking crisis
In a microcosm of the crisis engulfing banks and, increasingly,
sovereign states around the world, Iceland has been forced to take
control of its three biggest banks – Kaupthing, Landsbanki and
Glitnir – due to persistent fears surrounding the banks' ability to
meet short-term credit obligations. Of all countries around the
world, Iceland has been hit hardest by the credit crunch, bringing
the Atlantic state to near economic collapse as its over-leveraged
banks have crumbled.
Iceland announced a guarantee of domestic banking deposits on 6
September, but persistent fears over the funding models of its big
three banks saw it take control of Glitnir on 29 September. The
crisis escalated a week later as the value of the Icelandic krona
plunged, and Landsbanki, the country's second largest bank, was put
into receivership.
On 8 October, the UK Treasury, citing uncertainty surrounding
the future of the £4 billion UK residents had deposited in IceSave,
Landsbanki's UK high-interest online savings account, announced
that Kaupthing Singer & Friedlander (KSF), Kaupthing's UK
subsidiary, was being put into administration. That prompted
Iceland to take control of Kaupthing, its biggest bank, a day later
on 9 October.
PRODUCTS
Co-op Bank offers innovative packaged account in the
UK
The UK's Co-operative Bank, the country's leading ethical bank,
has launched a new customisable packaged account product that
enables customers to tailor benefits to suit their needs.
Professing to be the first of its kind in the UK, account
holders will be able to choose from three add-on packages: Gadget
offers insurance for electronic equipment worth up to £179.98;
Safeguard offers cover against ID theft; and Traveller provides air
travel benefits as well as a passport and luggage recovery service
worth up to £129.50.
The Privilege account will cost £8.50 per month and offer
interest rates at 0.3 percent below base rate. That rises to 0.1
percent below for the Premier version, which will cost £12 per
month.
MARKETING
BNP Paribas serves up interactive game
France's BNP Paribas (BNPP), now Europe's largest bank by
deposits, is to give business school and university students the
chance to demonstrate their suitability for a future career in
banking via the launch of Ace Manager, a "banking adventure game"
based on real-life scenarios.
The game, which will play upon BNPP's long history of tennis
sponsorship (see RBI 592), requires participants to
complete three challenges based on the banking and tennis worlds,
and is designed to give students an understanding of BNPP's retail,
corporate and investment banking and asset management
businesses.
A grand final, made up of the five best teams of entrants, will
be held in Paris in April 2009.
RESULTS
Chase adds a million current accounts in Q3
JPMorgan Chase, the second-largest US bank by assets following
its acquisition of the collapsed Washington Mutual, has announced
better than expected third quarter earnings, posting net income of
$527 million for the period.
While the result represents a 77 percent decrease on 2007's
third-quarter earnings of $3.4 billion, analysts had not expected
JPMorgan Chase to remain profitable in the quarter.
Retail banking net income fell by 59 percent to $247 million,
but Chase now has a total of 11.7 million current accounts after
adding a remarkable one million new accounts in the quarter.
Average total deposits rose by 2 percent to $210.2 billion. The
Mortgage Banking division, however, suffered a net loss of $50
million, compared with a $48 million loss a year previous, as Chase
continued to suffer from declines in the US housing market. The
bank took $3.6 billion in mortgage-related write-downs and
increased provisions to $6.7 billion.
MERGERS AND ACQUISITIONS
ECB publishes report on EU bank structures
The aggregate value of mergers and acquisitions in the EU
banking sector reached its highest ever level in 2007, according to
European Central Bank (ECB) research.
While the number of deals declined, the value of mergers and
acquisitions exceeded €120 billion ($162 billion), the second year
in a row the figure exceeded the previous high of 2000. The number
of credit institutions declined in 2007 by 162, from 8,512 to
8,350, compared to a decline of 179 in 2006.
The report, prepared by the Banking Supervision Committee of
Central Banks, also looks at ways of improving problems inherent in
originate-to-distribute business models, which have played a large
part in creating the current financial crisis.
It suggests measures to mitigate the conflict of interests in
the system, including retaining ownership of some risk in
structured finance transactions, reviewing remuneration schemes and
improving the documentation for securitisation transactions.
RESULTS
Wells Fargo continues to weather US storms
Wells Fargo, hitherto largely insulated from the worst of the US
retail banking woes, continued to perform strongly in the third
quarter of 2008, its latest earnings figures show. Wells posted net
income of $1.64 billion for the quarter, down on both the $1.75
billion seen in the second quarter of 2008 and the $2.17 billion it
reported for the three months to September 2007, but ahead of
analyst expectations. Net income for the community banking division
was $1.59 billion, a 10 percent year-on-year rise.
The bank said its cross-sell ratios, held up as a barometer of
its retail banking success, rose to a record 5.7 within the
division. Wells added that 24 percent of its retail banking
households now have eight or more products, its long-term goal.
The number of consumer checking accounts rose by 6.1 percent
year-on-year, while sales of a package of a checking account and at
least three other products – called Wells Fargo Packages – rose by
47 percent over the same period. But net charge-offs across the
bank totalled $2 billion and Wells also put aside a further $2.5
billion for credit losses.
RESULTS
Bank of America rushes out poor Q3 results
Bank of America (BofA), set to lose its crown as the US's
largest retail bank if the merger between Wells Fargo and Wachovia
goes ahead (see Wells Fargo takes the lead), has reported
third-quarter net income down a jaw-dropping 68 percent at $1.18
billion, compared with $3.7 billion for the same quarter last year.
It has already raised $10 billion in new capital to beef up its
balance sheet and cut its dividend by 50 percent from $0.64 to
$0.32.
The results, described by BofA chairman Kenneth Lewis as
"disappointing", were far worse than analysts had expected and
included provisions for credit losses of $6.45 billion, up from
$5.83 billion in the second quarter while net charge offs grew 20
percent to $4.36 billion.
Retail deposits increased $56 billion to $586 billion during the
third quarter, including the addition of $35 billion from
Countrywide Financial. Credit card charge offs increased to $1.24
billion, representing a net charge off rate of 6.14 percent.
Publication of the results on 6 October, rushed out two weeks
earlier than scheduled, coincided with the release of a BofA 'home
retention' programme costing around $8.4 billion in interest rate
reductions to modify mortgages for up to 390,000 sub-prime
Countrywide customers. The plan, which was agreed with attorneys
general in a number of US states who had accused Countrywide of
predatory lending, will keep borrowers in their homes and support
local communities.
BofA snapped up Countrywide for $2.5 billion in July, having
previously invested $2 billion for a 16 percent stake in the
country's former largest mortgage supplier. But the group has made
other acquisitions that could leave it over-stretched: it bought
LaSalle from ABN AMRO for $23 billion last year and more recently
agreed to buy Merrill Lynch for $50 billion in shares.
In a statement, Lewis said: "These are the most difficult times
for financial institutions I have experienced in my 39 years in
banking."
Later, he told analysts in a call: "We have seen, even in the
last 45 days, things worsen."
DISTRIBUTION
FNB announces major ATM expansion plan
First National Bank (FNB), the retail arm of South Africa's
second-largest banking group by assets, FirstRand, has announced a
ZAR55 million ($6.1 million) expansion of its ATM network by 500
units to 5,400 ATMs. FNB also claims to have speeded up its cash
dispenser network, which it says are now the fastest ATMs in the
country. The terminals can dispense cash within 20 seconds, an
improved performance of six seconds.
"A bank account is the key to participating in the economy and
we at FNB are doing our best to ensure all South Africans have the
means to become active participants in financial services," said
Barry de Witt, CEO for FNB branch banking.
Absa, Standard Bank and Nedbank – FNB's retail banking rivals in
South Africa – currently have 4,500, 3,770 and 2,011 ATMs,
respectively.
REGIONAL SNAPSHOT
Slowdown, not recession in CEE, says Erste
Group
Central and Eastern European (CEE) economies have enjoyed strong
growth in recent years and the current global downturn should
demonstrate the strength or otherwise of their fledgling
economies.
Recently, Latvia and Estonia, the two economies with the fastest
growth in CEE during the last decade, showed how quickly
high-growth economies can fall into recession. But according to a
report by analysts at Erste Bank, a similar scenario for the rest
of the region is unlikely.
"There is a clear distinction between the Baltic countries and
the rest of the region," the report said. "The Baltics have had a
unique cocktail of four risk factors that made these economies
significantly prone to a slowdown – economic overheating for a long
period of time, currency pegs, no anti-cyclical monetary policy in
place and the highest proportion of short-term external debt in
their economies."
Erste expects average economic growth in CEE to decelerate to
4.3 percent in 2009, from 5.4 percent estimated for 2008, but rise
to 5 percent in 2010.
MARKETING
ICICI TV goes live
ICICI, India's largest privately-owned bank, has teamed up with
local satellite broadcaster Dish TV to launch an interactive
banking service, ICICIACTIVE. The new service offers viewers
information on bank products and services, branch and ATM
information as well as up-to-date offers.
"The association with Dish TV will enable us to further extend
our reach and offer the latest information to our customers," said
the bank's head of retail liabilities, Maninder Juneja.
Salil Kapoor, COO at Dish TV, said: "We are extremely pleased to
join with ICICI Bank to bring another first to the market – banking
information on TV for our 3.76 million subscribers."
ICICI also said it is open to similar deals with other satellite
and digital broadcasters.
PRODUCTS
Citi Russia going underground
Citi's Russian subsidiary has launched a co-branded credit card
for passengers on Moscow's underground rail network, the
Citi-Express Card-MasterCard. The new card offers contactless
payment on Moscow's metro combined with retail and online use and
ATM cash withdrawal. The Moscow roll-out is Citi's fifth transport
credit card offering, having launched similar products in
Singapore, Delhi, New York and Washington.
The Russian credit card market has started to take off.
According to the Bank of Russia, the country's central bank, the
domestic credit card market has enjoyed huge growth, with total
credit cards in issue increasing by almost 130 percent in 2006.
Citi has offered corporate banking in Russia since 1993 while
its retail banking arm has grown rapidly since its establishment in
the country in 2002, and now has 36 retail branches in Moscow.
Joel Kornreich, COO of Citi Russia and the CIS, said: "Using
this card, the holder can pay for travel on the metro, make
purchases in stores and online, withdraw cash, pay telephone and
other utility bills, as well as get discounts."
RESULTS
BBVA to post best-ever Latin Americas
result
BBVA, Spain's second-largest banking group, is on target to
report its "best ever results in Latin America this year",
according to the bank's chief executive, Jose Ignacio
Goirigolzarri.
"The region is enjoying its most stable period of expansion in
the last 25 years [but] has yet to reach its growth potential," he
said.
BBVA now derives more than 44 percent of group profit from the
region and has targeted an increase in customer numbers there to 30
million by 2010. The group manages a loan book in Latin America in
excess of €50 billion ($68 billion), deposits (excluding pensions)
of over €70 billion as well as over €41 billion in pension
plans.
It employs over 66,075 people across 3,626 branches, servicing
over 26 million banking customers and 5 million pension plan
subscribers.
In a separate announcement, Goirigolzarri said BBVA has a
"comfortable" liquidity position, stressing "BBVA is well
positioned against any possible deterioration in the current
environment". He added that loan growth has been outstripped by
growth in client deposits, which account for 48.8 percent of the
bank's balance sheet.