HSBC in Hong Kong customer drive…
Russia's VTB retains outlook on strong retail banking
performance…
ICICI launches 'India's first online-only bank'…
UK watchdog criticises current account charges…
Banque Populaire completes purchase of French regional
banks…
PRODUCTS
HSBC in Hong Kong customer drive
Aiming to substantially expand its customer base in Hong Kong,
HSBC is launching a series of new services for the young, the
elderly and the less well-off, along with a series of initiatives
designed to provide financial education and foster links between
the bank and what it describes as "the local community".
A new small-size loan, open to customers with a monthly income
of between HK$2,000 ($256) and HK$4,999, or household income of
HK$4,000 to HK$9,999, will be offered to applicants looking to
purchase computers or schooling essentials and is available at a
flat rate of 0.53 percent per month.
A Children Savings Account, requiring an initial minimum deposit
of HK$300 but no minimum balance requirement, has also been
launched.
How well do you
really

know your competitors?

Access the most comprehensive Company Profiles on the market, powered by GlobalData. Save hours of research. Gain competitive edge.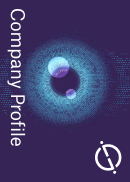 Company Profile – free sample
Thank you!
Your download email will arrive shortly
Not ready to buy yet? Download a free sample
We are confident about the unique quality of our Company Profiles. However, we want you to make the most beneficial decision for your business, so we offer a free sample that you can download by submitting the below form
By GlobalData
Senior citizens, meanwhile, will benefit from a trial priority
counter service for those aged 65 and over in select branches. HSBC
executive director Peter Wong added that the bank will also debut
new deposit and insurance products by the turn of the year.
RESULTS
Russia's VTB retains outlook on strong retail banking
performance
State-owned VTB Group, Russia's second largest bank by assets,
recorded a year-on-year net profit decrease of 48 percent in the
first quarter of 2008 despite a strong performance in retail
banking.
Net profit fell from $232 million in Q1 2007 to $121 million in
the first three months of 2008, with the bank citing losses on
securities and currency adjustments as key factors. But core income
rose by 114 percent to $1.2 billion, VTB said.
VTB added it is now Russia's second largest retail lender, with
strong growth in customer loans pushing its market share up from
5.9 percent in December 2007 to 6.7 percent in March 2008. Retail
deposits rose by 8.1 percent to $11.5 billion over the same period.
The bank added it is on course to achieve its target of 500 retail
branches by 2010.
DISTRIBUTION
ICICI launches 'India's first online-only bank'
ICICI Bank, India's second-largest bank by assets, has launched
an online-only service called 'b2 – Branch-free banking', an
initiative it claims represents India's first online-only bank.
The bank claims the country's 49 million internet users are
underserved.
The account comes with no charges, no minimum balance
requirements and an automatic funds transfer system which moves
unused cash into a high-rate savings account on current account
balances in excess of INR5,000 ($118). An e-wallet service will
also be provided, according to ICICI executive director V
Vaidyanathan, who told RBI earlier this year that the
bank's push into internet and mobile banking was helping it create
more "sticky customers" (see RBI
590).
REGULATION
UK watchdog criticises current account charges
The UK's Office of Fair Trading (OFT) has again criticised the
practices of UK financial institutions, saying revenue from current
accounts is derived "opaquely" and the system "is not working well
for consumers".
The OFT, already involved in an increasingly lengthy court case
with UK banks regarding overdraft charges (see RBI 591), contends that just 6 percent
of UK consumers have switched accounts in the past 12 months, in
part due to complexity and associated costs.
Reacting to the report, Lloyds TSB, the largest provider of
current accounts in the UK, said its own research found 79 percent
of customers who had switched current accounts in the past year
said the process was easy.
STRATEGY
Banque Populaire completes purchase of French regional
banks
French mutual Banque Populaire has finalised the purchase of
seven of HSBC's regional banks in France for a total of €2.1
billion ($3.3 billion). Banque Populaire will now retain 100
percent of Société Marseillaise de Crédit, and take a 51 percent
stake in each of the six others, including Banque de Savoie and
Crédit Commercial du Sud Ouest, via its own regional banks.
As of 31 December 2007, the seven banks had combined total
assets of €8.38 billion and generated a net profit of €100 million.
The deal also adds 400 branches and an estimated 425,000 customers
to Populaire's network.
HSBC itself has published details of its two-year plan for its
French business. The UK group says it is fully committed to the
country, a market in which retail customers grew by 4.5 percent in
2007, and is investing €350 million on technology and distribution
upgrades to 2010.
NON-BANK COMPETITION
Zopa.com passes new customer landmark
UK person-to-person (P2P) lender Zopa says it has attracted over
200,000 members and has seen total lending on the site exceed £23
million ($46 million), adding that it believes tightening credit
conditions in the wider financial sector could push numbers still
higher in the near future.
Lenders enjoying an average return of 7.3 percent in the three
years since the website's creation have seen that figure rise to
8.9 percent in the past quarter, according to Zopa, which also
claims a personal loan book default rate of just 0.02 percent – the
lowest in the UK.
The P2P firm is continuing with its international push and
shortly intends to complement its US and Italian operations with an
offering in Japan.
RESULTS
Emirates NBD sees 321% increase in Islamic profits in
Q2
Emirates NBD, the Middle East's largest banking group by assets,
has announced strong second-quarter results. The bank said,
following the formation of the group in July last year, that the
integration process is progressing ahead of schedule, with
annualised synergies of AED200 million ($54 million) some 61
percent ahead of the full year 2008 target. Second quarter income
rose by 48 percent year-on-year to AED2.5 billion.
Customer loans rose by 42 percent year-on-year, and by 12.6
percent since 31 December, to AED187 billion, with deposits rising
by 13 percent since the start of 2008 to AED157 billion.
The group's Emirates Islamic Bank saw a 321 percent year-on-year
increase in net profit for the first half of 2008, buoyed by a 95
percent increase in accounts.
DISTRIBUTION
Last of the big US banks rolls out mobile banking
service
US Bank, the sixth-largest US retail bank, has become the latest
US financial institution to offer m-banking services, announcing
that its internet banking customers will now be able to check
balances, view transactions, transfer money and locate nearby US
Bank branches and ATMs. The bank says it will soon introduce
text-based alerts and services as well as the facility to pay
bills
The service is similar to offerings from the likes of Bank of
America and Wells Fargo but unlike those offered by Citi and
JPMorgan Chase. In June, Bank of America said it had over one
million m-banking customers; Citi, on the other hand, told
RBI it had just 20,000 (see RBI
594).
STRATEGY
KBC joint venture with Union Bank of India
Benelux bancassurer KBC has become the latest Western financial
services group to set up a joint venture in India. KBC is looking
to tap into the country's fast-growing asset management industry
via a strategic alliance with India's second-largest state bank,
Union Bank of India.
The joint venture marks KBC Asset Management's first step into
the Indian market, and the group says it is aiming to "create a
dominant position by offering Indian investors the latest
international products", particularly capital-protected funds and
structured products. In terms of assets under management (AuM),
Indian AuM represents just 8 percent of GDP, states KBC, while the
penetration rate for household investments in mutual funds is just
3-4 percent.
It adds that over the next five years, the retail segment of the
Indian mutual fund industry is expected to grow at a CAGR of
between 35 percent and 42 percent.
Union Bank of India boasts a network of 2,518 outlets and 20
million customers. At the end of March 2008, the bank posted net
profit of $330 million, year-on-year growth of 63.8 percent.
STRATEGY
Emirates NBD sets up consumer finance unit
Emirates NBD has been given the green light by the Central Bank
of the United Arab Emirates to launch a new consumer finance
company under the name of Emirates Money Consumer Finance.
"Emirates Money will redefine the consumer finance market in the
region," said Jamal Bin Ghalaita, general manager of consumer
banking at Emirates NBD. "Over the coming weeks and months, we'll
be launching a range of loan products under the Emirates Money name
that we know, through in depth consumer research, will meet a
current gap in the market."
He added that the goal is to establish a company that will offer
better quality and more innovative products and services to its
customers than the growing number of rivals in the region.
DISTRIBUTION
ANZ launches m-banking on iPhone
ANZ, Australia's third largest banking group, has become the
first bank in the Asia-Pacific region to launch internet banking
services customised for Apple's popular iPhone.
The initial functionality available to iPhone users visiting
anz.com will include a tailor-made webpage and the choice of
functions including contact information, branch location
information and the ability to use the ANZ internet banking
service.
ANZ was the first Australian bank to roll out an m-banking
service, back in February (see RBI
586), though all leading Australian banks now offer some
form of mobile distribution. Other global banks offering iPhone
access include HSBC's UK subsidiary first direct and Bank of
America.
On 11 July, ANZ also launched what it said was Vietnam's first
mobile banking service.
STRATEGY
BNP Paribas stresses its global ambitions
Baudouin Prot, CEO of France's second-largest banking group, BNP
Paribas, has restructured his bank's management to put more
emphasis on its global retail banking business.
Two chief operating officers will be working with Prot: Georges
Chodron de Courcel, who was already in this position, and
Jean-Laurent Bonnafé, whose appointment will become effective on 1
September and who will manage the group's retail banking
activities.
In a statement, BNP Paribas said it now generates more than half
its income from retail banking with 4,000 of its 6,000 branches now
outside France complemented by Cetelem's highly developed, global
consumer finance business. The bank said the changes are expected
to yield a number of benefits, including the development of
cross-selling between networks and specialised retail banking
businesses.
STRATEGY
HSBC, Raiffeisen set up shop in Kazakhstan
Raiffeisen International, the bank with the second-largest
Central and Eastern European franchise after UniCredit
(see RBI 595), is establishing
a subsidiary in Kazakhstan. "Due to its economic potential and
politically stable environment, Kazakhstan is an attractive
market", said CEO Herbert Stepic.
While Raiffeisen will predominantly focus on servicing local and
foreign corporate customers, selective retail business will be
extended hand-in-hand with the development of the branch network,
said the group.
HSBC has also opened its first branch, in the capital, Astana,
offering a full range of retail banking products. This is the first
of three branches scheduled to be opened this year; over the medium
term, HSBC is aiming to build a network of branches in major cities
across Kazakhstan.
STRATEGY
La Poste, SocGen in consumer finance talks
La Banque Postale, France's huge, ascendant 17,000-branch-strong
postal bank (see RBI 593), has
said it is in exclusive talks with Société Générale (SocGen) to
provide consumer credit. According to Reuters, a consumer credit
partnership would help SocGen as it looks to recover from the
rogue-trading scandal earlier this year, while the move also comes
amid plans to privatise La Poste.
"A conclusion of a definitive agreement will be reached before
the end of the year," La Banque Postale said in a statement.
Lehman Brothers said in a research note that a deal would help
boost SocGen's Franfinance consumer financing arm – putting it
nearer the likes of BNP Paribas's Cetelem and Credit Agricole's
Cofinoga divisions – but was unlikely to have a material impact on
the group.
PRODUCTS
Singapore's UOB plans to double Asia card
share
United Overseas Bank (UOB), which says it is Singapore's largest
card issuer, is looking to double the number of card customers in
Singapore, Malaysia, Indonesia and Thailand over the next five
years to five million. UOB says it will "take aggressive steps to
introduce new and exciting programmes to woo cardmembers and
merchant partners". It has already rolled out the UOB Preferred
Platinum Card, a product to be issued in all four countries.
"The regional growth strategy for UOB is to bring the best in
class products to markets across Asia," said UOB head of cards and
payment products Gan Ai Im. "The UOB Preferred Platinum Card is our
launch pad."
REGULATION
Surprise halt to Indian mobile financial services
The Reserve Bank of India, India's central bank, has told the
country's banks to stop mobile-based money transfer services until
they have received explicit approval.
In an open letter, AP Hota, chief general manager, said banks
should suspend mobile payment services until it has finalised
guidelines. No timetable was given. The ban is a blow to foreign
banks operating in the country like Standard Chartered and
Barclays, which face restrictions on branch numbers and have
invested in the mobile channel to improve their distribution.
Domestic banks, notably ICICI and State Bank of India, have also
launched mobile payments services (see RBI 595).
The letter said: "Banks may dissociate themselves from any
mobile-based money transfer service which has not received explicit
approval of RBI or not covered by any of the guidelines
issued by RBI."
PROMOTION
Alliance & Leicester rolls out switch incentive
Alliance & Leicester (A&L), the UK bank set to be
acquired by Santander (see DealWatch tables in
Premium income for Spain's banks), has launched a current
account switcher promotion, which offers customers of other banks a
£100 ($200) incentive to switch their current account to
A&L.
According to A&L, account-switching inertia is still rife in
the UK with 58 percent of people surveyed for the bank admitting
they have never switched current accounts. Furthermore, 17 percent
of current account holders have held their account with the same
provider for over 30 years, said the bank.
A number of similar promotional campaigns ran in the UK last
year. Royal Bank of Scotland, the UK's second-largest retail bank,
promoted a switcher campaign offering a £100 incentive in parts of
England, following a successful trial in Scotland, in an attempt to
grow its share of the English current account market. HBOS's
Halifax and Bank of Scotland brands also ran their own £100
switcher promotion during 2007.
PRODUCT INNOVATION
Citi launches Octopus card in Hong Kong
Citi has announced the launch of a combined contactless Octopus
travel and credit card in Hong Kong.
The new card is also integrated with the Octopus rewards scheme,
which enables cardholders to collect and spend points given by
participating retailers. Additionally, users can earn cash rebates
through credit card spending which will be credited for Octopus
usage.
The launch of the card in Hong Kong comes after Citi's
involvement in similar schemes with the Delhi Mass Rapid Transit
System, the Singapore Mass Rapid Transit System and the New York
City Metropolitan Transportation Authority.
Launched in 1997, there are now over 17 million Octopus cards in
circulation, with more than 10 million transactions, worth HK$85
million ($10.90 million), processed every day.
BRANDING
Bank of China issues Olympics banknote
The Hong Kong arm of Bank of China (BofC), the official bank of
the 2008 Beijing Olympics, has released four million HK$20 notes
commemorating next month's games.
The notes have been issued at 31 of the bank's Hong Kong
branches during the second half of July, with all proceeds from the
sale to be donated to charity. According to BofC, the new note is
the first Olympic-themed banknote in the history of the Olympic
Games.
The front side of the note features the relic of the ancient
Olympic stadium, the Beijing 2008 Olympic Games emblem and the Bank
of China Tower in Hong Kong, with the Beijing Olympic Stadium on
the reverse side.
Hong Kong is one of the few countries in the world in which the
note-issuing institutions are commercial (BofC, HSBC and Standard
Chartered), not central, banks. Commercial banks in Scotland and
Northern Ireland enjoy a similar branding privilege.
CORPORATE SOCIAL RESPONSIBILITY
La Caixa launches €60m social banking plan
MicroBank, the social banking arm of la Caixa, Spain's third
largest bank, and the Council of Europe Development Bank (CEB) have
agreed to assign €60 million ($94.1 million) to help the economic
development and social inclusion of economically disadvantaged
groups in Europe.
La Caixa says this will help the bank achieve its goal of
becoming a benchmark player in European social banking.
It already has an established, significant social investment
programme, having assigned €500 million to social, environmental,
educational and cultural programmes in 2008, up from €400 million
in 2007.
Since establishing its MicroBank arm in June 2007, it has
awarded over 12,500 microcredits worth over €115 million.
According to La Caixa, the 'prototype' customer for MicroBank's
microcredits is female (70 percent), aged between 30 and 41 (44
percent) and unemployed (58 percent). A total of 43 percent of
these customers are Spanish, 35 percent are from South America and
16 percent from the rest of Europe.
SOCIAL MEDIA
FNB seeks to score with Shine2010
South Africa's First National Bank (FNB) has launched Shine
2010, an online social networking platform for South Africans to
congregate and communicate in the months leading up to the 2010
FIFA World Cup which is being held in the country.
In addition to providing news and features, the site at http://www.shine2010.co.za/,
includes a blog, regular podcast interviews, a Facebook group, a
YouTube channel and interviews generated by FNB reporters.
According to the bank, it is the first South African bank to
employ roving reporters on a social networking website; their brief
will be to source video interviews with key influencers, while also
polling the public ahead of the 2010 finals.
"As a bank we understand and respect the rules of social media.
FNB staff members have created their own Facebook group without any
marketing intervention," said the bank's brand director Derek
Carstens.
"In keeping with technology trends, we have created a platform
to give the growing online community the opportunity to share in
the 2010 experience, using the power of the internet to spread the
good news about what will be Africa's greatest event yet," he
added.
FNB has enthusiastically embraced social media, having launched
FNBTV; it also engages in social media via MXit and Facebook
employee groups.
BRANDING
Poland's PKO plans major brand overhaul
According to Polish media reports, Poland's second-largest bank
by assets, PKO BP, is set for a radical branding makeover, a new
name – Bank Polski – and a new brand identity.
A new white and red logo will promote the renamed bank,
replacing its existing navy blue corporate image.
In mid-July, PKO, 51 percent owned by the Polish government,
announced plans to raise €3 billion of capital, ahead of a possible
privatisation later this year. The government has said it is
willing to cut its stake through a share issue to as little as 20
percent as long as it retains operational control.
PKO currently serves over 5.5 million retail customers from its
1,228 branch network and also operates Inteligo, a direct banking
subsidiary.
DISTRIBUTION
Krung Thai moves to seven-day branches
Krung Thai, Thailand's third-largest bank by branch numbers
(790), says a fifth of its network is now open seven days a week as
it pushes forward with its bold distribution plans in Thailand's
competitive market. The bank says it will open a further 80
branches in the second half of 2008 and install an additional 1,000
ATMs, bringing its fleet of self-service terminals to 6,000.
The steps are part of Krung Thai's 'convenience banking'
marketing strategy, with branches set to be opened in accessible
locations such as department stores and shopping malls. On 9 July,
the bank launched an m-banking service called KTB Pocket Banking, a
fully functional service available on all of Thailand's mobile
networks.