Thai banks report strong 2008 profits…
Earnings slump at leading Russian banks…
Despite concerns, Barclays says 2008 profit is 'well
ahead' of market estimates….
RESULTS
Thai banks report strong 2008 profits
The leading banks in Thailand have
reported strong profit growth for 2008, though all have cautioned
that 2009 will hold a number of challenges as the global financial
contagion spreads to Asia.
Bangkok Bank, the country's largest by assets,
reported a 4.9 percent rise in net profit to THB20.3 billion ($580
million). The second largest institution, state-run Krung Thai
Bank, reported a doubling of full-year net profit – to THB12.1
billion – while Siam Commercial Bank, Thailand's third largest
bank, saw net profit rise by 23 percent to THB21.4 billion
(see The performance really stands
out).
How well do you
really

know your competitors?

Access the most comprehensive Company Profiles on the market, powered by GlobalData. Save hours of research. Gain competitive edge.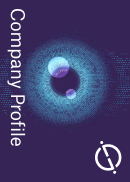 Company Profile – free sample
Thank you!
Your download email will arrive shortly
Not ready to buy yet? Download a free sample
We are confident about the unique quality of our Company Profiles. However, we want you to make the most beneficial decision for your business, so we offer a free sample that you can download by submitting the below form
By GlobalData
Kasikornbank reported full-year profit of
THB15.3 billion and Bank of Ayudhya, 33 percent owned by GE
Capital, bounced back from a THB4 billion loss in 2007 with net
profit of THB4.9 billion in 2008.
TMB Bank, 30 percent owned by ING,
underperformed its rivals and reported net income of THB500
million.
"With strong underlying profitability,
improved asset quality and more modest growth in preceding years,
Thai banks should be better prepared to face the expected drastic
economic slowdown this year than during the 1997-1998 currency
crisis," said Vincent Milton, managing director of Fitch Ratings
Thailand.

RESULTS
Earnings slump at leading Russian banks
Russia's largest banks have posted
disappointing results for the quarter to 30 September 2008.
Market leader Sberbank's third
quarter net profit of $705 million missed profit forecasts, while
state-controlled VTB posted a net loss of $363 million, noting the
"marked slowdown in the Russian economy" seen in the quarter.
VTB said that it had nonetheless benefitted
"substantially" from strong business inflows.
Retail loans rose by 12.1 percent on the
quarter to $13.6 billion, increasing VTB's market share from 5.9
percent at end-2007 to 8.2 percent in the first nine months of
2008. Customer deposits rose by 41.7 percent to $52.6 billion over
the nine month period.
Sberbank, 57 percent owned by the Russian
state, reported a 50.5 percent year-on-year rise in net interest
income for the quarter, to $3 billion, but a net profit of $705
million for the third quarter represented a quarter-on-quarter fall
of 35 percent. Nine-month net profit rose by 29 percent to $2.75
billion, however.
A second wave of government aid is expected to
be granted to VTB as it looks to limit the impact of greater loan
loss provisioning and a worsening economic environment in
2009.

RESULTS
Despite concerns, Barclays says 2008 profit is 'well ahead' of
market estimates
Barclays, the UK's third-largest
banking group, has successfully stemmed a run on its shares by
issuing an open letter announcing that its full-year profit for
2008 would total more than £5 billion ($7.2 billion) and insisting
it did not need to raise fresh capital.
The letter, from chairman Marcus Agius and
chief executive John Varley, said that Barclays' 2008 pre-tax
profit would come in "well ahead of the consensus estimate of £5.3
billion", adding that the figure included gains from the
acquisition of Lehman Brothers' North American operations and the
sale of its life insurance business.
The full-year figure also includes £8 billion
of writedowns relating to Barclays Capital. Barclays said that the
losses were able to be absorbed in part due to the "substantial
revenue generation of our retail and commercial banking, and
investment management and wealth businesses in the rest of the
group".

STRATEGY
BofA announces transparency initiative
Bank of America (BofA), the largest
US banking group by retail deposits (see New leaders emerge
from the chaos), has announced a new initiative designed to
track its progress in ten areas it describes as being "key to
reviving the nation's economy".
The bank said its Lending and
Investing Initiative will provide greater transparency in the form
of quarterly, aggregated updates on its activities.
From a retail perspective, the programme will
monitor consumer lending and attempts to mitigate consumer losses,
as well as the bank's nonprofit support and small business and
commercial lending practices.
BofA said it lent $45 billion to over 200,000
consumers in the fourth quarter of 2008 alone.
"As America's largest bank, Bank of America
must play a leading role in providing the capital and liquidity
that will help revitalise the US economy," said BofA's chairman and
chief executive Ken Lewis.
"That is why we are pulling together our
lending and investing initiatives under this umbrella to provide
greater clarity into the support we are providing to families,
businesses and communities across the country."

RESULTS
American Express earnings fall 34%
Card issuer American Express has
reported a 34 percent drop in full-year net income for 2008 as a
slump in US consumer spending and company cutbacks hit its bottom
line.
The firm reported net income of $2.8 billion
for 2008, down from $4.1 billion a year previous. Quarterly income
fell by 79 percent versus third quarter income to $172 million,
with average cardmember spending falling by 14 percent in the US
and by 16 percent overseas on an annualised basis.
US loan defaults rose to 6.7 percent from 3.4
percent in 2007, American Express added. The firm took a total of
$273 million in after-tax charges in severance costs relating to
its previously announced plan to cut 7,000 jobs.
However, American Express did report that it
had succeeded in selling $6.2 billion in certificates of deposits
(CDs). The firm began selling CDs in October, and a month later
successfully applied to become a bank holding company in order to
gain financial aid from the US Treasury's Troubled Asset Relief
Program.

REGULATION
President Obama limits bank executive pay
New US president Barack Obama has
announced plans to impose a $500,000 salary cap on executive pay at
banks receiving financial assistance from the government in an
attempt to quell increasingly vocal criticism of Wall Street
bonuses.
The regulations announced by Obama and
treasury secretary Timothy Geithner also place restrictions on
executive compensation packages.
Though none of the new guidelines will apply
to companies that have already taken money from the government's
Trouble Asset Relief Programme, those firms will also be strictly
monitored.
Citigroup, the US bank which has twice gone to
the government for bailout funds, has already been told to cancel
the planned purchase of a $50 million private jet following public
outcry.
"People are still getting huge bonuses despite
the fact that they are getting taxpayer money, which I think
infuriates the public," Obama said in an interview with US news
channel CNN.
STRATEGY
ING reviews activities, sees €3.3bn Q4 loss as CEO steps
down
Dutch bancassurer ING has said it
expects to announce a €3.3 billion ($4.3 billion) net loss for the
fourth quarter of 2008 when it reports on 18 February, a figure
which has prompted the group to take a second bailout package from
the Dutch government and reassess its international strategy.
The group also announced that CEO Michael
Tilmant is to step down and that it is scrapping plans to launch
its ING Direct offering in Japan.
Approximately 7,000 jobs will be cut in an
effort to reduce 2009 operating expenses by €1 billion, with other
cost-saving measures including a reassessment of the ING's
sponsorship of the Renault Formula 1 team and "selective
divestments outside the focus of [the] core franchise".
The Dutch government will shoulder
responsibility for 80 percent of ING's €27.7 billion US
mortgage-backed securities portfolio.
In return, the group, which now expects to
report a full-year loss of €400 million, is committing to free up
credit to Dutch businesses and individuals.

RESULTS
Indian third-quarter results impress again
India's leading banks reported
strong profit growth for the third quarter to 31 December, with
some signalling their intentions to pursue aggressive branch
opening policies despite the gloomier economic outlook in 2009.
State Bank of India (SBI), India's biggest
banking group, saw third-quarter net profit rise by 51 percent in
the quarter to INR36 billion ($735 million), while ICICI reported a
23 percent increase to INR12.7 billion over the same period. Net
profit also rose by 53 percent to INR7 billion at Canara Bank, and
by 15 percent to INR5.4 billion at HDFC.
Increasing interest in banking services saw
the banks' retail units post similarly strong results: SBI reported
a 22 percent increase in home loans without specifying figures, as
well as a 36 percent rise in deposits to INR6.9 trillion.
Similarly, HDFC reported a 24 percent increase
in home loans to INR829 billion and a 56 percent increase in
deposits to INR176 billion. Deposits at Canara Bank, meanwhile,
rose by 25 percent to INR1.7 trillion.
A reversal of credit growth at ICICI, the
country's largest private sector player, saw the retail loan book
fall from INR1.3 trillion to INR1.1 trillion.
The bank also announced that it had gained
approval from the Reserve Bank of India to open 570 new branches,
which would take its total branch network to almost 2,000.
State Bank of India said that its own network
now spans more than 11,111 branches, with several hundred further
openings planned over the course of the 2009 financial year.

DISTRIBUTION
Bank of East Asia adds to US branch network
The Bank of East Asia, Hong Kong's
fourth-largest bank by assets, has announced that its US subsidiary
has opened a new branch in California, bringing its total US branch
network to 13.
The new branch, located in one of the city's
major retail and commercial districts serving the Asian community,
will offer services and products including accounts, deposits, home
loans and remittance services.
Bank of East Asia (USA) has also merged its
branch in the San Francisco financial district into its branch in
San Francisco's Chinatown.
The bank, which has 130 branches and outlets
in Hong Kong and a total of 240 worldwide, now has five branches in
the San Francisco Bay area, five in Los Angeles and three in New
York City, and has stated that it sees the US as a growth
market.

STRATEGY
Allianz considers retail banking return after Dresdner
sell-off
German insurer Allianz is
considering a push into retail banking just months after selling
Dresdner Bank to Commerzbank, its chief executive has said.
Speaking to German paper Die Welt, chief
executive of Allianz Germany, Gerhard Rupprecht, said that the
group "should be ready to start" operations by April.
Oldenburgische Landesbank (OLB), a former
Dresdner subsidiary which remained under Allianz control following
the sale to Commerzbank, would provide banking products across
Allianz's 10,000 outlets, according to the new strategy.
OLB itself has created a new unit, to be known
as Allianz Bank, in preparation for a potential acquisition of
another Dresdner unit – Allianz Banking Deutschland – from
Commerzbank.
Allianz holds a 14 percent stake in
Commerzbank after the German bank was forced to sell a 25 percent
stake to the government in order to complete the Dresdner deal
(see RBI 605).
Allianz was set to take an 18.4 percent stake
in Commerzbank under the original terms of the divestment.

STRATEGY
Intesa Sanpaolo restructures domestic retail business
Intesa Sanpaolo, Italy's largest
bank by market cap, has reorganised its domestic retail banking
division with a view to minimising costs, increasing the
effectiveness of local initiatives and relaunching its product
marketing strategies.
Banca dei Territori, responsible for retail
customers, private customers and small and medium-sized enterprises
(SMEs), is now divided into eight Regional Governance Centres
(RGCs) co-ordinating 22 areas and regional banks.
Each RGC will oversee an average of 700
branches and 6,300 staff.
Further, Banca dei Territori will now comprise
two customer segments: retail and SME.
Both departments will seek to "achieve better
co-ordination of group product companies" as well as improving
product innovation, better understanding customer needs and
establishing best practices in selecting third party products.
The division's headquarters will remain in
Torino, Intesa Sanpaolo added.

DISTRIBUTION
South Korea sees surge in direct banking
The number of m-banking transactions
conducted in South Korea rose by 48 percent year-on-year in 2008,
the Bank of Korea has said, with the number of online banking
transactions rising by 25 percent over the same period.
The central bank said that an average of 22.4
million internet banking transactions were conducted every day in
Korea in 2008, compared with 17.9 million in 2007.
A daily average of 1.06 million transactions
were conducted on mobile phone handsets, the Bank of Korea added,
constituting 4 percent of the total number of online banking
transactions.
There are now 52.6 million Koreans signed up
to the internet banking services of 19 Korean banks, the report
noted.
The figure represents a 17.7 percent annual
increase – the fourth consecutive year in which the number of
internet banking users in Korea has grown at a double-digit
rate.

RESULTS
BBVA reports robust €5bn full-year
profit
BBVA's full-year results for 2008
provide further evidence of the growing importance of its Mexican
and South American units to the franchise. The bank's Mexican and
South American units enjoyed a strong performance in 2008, with net
attributable profit up 12.1 percent and 22.7 percent at €727
million ($950.7 million) and €1.94 billion, respectively,
contributing between them more than the bank's arm in Spain and
Portugal, where net attributable profit rose 10.2 percent to €2.6
billion.
The bank's Transformation and Innovation Plan,
its long-term strategy, has been amended to reflect the shifting
geographical focus of the group. Following an internal
re-organisation, Spain and Portugal, in line with the other
business areas, will have just one representative on the bank's
management committee compared to the division's former three
spots.
Further changes include enhanced management
functions and autonomy for the bank's units in Spain and Portugal,
a trend already established in some of BBVA's other business
divisions.
In the US, BBVA finalised integration of its
four local subsidiary banks in November last year. Its US net
attributable profit amounted to €211 million.
Groupwide, BBVA's attributable profit fell 18
percent to €5.02 billion compared to €6.1 billion in 2007. To
conserve capital, BBVA said it would pay its final 2008 dividend in
shares and limit its 2009 cash dividends to 30 percent of profits,
down from 45 percent in 2008.

MARKETING
Bank sponsorship spending gets slashed
Banking groups, looking to cut
costs, are cancelling sports sponsorship deals. Credit Suisse, US
Bank and ING have all cut back on major deals so far in 2009 – only
UK government-controlled Royal Bank of Scotland (RBS) has gone
against the trend and agreed a new four-year deal worth a reputed
£20 million ($28 million) to sponsor European rugby's Six Nations
tournament.
RBS head of group brand communications Allan
Watt said: "Before a ball was even kicked last year we'd reached an
agreement to extend the contract for another four years."
But RBS has said it will be cutting back on
corporate hospitality and will review its extensive range of sports
sponsorship in an effort to save total marketing expenditure. The
bank's current sports portfolio includes cricket, golf, tennis and
sponsorship of the Williams F1 team, regarded by analysts as the
most likely to face the chop.
In separate announcements, Switzerland's
Credit Suisse said it would end its long-running deal with the BMW
F1 team, worth a reputed €17 million ($22 million) a year, while
ING said it was reviewing its investment in F1 as it entered the
final year of a three-year partnership with the Renault team. In
the US, the country's fourth-largest bank, US Bank, said it would
end its title sponsorship of the PGA Tour's annual Milwaukee
tournament, on which it has spent a reported $10 million since
2004.

MARKETING
Clydesdale unveils new banknote range
National Australia Bank's
Scottish-based subsidiary, Clydesdale Bank, has unveiled a new
range of banknotes, the first in almost twenty years, in
celebration of what it describes as "the best of Scotland's
heritage, people and culture".
The new family of notes, from
denominations of £5 to £100, will go into circulation later this
year.
Clydesdale is the largest note issuer in
Scotland, with over £1.1 billion in circulation in any week; notes
are also issued by rivals Royal Bank of Scotland and Bank of
Scotland (part of the Lloyds Banking Group). Very few commercial
banks around the world have their brands on cash: only in Scotland,
Northern Ireland and Hong Kong, where Bank of China, HSBC and
Standard Chartered are licensed to issue money, does the advantage
exist.

PRODUCTS
Doha rolls out green suite of products
Qatar's third-largest bank by
assets, Doha Bank, has introduced a range of
environmentally-focused consumer banking products, including
'green' salary, current and savings accounts, backed up by a number
of incentives for customers who sign up. In return for agreeing to
give up paper statements, for instance, customers switching to
Doha's 'green' range will receive a one-off cash bonus of QAR50
($13.73) plus 12 monthly payments of QAR10.
Additional customer benefits include free
online bill payment and electronic remittances as well as access to
the bank's online buying and selling portal Doha Souq.
The bank has also teamed up with consultant
Ecoinvest to support its work in three areas: carbon emission risk
management services, carbon emission advisory services and carbon
emission credit origination services in India and Middle Eastern
markets.

REGULATION
FDIC sharpens its teeth
Within days of the Obama
administration assuming control in the US, the Federal Deposit
Insurance Corporation (FDIC) has signalled it is set to expand
government regulation of the country's banks by limiting interest
rates paid by lenders with less than adequate capital to aid banks'
liquidity. In particular, the FDIC said banks ought to be barred
from paying rates that exceed a national average plus 75 basis
points.
"This proposed regulation would bring much
needed concreteness to the administration of these statutory
interest rate restrictions," said FDIC chairman Sheila Bair. "Our
expectation is that this additional concreteness would result in
lower deposit rates being paid by a number of banks that are less
than well capitalised and closer adherence to the statute."
The FDIC will release final details of its
proposed rule change towards the end of the first quarter. Current
regulations require US banks to have a Tier 1 ratio of at least 6
percent to qualify as "well capitalised".
Separately, the FDIC continues to be linked
with the establishment of a so-called 'bad bank', containing the
toxic assets of troubled US banking assets. Further developments
are expected in early February.

PRODUCTS
End in sight for PPI woes in the UK
The UK's Financial Services
Authority (FSA) has welcomed the decision of five of the country's
banking groups – Santander's subsidiary Alliance & Leicester,
Barclays, Co-operative Bank, RBS (including NatWest) and Lloyds
Banking Group – to stop selling single premium Payment Protection
Insurance (PPI) with unsecured personal loans by the end of
January.
In a statement, the FSA said it expects "other
firms still selling single premium PPI to take note of these
developments".
PPI – among the most profitable retail banking
products in recent years, with UK customers paying an estimated
£4.4 billion ($6.2 billion) in premiums in 2006 (see RBI
595) – has been the source of considerable adverse publicity.
Banks have been accused – and found at fault – of mis-selling and
over-selling the product to unsuspecting consumers.
To date, the FSA has taken enforcement action
against 20 firms found guilty of PPI failings, with Alliance &
Leicester receiving a record retail banking fine of £7 million in
October last year.