Fourth quarter figures from US banks show scale of
subprime woes…
Woori says it will look outside South
Korea…
ICBC reports strong rise in online
banking…
Grey market becomes latest A&L
target…
Results
Fourth quarter figures from US banks show scale of subprime
woes
A number of major US banks have reported weak fourth
quarter and full-year 2007 results, cementing fears about a US
recession and further turmoil in the US retail banking
industry.
How well do you
really

know your competitors?

Access the most comprehensive Company Profiles on the market, powered by GlobalData. Save hours of research. Gain competitive edge.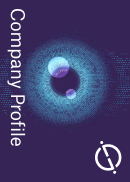 Company Profile – free sample
Thank you!
Your download email will arrive shortly
Not ready to buy yet? Download a free sample
We are confident about the unique quality of our Company Profiles. However, we want you to make the most beneficial decision for your business, so we offer a free sample that you can download by submitting the below form
By GlobalData
On 15 January Citi reported a net loss for the 2007 fourth
quarter of $9.83 billion, a figure which includes $18.1 billion in
pre-tax write-downs and credit costs on subprime related direct
exposures in fixed income markets, and a $4.1 billion increase in
consumer credit costs.
Overall, full year revenue for Citi was $81.7 billion, with net
income down to $3.62 billion (compared to $21.5 billion for 2006).
The group did benefit from record results in its International
Consumer, Transaction Services and Global Wealth Management
segments.
Washington Mutual, one of the largest mortgage players, reported a
fourth quarter 2007 net loss of $1.87 billion and a net loss of $67
million for 2007. Wachovia reported net income of just $51 million
in the fourth quarter compared with $2.30 billion in Q406. And PNC
said fourth quarter profit had fallen 53 percent.
There were some positives. While JPMorgan Chase reported 2007
fourth-quarter income of $3.0 billion, down 21 percent, full-year
income was a record $15.4 billion. Wells Fargo reported
better-than-expected fourth quarter and full-year results on
revenues of $10.2 billion and $39.4 billion, respectively.
Strategy
Tough year ahead for some of Europe's banks

European banks are facing a fierce battle for profits in 2008,
according to a report by investment bank Keefe, Bruyette and Woods
(KBW) called European Banks: 2008 Sector Outlook
published. A consumer-led recession in the US will have a
deteriorating knock-on effect for Europe, with the key catalysts
being a weakening in property prices, exports and general
consumption. Some of the key findings of the report include:
• the earnings of European banks were down 8.4 percent in the
fourth quarter of 2007, underperforming the market by 5.7 percent.
Overall for 2007, European banks were down 17 percent,
underperforming the market by 18 percent;
• the European banking sector is currently trading at a
historically low 9.4x 2008 estimated earnings per share (EPS). KBW
noted that this is the lowest EPS figure for over a decade. The
report forecasts an even lower EPS rate of 8.3x for 2009;
• further downgrades in earnings will be necessary, with the
biggest risk being a significant deterioration in asset
quality.
While European banks will undoubtedly experience the indirect
effects of a US recession, some will feel the pinch firsthand
through their stateside operations. In this context, KBW names
Royal Bank of Scotland, HSBC and BNP Paribas as the institutions
most susceptible to the "whims" of the US economy.
Nevertheless, the report highlights several European banks that are
well positioned to avoid the full brunt of an economic downturn:
UniCredit, Bank of Cyprus, Raiffeisen International, National Bank
of Greece and Santander all have strong "earnings momentum".
Strategy
Central and Eastern Europe grows in importance, says
Italy's Intesa Sanpaolo
Intesa Sanpaolo has unveiled a new group brand identity and
marketing strategy, as well as bullish growth tragets, for
its Central and Eastern Europe (CEE) business as it looks to profit
from fast-developing economies in CEE. At a presentation on 14
January discussing the bank's plans for the region, senior
executives set out targets for CEE to 2009, including: a 13.7
percent CAGR in operating income; a rise in income before tax
(+15.9 percent CAGR); and a 4.7 percentage point decrease in the
cost/income ratio.
Intesa Sanpaolo has an established presence in Croatia, Bosnia and
Herzegovina, Serbia, Albania, Romania, Slovenia, Hungary, the
Republic of Slovakia, the Czech Republic, Greece and the Russian
Federation.
As at 30 September 2007, the division served 7.2 million customers
through 1,234 branches and posted operating income of €1.4 billion,
up 22 percent year-on-year. "The countries of CEE have young and
extremely dynamic economies… The most reliable estimates expect
this trend to continue," said the bank.
The presentation in Vienna included the unveiling of a new
coordinated brand image which will unify all of the group's
international banks. The names of subsidiaries will remain
unchanged but have been restyled with the colours, the lettering
and the logo of the group.
Strategy
ICICI aims for global top ten within six
years

ICICI Bank, India's largest private sector bank, intends to become
one of the world's ten biggest financial institutions within six
years on the back of expectations of further economic buoyancy, the
bank's managing director has said.
In an interview with the Press Trust of India, managing director
and CEO KV Kamath said ICICI also expects its overseas business to
account for at least a quarter of its balance sheet this
year.
ICICI expects the banking sector in India to grow at around 30
percent per annum in the coming years based on projections of
annual GDP growth of 10 to 11 percent.
"If you look at that possibility you are really looking at doubling
your size every three years. Then, in six years, it should be a
size where most Chinese banks are today – in the top ten," added
Kamath.
Strategy
Woori says it will look outside South
Korea

South Korea's Woori Bank is to target emerging markets in 2008,
with the United Arab Emirates, Malaysia and Brazil in its sights
following Korean regulatory approval of its expansion plans.
The bank, South Korea's third-largest by assets, is to submit
applications in Dubai, Kuala Lumpur and São Paulo, as it looks to
broaden its reach in light of what the bank believes are
deteriorating prospects for Korean banks.
Woori expects to increase its Chinese and US branch numbers to 11
and four, respectively, later this year, with a long-term aim of 53
branches in China by 2010. It has also announced plans to establish
a presence in Russia.
Strategy
E*Trade to restructure as concerns
mount

US online brokerage E*Trade has announced that it is to leave the
institutional sales business as it continues to come to terms with
the extent of its subprime mortgage-based losses.
The fourth-largest US discount brokerage, E*Trade announced in
November that it was to receive a $2.55 billion capital
injectionfrom hedge fund Citadel Investment (see RBI 583),
but its shares fell to a record low of $2.25 on 8 January following
a note from the Egan-Jones Rating Company which said E*Trade is in
"desperate need" of further support.
E*Trade's restructuring has necessitated the sale of $3 billion of
mortgage-backed securities and municipal bonds, resulting in a
realised loss of under $5 million. The brokerage said it has set up
a special committee designed to "aggressively" reduce levels of
risk in its real estate portfolio. The committee will be led by
Robert V Burton, CEO of E*Trade Bank.
Diversification
Bank of East Asia targets life insurance

Following a trend by banks around the world to diversify in to
retail insurance, The Bank of East Asia (BEA), the largest
independent local bank in Hong Kong, has unveiled a new insurance
arm, BEA Life, as it looks to capitalise on a local market that the
bank says has seen double digit annual growth over the past decade.
The subsidiary will allow the group to offer "highly customised
financial solutions" for its customers by providing banking,
insurance and investment facilities under one roof.
Protection and savings plans such as investment-linked products
will be added to BEA Life's initial whole life, endowment, annuity
and term plan offerings in the coming months, the bank added. BEA
Life managing director Patrick Wan asserted that the subsidiary's
aim is to become "the 'top of mind' insurer among our customers"
and said that BEA's existing 200 outlets would give it a head-start
in the race to capture more of the lucrative insurance market.
Distribution
Allianz hails Dresdner Bank sales
alliance

The distribution alliance between Allianz's insurance agencies and
its subsidiary Dresdner Bank in Germany chalked up 300,000 new
customer gains for the bank in 2007, bringing the total since the
alliance was forged in 2005 to one million.
"The one millionth banking customer stands for the success of our
integrated financial services provider model," said Andree
Moschner, member of the board of Dresdner Bank responsible for
customers and products, in a statement. He added that Dresdner Bank
customer base now stands at 6.4 million.
Allianz operates 10,000 agencies in Germany, while Dresdner Bank,
which also markets Allianz's insurance products, has 900 branches,
the second largest branch network in Germany after Postbank. In
February last year, Allianz also began rolling out banking agencies
staffed by a permanent Dresdner Bank adviser and Allianz insurance
representatives. About 120 of these agencies have so far been
established.
Distribution
ICBC reports strong rise in online
banking

Industrial and Commercial Bank of China (ICBC), the country's
largest commercial bank, recorded a 127 percent rise in e-banking
business last year, according to the state-run newswire
Xinhua.
E-banking business traffic hit CNY102.9 trillion ($14.2
trillion) in 2007, making ICBC the first bank in China to pass the
CNY100-trillion level, said the report. The total included CNY89.9
trillion in online business, up 136 percent.
Individual online customers increased by 15.83 million to a total
of 39.08 million and online corporate customers grew 376,000 to
980,000.
Individual telephone customer numbers rose 30 percent to 34.4
million.
Strategy
Maybank strengthens Islamic finance
arm

Maybank has announced the launch of a new subsidiary, Maybank
Islamic, as part of its attempts to further boost its presence in
the international Islamic finance market. The largest bank in
Malaysia, Maybank said it was now looking to reinforce its status
as the biggest provider of Islamic financial services in
Asia-Pacific. The bank currently has 12 specialist Islamic banking
branches as well as 376 branches and 20 private banking centres
offering such products and services.
"Over the last five years we have more than doubled our total
Islamic assets as well as financing and deposits, giving Maybank a
clear dominance in Islamic banking," stated CEO Amirsham A
Aziz.
The bank expects total portfolio growth for the current financial
year to be at least MYR2.5 billion ($764 million), with Islamic
financing and deposits forecast to grow by 15 percent each.
Payments
MasterCard cross-border fees are
illegal

MasterCard has been given six months to stop levying its
cross-border interchange fees after the European Commission's
Competition Commission found such charges to be illegal. MasterCard
has immediately appealed the decision, which relates to the
multilateral interchange fee (around 1 percent of a credit card
transaction) paid by the retailer to the card issuer following a
sale, meaning a further ruling may not be forthcoming for a further
two years.
The EC said that the fees amounted to a "tax on consumption", but
MasterCard claimed that the ruling could in fact hurt consumers who
may now be forced to pay higher bank charges as a result, pointing
to "indisputable evidence" that lower interchange fees in Australia
have had such an effect.
The Reserve Bank of Australia's 2002 ruling that interchange fees
should be capped at 0.5 percent led to higher card fees and the
withdrawal or scaling back of other bank privileges, according to a
recent study by RBI's sister publication Cards
International.
MasterCard also voiced concerns that the ruling could lead to a
clampdown on domestic as well as cross-border fees in the future, a
trend that could "slow down the growth of the industry and also the
development of SEPA".
Products
Strong global growth anticipated for
VAs

Sales of variable annuities (VA) are surging in the US, and
European growth rates could soon follow suit, suggest two separate
reports from the association LIMRA International and consultancy
Oliver Wyman. Pointing to a 23 percent year-on-year increase in VA
sales in the third quarter of 2007, LIMRA annuity research analyst
Dan Beatrice said that "sales are near certain to come in at record
levels for 2007", thanks to the gap between long and short-term
interest rates and instability in the equity market. Sales in the
first nine months of last year recorded a 6 percent increase when
compared with 2006 figures, LIMRA notes.
Oliver Wyman, meanwhile, forecasts that the market for VAs in
Europe could be worth €45 billion ($65 billion) over the course of
the next five years. The market is currently worth just a few
billion euros, but particularly strong growth in the UK, France,
Germany, Spain, Italy and Belgium will lead to sharp acceleration
in growth rates, according to the consultancy.
Strategy
Shinhan to focus on synergy, consolidation

South Korea's Shinhan Financial Group has said that it intends to
boost its operating profits to $760 million in 2008, a rise of 18
percent year-on-year, via the provision of more comprehensive
customer services and the introduction of a more integrated
portfolio strategy. Shinhan is considering merging its asset
management arms, Shinhan-BNP Paribas Asset Management and SH Asset
Management, in order to strengthen its non-banking holdings.
Speaking at a business forum, company president Lee In-ho said that
Shinhan, which currently has 970 branches serving 10 million
customers across South Korea, aims to have a customer base larger
than any of its rivals' by the end of the year. A focus on
synergising relations between Shinhan Bank, Shinhan Card and
another 11 subsidiaries will play a key role in this strategy, with
improving customer relations, reducing costs, cultivating future
growth potential and developing human resources high on the
agenda.
MARKETING NEWS DIGEST
Social responsibility
HSBC identified as world's 'greenest bank'

HSBC has been named the greenest bank by Ceres, a sustainable
investment organisation, after a survey of the world's top 40
banks. The bank, Europe's largest, demonstrated its commitment to
the environment by becoming the first major bank to declare itself
carbon neutral, in 2005. It has also offered consumers climate
change-related products and services; it is currently running its
latest 'ethical' retail banking sale in the UK.
Ceres said banks and financial institutions were important players
in combating the impact of climate change and supporting
investments necessary to move the world economy towards reduced
greenhouse gas emissions. But while a handful of banks are
attempting to combat climate change, many others are still not
addressing the issue, it claims. Bank of China was the worst
offender of the retail banks, with a score of four out of 100,
compared to HSBC's 70 and a median average of 42.
Segmentation
Deutsche to target medical
professionals

Deutsche Bank is to start targeting the affluent medical
professionals segment, according to a report in German business
daily Handelsblatt.
Cristof Reiser, Deutsche's head of business banking, told the
newspaper the bank wants to double the number of clients, currently
30,000, in the next five years. Medical professionals, and the
professional segment more generally, is an attractive one for banks
because customers require a mix of personal and business banking
services which makes them more profitable (see RBI 583).
The bank plans to increase the number of its advisers
for doctors and pharmacists to between 150 and 200. It expects the
number of clinics and practices to rise because of changes in the
German health system, which will lead to an increased demand for
finance.
Strategy
Rabobank to make sustainability and CSR central planks of
2008
Rabobank, the Dutch co-operative, is to make 'sustainability' and
'corporate social responsibility' "more than passing fads and buzz
words" of the year, according to Bert Heemskerk, chairman of the
executive board of Rabobank. In his New Year's address, Heemskerk
said: "We need to make choices for more team spirit and less
egoism. Not me, me, me, but we, we, we."
Discussing the bank's strengths, Heemskerk made special mention of
two of its ethical retail banking products, the Climate Card and
the Climate Mortgage. But he added: "We have all exhausted
Mother Earth's crops and resources long enough. The costs to our
planet continue to grow. As citizens or as bankers, we must do
something."
He also discussed Rabobank's international plans: "In 2007 we
invested in beautiful banks in California, Indonesia, Chile and
Brazil… We also have the Rabo Foundation [which] is helping
develop microfinance banking in underdeveloped countries like
Zambia, Tanzania, Mozambique and Rwanda. This year we have sent
over 150 Rabobank employees to Africa on long and short assignments
to help with banking in developing countries," said Heemskerk.
Segmentation
Absa chases South African affluent market

Absa, Barclays's South African subsidiary, is offering free airport
lounge access to its platinum card holders as it chases the
country's small but lucrative affluent market segment.
The bank has teamed up with Priority Pass, the airport lounge
access programme, to offer the service, which targets clients who
typically earn more than ZAR25,000 ($3,705) per month. It allows
customers to use VIP lounges regardless of the class of ticket they
buy, and applies to domestic and international flights in 275
cities and 90 countries around the world.
Megan Harris, head of retail affluent, said: "It's through adding
value in this way that makes Absa different, and positioning
ourselves as a financial institution that values and understands
the needs of our clients."
The company also announced it will be advertising on water bottles
and headrests on 1time Airline's flights.
Segmentation
Grey market becomes latest A&L
target

UK bank Alliance & Leicester (A&L) is targeting customers
aged between 50 and 79 with the launch of a bespoke current account
which offers age-specific benefits. The Premier 50 current account
offers access to two out-patient specialist consultations, up to
£750 worth of out-patient diagnostic testing and a Health at Hand
helpline that provides access to advice from medical
professionals.
A&L claims the product is in demand because 11 million people
in the UK aged 50 or over list health issues as one of their main
worries.
The product was launched in response to research that showed nearly
four in ten over-50s plan to use their spare time improving their
fitness. The card has a monthly fee of £10.
Product
innovation
Erste Bank offers savings package
Austria's Erste Bank has teamed up with retail chain
Tchibo/Erdusche to offer a bundle of products in the retailer's
stores that includes an application brochure for a savings
account.
The package, which costs €7.90 ($11), includes a toy, a coffee mug,
two vouchers that can be redeemed for coffee in-store and an
application form for the bank's Kapital savings account. There is
also a €15 voucher that can be redeemed if the buyer opens a
savings account. The Sparefroh bundles, as they are known, will be
available at 60 locations in eastern Austria for a limited time. It
is part of the bank's initiative to capture an extra 20,000
customers each year up to 2010.
The bank, which is referring to the product as "the bank product
you can touch", said it is being used as a market test in the
search for new marketing methods. Peter Bosek, an Erste Bank board
member, added: "We want to use collaboration projects to explore
new possibilities in the banking business. Such projects will help
us acquire new customers."
Branding
DBS Bank tries to nose ahead in Singapore

DBS Bank, Singapore's largest retail bank, will scent a branch with
floral fragrances and play Asian-themed music in a trial programme
to emphasise its Asian heritage.
The bank, which was advised by behavioural science consultancy
Equal Strategy, wants to reinforce its brand image and "set the
mood", it says, for its customers. The pilot will run for three
months in DBS's Shenton Way branch in Singapore and, if successful,
could be extended to the other 82 branches across the island.
Equal Strategy CEO Simon Faure-Field said: "Banks have started
looking beyond simple products and services to differentiate
themselves – they are now exploring new ways to make the actual
experience of banking pleasurable."
Equal Strategy has also consulted with Malaysian bank OCBC
Malaysia, as well as clients such as Mercedes and Westin Hotels. It
claims habits of consumers can be altered through mood settings
like music and fragrance. The DBS fragrance was described as
"gingery with a bottom note of vanilla".