Visa outlines plans for record $17 billion
IPO…
Standard Chartered enjoys its best year
ever…
FSA card comparison site to launch this
year…
Finland's OKO Bank rebrands after merger…
Strategy
Visa outlines plans for record $17 billion IPO

Visa has unveiled details of its long-awaited stock market
flotation, and has estimated that its initial public offering (IPO)
will raise in the region of $17 billion, which would make the float
the largest in US history. Visa is looking to repeat the success of
MasterCard, which has seen a near-fivefold increase in its share
price since a May 2006 IPO raised $2.4 billion.
In February, Visa reported that revenue for the final quarter of
2007 rose 76 percent to $1.49 billion. The San Francisco-based
company intends to sell 406 million class A shares for between $37
and $42 each. Visa has said it could sell a further 40.6 million
shares in order to cater for excess demand, a move that would push
the prospective size of the IPO to $18.8 billion.
How well do you
really

know your competitors?

Access the most comprehensive Company Profiles on the market, powered by GlobalData. Save hours of research. Gain competitive edge.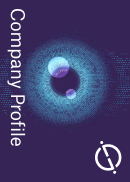 Company Profile – free sample
Thank you!
Your download email will arrive shortly
Not ready to buy yet? Download a free sample
We are confident about the unique quality of our Company Profiles. However, we want you to make the most beneficial decision for your business, so we offer a free sample that you can download by submitting the below form
By GlobalData
Strategy
UK's Northern Rock is finally nationalised

With around £25 billion ($50 billion) in state loans propping up
the bank, the UK government has ended five months of speculation
over the future of stricken lender Northern Rock, until recently
the fifth-largest mortgage player, by rejecting private buy-out
proposals and announcing that the bank is to be nationalised.
UK Chancellor Alistair Darling said that neither a bid from the
Virgin group nor a proposed management buyout represented
"sufficient value for money to the taxpayer". The move has prompted
concern among banks that Northern Rock could be transformed into an
unassailable competitor, offering attractive deals to customers
that are safeguarded by the financial backing of the UK government.
However, Darling has moved to allay fears, insisting that banks
will be consulted before the Northern Rock business plan is sent to
the European Commissioner for Competition, Neelie Kroes.
Results
Profit up 68% at BBVA's uno-e direct bank unit

Spanish online bank uno-e, controlled by BBVA, has reported a net
profit of €17.2 million ($26 million) for 2007, a rise of 68
percent. The bank said that an increase in the number of new
customers using non-traditional channels to acquire products was
one of the main factors behind its record earnings figures.
Operating income rose by 16 percent to €42.2 million, the bank
said, with a 67 percent increase in six-month deposits, in part due
to uno-e's successful Depósito 15 campaign, contributing to a 12
percent increase in funds on the balance sheet.
Lending growth rose by 27 percent, and uno-e is looking to further
its success in the mortgage market in 2008. The bank now offers a
personalised mortgage management service to monitor customers'
credit applications and is offering financial incentives to
customers who switch their mortgage to uno-e before 31 May.
Mergers and Acquisitions
Intesa Sanpaolo divests more Italian branches

Intesa Sanpaolo, Italy's second-biggest bank, has sold 36 branches
to Italian group Veneto Banca for $274.4 million, a consequence of
the antitrust requirements arising from the Intesa and San Paolo
merger completed at the start of 2007.
The group expects to have fulfilled these requirements, which
involve the sale of 198 branches, by the end of March this year, in
compliance with a ruling made by the Italian Competition Authority
(ICA) on 20 December 2006.
Intesa Sanpaolo has already sold a substantial number of branches
to France's Crédit Agricole (see RBI 582) as well as
dismantled the two banks' asset manager CAAM under the merger
conditions imposed by the ICA.
.
Results
Standard Chartered enjoys its best year ever

UK-headquartered but Asia-focused Standard Chartered has posted
record pre-tax profits of $4.04 billion for 2007, up 27 percent
compared with 2006. The bank's retail arm delivered a 25 percent
increase in pre-tax profit for the year to $1.67 billion.
The group's biggest single business, consumer banking in Hong Kong,
delivered a 22 percent increase in profits and a 17 percent
increase in income, the first time in six years it has achieved
double-digit income growth.Including the bank's wholesale banking
arm in Hong Kong, the region contributed profits up 34 percent to
just under $1.2 billion, more than the entire group did in
2001.
The bank's Indian retail arm provided another highlight, breaking
through $1 billion in income for the first time, growing 60 percent
to $1.3 billion, with profits up 71 percent to $690 million.
"Standard Chartered has never been in better shape. 2007 was a
great year," said the bank's chief executive, Peter Sands.
Results
Healthy gains for Nordic banks

The main Nordic banking groups have reported strong figures for
2007. Most major players are optimistic for 2008, in part due to
expectations that the region's strong economic growth will
continue. Danske Bank, Denmark's biggest financial group, reported
a net profit of DKK14.9 billion ($3 billion), up 10 percent
year-on-year. The figure represents a 3 percent fall in pro forma
figures, which the group said was in line with estimates. Income
rose by 5 percent to DKK45 billion. The successful integration of
Finland's Sampo Bank and the expansion of international activities
has led the bank to target a 22 percent rise in income to DKK55
billion by 2012.
Norway's biggest financial services group, DnB NOR, also said it is
looking to expand internationally in 2008. The bank posted a
pre-tax operating profit before write downs of NOK15.1 billion
($2.9 billion), a 7.7 percent increase on 2006. Income increased by
10.9 percent to NOK31.6 billion. SEB, the third-biggest
Scandinavian bank by assets, reported a SEK990 million ($160
million) loss on fixed-income holdings in the fourth quarter though
the bank's 2007 operating result nonetheless rose by 9 percent to
SEK17 billion.
Operating profit at Swedbank, Sweden's fourth-largest bank by
market value, also rose by 9 percent to SEK15.6 billion on the back
of what the bank said was record profit in the increasingly
lucrative Baltic region. Nordea, the biggest pan-Nordic bank by
market value, reported a risk-adjusted full-year profit of €2.4
billion, an increase of 15 percent. Income rose by 8 percent to
€7.9 billion.
Mergers and Acquisitions
Hang Seng expands mainland franchise

Hong Kong-based Hang Seng Bank, 61 percent owned by HSBC, is buying
20 percent of the enlarged share capital of Yantai City Commercial
Bank in mainland China for a total consideration of CNY800 million
($103 million). Hang Seng will become the largest shareholder of
Yantai City Bank, which serves the rapidly developing Bohai
Economic Rim region. Following the deal, Hang Seng's total
investment in mainland China will increase to CNY7.3 billion.
Raymond Or, vice-chairman and CEO of Hang Seng, said: "The Bohai
area will join the Pearl River and Yangtze River Deltas as a key
business region for Hang Seng."
HSBC is developing a sizeable exposure to China. It has stakes in
Bank of Communications and insurer Ping An along with its own, HSBC
branded retail business. HSBC Bank (China) now has 54 service
outlets in 16 cities across the mainland.
Payments
Citi, Suncorp agree Australian card tie-up

Citi is to add around 100,000 cards to its Australian customer
portfolio after it secured a deal to acquire Suncorp's A$225
million ($206 million) credit card business. Suncorp, Australia's
sixth-largest banking group with A$84.9 billion in assets under
management in Australia and New Zealand as of March 2007, will earn
revenue from credit card commissions and give its customers access
to Citi's global rewards scheme. The move comes as part of Citi's
continued efforts to establish itself in the Australian credit card
market. The US group has already signed similar agreements with
Credit Union Services (Australia) and the Bank of Queensland.
The cards will continue to be branded as Suncorp products but Citi
will be responsible for issuance, operational and credit risk and
technology platforms. "Citibank's growth in the credit card space
is the result of market-leading credit card technology platforms,
leading edge products and marketing capabilities," said Roy Gori,
Citi's director of cards.
Payments
FSA card comparison site to launch this year

The UK's financial regulator, the Financial Services Authority, has
announced plans to set up a credit card comparison website
following recommendations made by the UK government department, the
Office of Fair Trading (OFT), which concluded that 70 percent of UK
consumers do not shop around for appropriate card deals.Work on
creating the website is now ongoing, with a view to a site launch
in the second quarter of 2008. The service will aim to provide a
detailed comparison of credit costs as well as feature value-added
items such as order of payments rather than the straightforward
comparison of APRs typically found on other comparison sites.
OFT spokesperson Corinne Gladstone told RBI that
suggestions by leading UK price comparison website
Moneysupermarket.com that the service could be seen as
anti-competitive are misplaced. "Instead of looking at APRs [the
site] will look at the way you use your credit card – do you pay it
off in one, do you want to use cash on it, that kind of thing –
it's a slightly different option. We think there should be lots of
facilities available for people who want to compare credit
cards."
Results
Profit at Philippines's Metrobank up 28%

Metrobank, the largest banking group in the Philippines by assets,
has said that its consolidated net income rose by 27.5 percent to
PHP7.04 billion ($172 million) in 2007, citing lower interest costs
and a push to promote low-cost deposits as reasons for the strong
performance.
Net interest income rose by 12.29 percent to PHP21.45 million, with
consolidated net loans and receivables up 5.17 percent to PHP303.3
billion. Consolidated total assets rose by 10.19 percent to
PHP706.9 billion.
Higher trading and securities gains in addition to an improvement
in fee-based income helped boost non-interest income by 11.7
percent to PHP17.04 billion, the bank said. "Recent improvements in
our branches, especially in customer service and operations, have
also helped us sustain our growth," added Metrobank's president,
Arthur Ty.
Results
Fidelity's assets under management hit $2tr

Leading US brokerage firm Fidelity Investments has revealed that
its total brokerage client assets under management (AuM) reached
$1.99 trillion in the fourth quarter of 2007, a year-on-year
increase of 17 percent, driven by strong growth across Fidelity's
three brokerage units – Fidelity Retail Brokerage, Fidelity
Institutional Wealth Services and National Financial.
The firm's retail brokerage unit saw a 7 percent increase in net
new client assets in 2007, attracting $70 billion in new business.
Net new client assets, including sales of Fidelity and non-Fidelity
mutual funds and individual securities, grew by 32 percent to $58.5
billion in the fourth quarter, with total client accounts rising by
5 percent to 18 million over the same period.
Last November Fidelity began to allow visitors to its website to
test out common trading strategies against historical data, a
feature it says is an industry first.
M-Banking
Telecom Italia to introduce m-payments

The gradual global roll out of mobile banking applications has
taken another step forward following Telecom Italia's announcement
of its intentions to enter the mobile payments sector.Telecom
Italia told RBI that it is in discussions with a number of
Italian banks over the introduction of technology that would allow
customers to manage their accounts, make purchases and authorise
payments from their accounts using mobile phones.
Telecom Italia intends to enable customers to store a digital
version of their credit card on a mobile phone SIM card. Customers
will then be able to send a text message to a protected number in
order to conduct banking activities.
The telecommunications giant will initially collaborate with
transportation authorities such as Rome's ATAC before focusing on
mobile banking later in 2008, with the ultimate aim of implementing
a contactless mobile payment system using near field communication
technology.
Results
Strong BEA results pave way for China
expansion

The Bank of East Asia (BEA), the largest independent local bank in
Hong Kong, has reported that its 2007 profit after tax rose by 21.1
percent year-on-year to HK$4.2 billion ($541 million) on the back
of strong market positions in both Hong Kong and mainland China.
Total consolidated assets amounted to HKD394 billion as of 31
January, a rise of 33.9 percent, or HKD99.8 billion, on the
previous year. Total deposits rose by 36.9 percent to HKD296.4
billion, while total loan balances rose by 31.3 percent to HKD218.2
billion.
BEA stated that its position on the mainland can be further
strengthened in 2008. BEA's locally incorporated subsidiary, BEA
China, opened 19 new outlets in the country last year, bringing its
total to 51. The bank also plans to expand US branch numbers,
already boosted by the opening of two new outlets in New York in
2007, to 18 by the end of 2008.
Mergers and Acquisitions
Crédit Agricole stake in Bankinter is approved

The Bank of Spain has given its approval for Credit Agricole,
France's largest banking group by assets, to take a significant
stake in Bankinter, the sixth largest Spanish bank with €36 billion
($54 billion) in deposits. The bank, which has 350 branches,
reported net profit of €361.86 million, a 73.56 percent increase
against 2006.
The Bank of Spain's decision will allow Credit Agricole to finalise
the acquisition of 14.66 percent in the bank from Indian investor
Ramchand Bhavnani. This stake is in addition to the 4.75 per cent
bought in the market by Crédit Agricole in recent months (see
RBI 583).
In a statement, the French group said that the transaction was in
line with its stated strategy to strengthen its presence in the
wider European banking market and, in particular, in the dynamic
Spanish market. Credit Agricole added that it now "wishes to
establish an ongoing, long-term dialogue with the management of
Bankinter, as well as with other shareholders" to drive the
business forward.
MARKETING NEWS DIGEST
Sports Sponsorship
Pelé to push Santander brand in South America

Spain's Santander has signed up Brazilian football legend Pelé to
spearhead its promotional push within Latin America. The bank's
marketing campaign in the region centres on the Libertadores Cup,
the principal club football tournament in South America – Santander
secured a five-year deal to sponsor the tournament in September
2007, further strengthening its presence on the continent (see
RBI 580). Pelé will promote the newly named Santander
Libertadores Cup, which the bank says is watched by almost 1.5
billion people every year, as well as the Santander brand.
"Football stirs passion in Latin America. We have now managed to
bring together the best football player, the best football
tournament and the best bank," said Santander's senior executive
vice-president of communications, corporate marketing and research,
Juan Manuel Cendoya. According to the bank's own figures, Santander
now operates the largest non-state banking franchise in Brazil
following the integration of ABN AMRO's Banco Real into its Banespa
subsidiary.
Strategy
Finland's OKO Bank rebrands after
merger

Finland's OKO Bank will be rebranded as Pohjola Bank as of 1 March
following OP Bank Group's takeover of insurer Pohjola Group in 2007
(OP-Pohjola Bank Group is now Finland's largest services
group).
"The name changes will bring all the companies under a common,
well-known brand. The Pohjola name will also create a more unified
external and internal corporate culture", said Mikael Silvennoinen,
CEO of the new Pohjola Bank.
OKO Bank subsidiaries will also undergo name changes on 1 March –
OKO Venture Capital will become Pohjola Capital Partners, for
instance. The website for the Pohjola Bank Group will change to
http://www.pohjola.fi/, OKO
said in a statement.
The names of the 229 member co-operative banks of the OP-Pohjola
Group will not change.
Marketing Campaign
Wachovia Way2Save campaign to tour US

Wachovia, the fourth-largest US banking group, is to give away more
than $190,000 in prize money as part of a high-profile marketing
push across the US to promote its new Way2Save savings
programme.
Way2Save deposit accounts are credited with $1 from a customer's
own checking account every time they perform an everyday banking
activity with Wachovia such as paying bills online or making
purchases with a checking card. The bank will also give customers a
5 percent bonus on their savings after the first year, and a 2
percent bonus in years two and three (see RBI 585).
The National Way2Save Challenge tour will span 11 cities in the US,
culminating in a grand finale in New York, where the bank will be
giving away $50,000 to one participant in its money machine game,
which involves contestants attempting to grab flying dollars while
inside a glass case.
"Our Challenge tour and our Way2Save programme are both about
helping people see that saving can be fun, easy and automatic and
motivating them to take action and start saving today," said
Wachovia savings director, Kathryn Black.
Card Marketing
Custom cards from Sabadell and Serverside

A collaboration between Spain's Banco Sabadell and UK card design
firm Serverside Group has resulted in the launch of Instantcard, a
customisation service that allows customers to design their own
credit or debit card.
Instantcard will initially be offered through Sabadell Atlantico,
BancoHerrero and Solbank, with a view to expanding the product to
Sabadell's two remaining brands, ActivoBank and Banco Urquijo, in
future.
To promote its offering, Sabadell is sponsoring a Spanish
television show, Tienes Talento, giving away a
personalised Mini Cooper car as well as conducting a multi-channel
campaign that will take in online advertising, outdoor and
in-branch marketing, direct mail and segmented e-mail.
Serverside will also contribute online marketing tools such as the
ability to include a version of the card designer within individual
web pages and blogs.
Affinity Marketing
Citi is new Live Nation credit card
partner

US banking giant Citi has replaced American Express as the official
credit card partner of Live Nation, the world's largest concert
promoter, in a deal that Citi sees as furthering its recently
expanded Private Pass programme.
The agreement will allow Citi's US customers to benefit from
presale tickets, premium seats and exclusive offerings under the
Private Pass scheme. The deal also gives scope for future
partnerships relating to Live Nation's nascent ticketing operation,
and could also see the Citi brand included in the names of selected
venues across the US.
"This partnership with Live Nation further enriches our Private
Pass Programme and allows our customers across the US unrivalled
access to the concerts and live events they want to see most.
Simply put, we believe it will provide Citi customers access to
exclusive perks not found anywhere else," said Vik Atal, chairman
and CEO of Citi Cards.
Marketing Campaign
Lucky number eight for BMO Bank of
Montreal

BMO Bank of Montreal, Canada's fourth-largest bank by assets, has
launched a promotional campaign targeting local Chinese customers
via the use of the number eight.
Playing on the fact that the number is considered lucky within
Chinese culture, the bank has unveiled its 8,888 Ways to Celebrate
the Chinese New Year contest, which runs between 7 February and 7
March and offers the chance to win 8,888 Air Miles rewards for a
return flight to an Asian destination such as Beijing, Hong Kong
and Shanghai.
Customers get free entry into the competition by opening a premium
rate savings account, primary checking account with an Everyday
Banking Plan (EDB) or interest checking account with EDB or through
other banking activities. Customers will also collect Air Miles
rewards when they use the bank's debit card or Mosaik
MasterCard.
In the UK, HSBC is running a marketing campaign also centred around
the number eight and its connection with good fortune in China.
Virtual Marketing
ING cuts back on Second Life marketing

Dutch group ING has said it will cease the majority of its
marketing activities within the popular online virtual reality
world Second Life (SL), a move it says is a result of the five-year
integration between ING's two retail banking brands in the
Netherlands (see RBI 572).
ING has said that it will end its Our Virtual Holland activities in
SL by 1 March. The initiative had intended to create a community of
entrepreneurs and promote the ING brand among users. ING
Asia-Pacific will retain a presence within SL, which the group says
will enable it to make "a quick restart" should the need
arise.
A number of banks have been exploring possibilities within the
virtual community over the past 18 months, with mixed results
(see RBI 586). Wells Fargo transferred its virtual world
operations from SL to rival community Active Worlds, citing control
issues.