Italy's Montepaschi introduces tax paying option at
ATMs…
National Bank of Greece posts healthy profit
rise…
OCBC launches Islamic subsidiary, Sunday branch
opening…
Mashreq and Yes Bank launch Global Indian Banking
service…
Bad mortgage book hits FirstRand
outlook….
STRATEGY
Westpac raises A$2.5 billion via rights issue
How well do you
really

know your competitors?

Access the most comprehensive Company Profiles on the market, powered by GlobalData. Save hours of research. Gain competitive edge.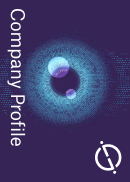 Company Profile – free sample
Thank you!
Your download email will arrive shortly
Not ready to buy yet? Download a free sample
We are confident about the unique quality of our Company Profiles. However, we want you to make the most beneficial decision for your business, so we offer a free sample that you can download by submitting the below form
By GlobalData
Australia's largest bank by market cap, Westpac, has raised
A$2.5 billion ($1.7 billion) in a share issue to institutional
investors, in a successful capital raising exercise.
The lender also recently sold $1.5 billion of three-year 3.25
percent notes backed by the Australian government. The notes were
priced to yield 212.5 basis points more than comparable
Treasuries.
Westpac, which completed the A$14 billion takeover of St George
in November, suffered a 93 percent increase in bad debts in the
last fiscal year. The share sale is expected to boost Westpac's
Tier 1 capital ratio by as much as 157 basis points to 8.32
percent.
The bank said it had decided on the placement because of
problems in equity markets, a decreased demand for Australian
corporate debt, and the general economic malaise.
DISTRIBUTION
Italy's Montepaschi introduces tax paying option at
ATMs
Italy's third-largest financial group, Gruppo Montepaschi, has
introduced an innovative service allowing customers to pay fines
and taxes via the bank's new ATMs. The system, currently only
available for payments to Rome City Council, will mean that
Pagobancomat customers can use ATMs to pay local property taxes and
fines by entering a code from their bills on screen.
Ferdinando Quattrucci, the bank's head for Central Italy and
Sardinia, said: "The new service is part of the Monte dei Paschi di
Siena [MPS] multi-channel development strategy which aims to
introduce new ATM functions to customers and non-customers alike,
for various types of payments, further reinforcing our presence and
creating added value for customers."
The service is currently available at 200 MPS and Banca Toscana
ATMs in Lazio. By the end of the year the service will be offered
at all 2,240 microchip technology-enabled machines nationwide. The
remaining MPS and Banca Toscana ATMs will offer the service in
2009, following a system upgrade.
RESULTS
National Bank of Greece posts healthy profit rise
National Bank of Greece (NBG), the country's largest lender by
assets, has announced nine month profits of €1.23 billion ($1.63
billion), up 7 percent year-on-year. NBG has recorded a steady
profit of €400 million for the last three quarters, with a third
quarter 13 percent contraction in Greece offset by 11 percent and
12 percent growth in south east Europe and Turkey,
respectively.
Total group lending for the third quarter increased 26 percent
year-on-year to €65.8 billion, while deposits increased 17 percent
to €67.2 billion.
The bank said it intends to participate in a €28 billion bailout
plan unveiled by the Greek government in October, although NBG's
chairman and CEO, Takis Arapoglou, said of the recent results: "Our
conservative lending practices and strict cost control culture are
proving to be another significant advantage in view of the
continuing slowdown in economic activity."
STRATEGY
Santander €7.2bn share issue fully subscribed
Santander, Spain's biggest banking group, reported that its
recent €7.2 billion rights issue was fully subscribed, with the
majority purchased by existing shareholders.
Shareholders of the bank took up 98.97 percent of the rights,
with the remainder of the offer 30 times oversubscribed; 33 percent
of the existing rights were taken by retail investors, while the
remaining portion was subscribed by institutional investors.
The issue was launched in an attempt to shore up the bank's
capital base, aimed specifically at reinforcing its core Tier 1
capital to 7 percent from a previous target of 6 percent.
It is expected that other Spanish banks – BBVA, Bankinter and
Banco Sabadell will follow Santander's lead, moving to a new
capital base benchmark of at least 7 percent.
STRATEGY
Sumitomo Mitsui increases fundraising by a third
Japan's third-largest bank, Sumitomo Mitsui, is to increase its
capital fundraising to ¥538 billion ($5.8 billion) from the ¥400
billion ($4.34 billion) that was expected by the markets.
The Tokyo-based bank plans to sell more than ¥500 billion of
preferred securities this month, with up to ¥200 billion extra
being sold early next year. The increase is down to soaring loan
demand from corporate institutions hit hard by the economic
crisis.
Japanese banks are raising more than a combined $30 billion to
shore up capital that has been hit by large stock losses and a
worsening crisis increasing defaults on loans.
According to data published by the Bank of Japan, bank lending
grew 3.2 percent year-on-year in November, the fastest growth on
record.
STRATEGY
Second bailout for SunTrust Banks
SunTrust Banks, the eighth-largest US banking group, is to
receive a further $1.4 billion from the US Treasury, under its
Temporary Liquidity Guarantee Program after a new round of capital
raising.
This comes shortly after the Atlanta-based bank's last attempt
to bolster its balance sheet with $3.5 billion from the federal
government. The $4.9 billion total SunTrust will receive represents
the full 3 percent of its risk-weighted assets for which it was
eligible.
James Wells, SunTrust's chairman and CEO, said in a statement:
"Given the increasingly uncertain economic outlook, we have
concluded that further augmenting our capital at this point is a
prudent step, especially if the current recession proves to be
longer and more severe than previously expected."
SunTrust's profit dipped 26 percent in the third quarter,
recording a net income of $307.3 million compared with net income
of $412.6 million in the same quarter last year.
PAYMENTS
US credit cards limits cut
US credit card companies are cutting credit lines, closing
accounts and raising interest rates in the hope of reducing credit
card defaults by customers, according to Meredith Whitney, a
prominent US analyst with investment bank Oppenheimer.
The industry may cut credit by more than $2 trillion over the
next 18 months which will inevitably lead to a cut in consumer
spending at a time when it is needed the most, she added.
Whitney warned in a recent note to clients that new accounting
rules will force lenders to record outstanding credit-card loans on
their balance sheets, which will prompt them to cut access to
credit lines even more.
"The severe consequence of this cannot be overstated," she said.
"While just over 70 percent of US households have credit cards,
over 90 percent of those households revolve credit at some point
during the year, or in other words use credit card lines as a cash
management vehicle. Pulling credit at a time when job losses are
increasing by over 50 percent year-on-year in most key states is a
dangerous and unprecedented combination."
PAYMENTS
Vodafone, Western Union partner for mobile transfers
Vodafone, the world's largest mobile telecoms company, and
Western Union, the largest remittance player, are to work together
on Vodafone's established cross-border Mobile Money Transfer (MMT)
person-to-person payment service between the UK and Kenya. The
service enables customers to send cross-border remittances from
select locations directly to Safaricom mobile subscribers in Kenya
in minutes.
The initiative uses Western Union's trusted global 'hub' for
processing cross-border remittances. It builds on the success of
M-PESA, a mobile money transfer service in Kenya offered by
Vodafone and sister company Safaricom, which has attracted over 4
million customers since its launch in March 2007.
Consumers can send funds to any Safaricom mobile subscriber in
Kenya in a matter of minutes; receivers can use their funds in a
variety of ways, including visiting one of 4,000 M-PESA agents in
Kenya to withdraw their cash, or forwarding it on to another mobile
phone in Kenya.
"These three companies are changing the way money moves around
the globe," said Matt Dill, senior vice-president, Western Union
Digital Ventures.
MARKETING
Citi links with Amazon to beef up ThankYou rewards
programme
Citi's ThankYou rewards programme has been substantially
expanded. Members will now be able to redeem ThankYou Points for
products fulfilled through Amazon.com, the world's largest online
retailer.
Over the years, the ThankYou programme has grown to 13 million
members and has added other sponsors such as broker Citi Smith
Barney and travel site Expedia. Members can also earn points by
shopping through ThankYou Network's Online Shopping Mall at
thankyou.com, which features more than 300 brand-name online and
in-store retailers.
Citi claims ThankYou is the only programme that crosses most
banking products and spending behaviour – whether by using a
participating Citi credit card, banking with Citi or using a
Citibank debit card. The bank told RBI last year that
customers enrolled in the ThankYou scheme use more products and
services, create more revenue and switch to other providers at a
much lower rate than customers who are not enrolled. The bank
calculated that the attrition rate of customers enrolled in
ThankYou is one-fifth that of customers who elect not to join the
scheme.
In addition, said Citi, customers enrolled in ThankYou own 20
percent more products and services and use their debit cards
substantially more than those who are not.
PARTNERSHIP
Mashreq and Yes Bank launch Global Indian Banking
service
Dubai-based Mashreq Bank has set up an alliance with India's Yes
Bank to launch Global Indian Banking (GIB) Services across the
United Arab Emirates (UAE) with its signature Yes First Wealth
Management Program. The partnership will allow wealthy Mashreq Gold
customers in the UAE to open a range of services including GIB Non
Resident Ordinary Rupee savings accounts.
Yes Bank will also provide Mashreq Gold customers a banking
service through Yes First, its Premier Wealth Management programme
in the UAE and India through its 107 branches.
Mashreq's head of retail banking, Douglas Beckett, said:
"Through this alliance, we are offering a more convenient package
to customers who wish to continue banking in their home country
without the complications associated with banking from abroad. We
are committed to continual improvement in all aspects of our
business and with this new partnership we will be able to further
reinforce product offer, service and delivery."
STRATEGY
Deutsche Bank ups Tier 1 capital in India
India remains a market with good opportunities, according to
Deutsche Bank. Germany's largest bank has increased its Tier 1
capital in India by INR3.25 billion ($65 million) to fund the
bank's growth. The infusion will take Deutsche group's total
capital in India to over INR60 billion, making it among the most
highly capitalised foreign banks in India, according to Deutsche
itself. The increase is the fourth in the last three years, with
two tranches totalling INR20 billion in fiscal 2007-2008 and INR5
billion in 2006-2007.
Gunit Chadha, Deutsche's CEO in India, said: "The current
capital infusion further underscores India's significance in
Deutsche Bank's global strategy. We have tremendous confidence in
India and this fresh capital will allow us to offer greater local
balance sheet financing for our corporate, institutional and retail
clients."
Deustche Bank's business in India has grown significantly, adds
the bank, with profit after tax in 2007-2008 of INR3.8 billion, an
increase of 77 percent as against INR2.2 billion in fiscal
2006-2007. The bank rolled out retail banking in India in 2005, and
added a credit card programme in 2006.
STRATEGY
Metrobank focuses on distribution
Metropolitan Bank & Trust Company (Metrobank), the largest
banking group in the Philippines, says investment in its
distributions channels has helped it grow business in 2008. By the
end of the year, Metrobank will have a total of 552 domestic
branches while its ATM network will have grown to more than 800
ATMs.
Fabian Dee, Metrobank executive vice-president and national
branch banking sector head, said the bank remains optimistic about
deposit growth.
"Our branch network continues to [deliver] exemplary performance
in generating low-cost deposits, consumer loans, and cross-sales of
Metrobank subsidiary products," Dee added.
Deposits rose 8 percent in the third quarter to PHP541.4 billion
($11.2 billion). At the end of September, Metrobank reported
consolidated net income for the first nine months of the year at
PHP3.6 billion, 32.4 percent down on the PHP5.3 billion earned in
the previous year.
STRATEGY
Crédit Agricole, HSBC, StanChart, in new environment
pledge
Crédit Agricole, Standard Chartered and HSBC have signed up to
The Climate Principles, a code of best practice designed for the
financial industry and coordinated by The Climate Group.
The Climate Principles will not only guide operational
greenhouse gas emission reduction commitments, but also provide
strategic direction across the full range of financial products and
services including research, asset management, retail banking,
corporate banking, insurance and re-insurance, investment banking
and project finance. It is intended to align with, and build on,
existing initiatives to ensure a consistent and effective approach
to addressing climate change.
Francis Sullivan, HSBC's adviser on the environment and chair of
The Climate Principles, said: "Adopting financial institutions will
incorporate carbon and climate risk into their research activities
and investment decisions, engage with clients to understand climate
risks and opportunities and develop products and services that
support them in managing those risks and exploiting those
opportunities."
MARKETING
Multi-brand UK branch network for Lloyds TSB
Lloyds TSB, the UK's fourth-largest bank by assets, has
announced that its acquisition of UK rival HBOS will see it retain
the latter's Halifax and Bank of Scotland brands for use across
England, Scotland and Wales.
The Halifax brand and retail branch network will remain in
operation across England and Wales alongside the Lloyds TSB brand,
with Bank of Scotland used for all retail and corporate business in
Scotland.
The combined entity, known as the Lloyds Banking Group, will
have the largest branch network in the UK (up to 3,450 branches),
though no decision has been made regarding the exact "size and
shape" of the network, the bank said. The acquisition is expected
to close in January 2009, though the integration of Lloyds TSB
Scotland's retail and corporate banking businesses with Bank of
Scotland is expected to take two to three years to complete.
STRATEGY
OCBC launches Islamic subsidiary, Sunday branch
opening
Singapore's OCBC has announced the launch of its Malaysian
Islamic subsidiary OCBC Al-Amin Bank, with the bank's first branch
opening in Petaling Jaya at the start of December.
The bank will apply the three tenets of Islamic banking –
Murabahah, Mudharabah and Ijarah – to its range
of products. Mudharabah, the most retail-focused of the three
principles, will see the bank and depositors agree upfront on the
profit distribution ratio for deposit products.
OCBC Al-Amin intends to open four more branches in 2009. OCBC
says Islamic banking now accounts for 16.7 percent of Malaysia's
total banking assets.
• Separately, OCBC said it is to introduce Sunday branch opening
in five further outlets in its domestic Singapore market for its
retail bank, bringing the total number of branches open seven days
a week to 15.
MARKETING
ING Direct in Web 2.0 web campaign
ING Direct has become the latest financial institution to offer
a Web 2.0 savings product, launching its 'We the Savers' microsite
in an attempt to attract US savings deposits. The microsite
encourages savers to sign a 'Declaration of Financial
Independence', in keeping with a media campaign which debuted
during the Thanksgiving period, and allows savers to monitor how
much their home state has saved in comparison to the rest of the
country.
The http://www.wethesavers.com/
website, launched in early October, has attracted almost 10,000
signatures, ING Direct has said.
The ING Direct website also allows declaration 'Signers' to
interact with other savers through the Savers' Forum, download
widgets onto their personal pages and participate in weekly savers'
polls. Savers can even receive a free 'I Save' bumper sticker after
they sign the declaration.
RESULTS
Bad mortgage book hits FirstRand outlook
South Africa's FirstRand has announced that "significant
increases in bad debts" on its mortgage book, coupled with losses
within its investment banking business, will lead to sharply lower
earnings for the first six months of financial 2008-2009.
The update, four weeks before the end of the first half of
FirstRand's financial year, also stated that residential mortgage
impairments in its HomeLoans division currently stand at 1.48
percent and are expected to rise to 1.6 percent for the year to 30
June 2009. Impairment levels stood at 1.22 percent for the six
months to 30 June 2008.
Nonetheless, the group said the increases in retail lending
impairment levels were advancing "as anticipated". FirstRand
forecast actual earnings per share for the six months to 31
December 2008 would fall by between 25 percent and 33 percent
year-on-year, with an annual drop of between 8 percent and 23
percent seen as materialising for the year to 30 June 2009.
PAYMENTS
GSMA calls for wider NFC compatibility
Trade organisation the GSM Association (GSMA) has attempted to
speed up the rollout of its Pay-Buy-Mobile initiative by calling
for all new mobile devices to be equipped with near-field
communication (NFC) contactless payments functionality from
mid-2009 onwards.
The GSMA says it has launched contactless payment trials across
eight countries via nine mobile operators, with further pilots
planned across 14 countries by 15 mobile operators. Citing customer
feedback as evidence of the trials' success, the GSMA said that
over 90 percent of French trialists found contactless mobile
payment fast, convenient and easy to use. Similar percentages were
reported in countries such as South Korea and Taiwan.
"There is no doubt there is a huge demand for a large variety of
mobile transaction services, of which there is universal interest
in proximity payments," said GSMA's CEO, Rob Conway.
PRODUCTS
Nationwide introduces personalised pricing to personal
loans
Nationwide Building Society, the UK's largest mutual (see
Mutually inclusive), has said it has changed the way its
personal loans are priced by introducing personalised pricing.
In a statement, the society said this new approach will enable
it to offer a more competitive range of loan rates to customers,
while at the same time "maintaining its prudent stance on
affordability and risk. To ensure that Nationwide maintains its
values of openness, honesty and transparency, customers will be
able to receive an individual quotation based on their personal
circumstances".
Nationwide director of consumer finance Jeremy Wood said: "In
the current credit environment it is important that, in pricing
personal loans, we are placing a greater emphasis on risk and
lending appropriately… This change will enable the society to
continue to lend prudently, while at the same time give us the
capacity to offer personal loans to customers at a rate which
reflects their individual circumstances."
MARKETING
UniCredit mortgage freeze campaign
UniCredit has rolled out a payments freeze campaign in its
domestic Italian market that it says could directly affect some
260,000 customers – around 30 percent of the UniCredit Group's
household mortgage portfolio.
The initiative, Insieme 2009, is aimed at families who took out
a mortgage with one of the group's banks – UniCredit Banca in the
north of Italy, UniCredit Banca di Roma in the centre and south,
Banco di Sicilia in the island or UniCredit Banca per la Casa –
over the last few years, and who are unable to make repayments for
a number reasons (such as job loss, divorce or death). The
initiative is intended for lower income families (up to €25,000
[$32,000]).
UniCredit's group deputy CEO, Roberto Nicastro, said: "In Italy
around three million households are paying a mortgage on their
homes. Lower income families account for around a million of these,
and some of them urgently need a helping hand."
Insieme 2009 follows on from other UniCredit Group initiatives
to help families struggling to pay mortgages: over 40,000 loans
have been renegotiated, and 390,000 customers have received letters
offering reductions in repayments under an agreement put in place
by the Italian Banking Association and the Economy and Finance
Ministry.