HSBC ups insurance push with Allianz
deal…
SocGen looks to China for banking
expansion…
CIBC launches first free student
banking…
Banamex introduces social
banking…
ICICI targets India's growing
affluent sector…
PRODUCTS
Barclays makes first move in charges debate
Reacting to the ongoing investigation into UK bank charges by
the country's Office of Fair Trading, (see RBI 591),
Barclays has announced that it is to replace its unauthorised
overdraft system with a new current account structure termed
Personal Reserve, offering customers what it terms a 'safety net',
a move the bank says differentiates it from its rivals.
The overhaul coincided with the launch on 2 June of two new
current account products: a packaged account and an
interest-bearing current account.
The Personal Reserve system will launch on 18 August and, for a
one off payment of £22 ($43), will allow relevant customers
unlimited access to a buffer zone for five working days, after
which time all unauthorised transactions will cost £8 a piece, up
to a maximum of five a day.
Barclays currently charges £35 plus 27.5 percent interest for
unauthorised transactions. The bank estimates that the average
Personal Reserve limit will be £250, with individual limits being
communicated to customers in June and July.
How well do you
really

know your competitors?

Access the most comprehensive Company Profiles on the market, powered by GlobalData. Save hours of research. Gain competitive edge.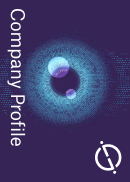 Company Profile – free sample
Thank you!
Your download email will arrive shortly
Not ready to buy yet? Download a free sample
We are confident about the unique quality of our Company Profiles. However, we want you to make the most beneficial decision for your business, so we offer a free sample that you can download by submitting the below form
By GlobalData
STRATEGY
HSBC ups insurance push with Allianz deal
In the latest in a string of deals in the insurance sector, HSBC
has now teamed up with Europe's largest insurer Allianz, with the
partnership set to focus on the property and casualty insurance
business across Europe, the Middle East and Asia-Pacific.
Announcing the tie-up at the insurer's AGM on 21 May, Allianz
CEO Michael Diekmann said he was confident that a "very exciting
global business relationship" would emerge from the deal. For HSBC,
the move represents a further development of its efforts to boost
the contribution made by insurance to group profits. Insurance
accounted for 13 percent of the group's profit in 2007, a figure
the bank aims to raise to 20 percent within five years.
According to HSBC, it is now the 13th largest insurer in the
world and has 30 million customers. Recent acquisitions have
focused on growth markets in Asia, which contributed 39 percent of
pre-tax profit for the insurance business in 2007.
HSBC has a 10 percent stake in Vietnam Insurance, the nation's
leading insurer, and purchased 50 percent less one share of South
Korean insurer Hana Life, now known as Hana HSBC Life Insurance,
for KRW53 billion ($58 million) in November 2007.
STRATEGY
SocGen looks to China for banking expansion
Société Générale, France's second largest bank by market
capitalisation, is in talks with potential partners in China
regarding an expansion of the group's retail banking activities,
according to the firm's chief executive for China, Jackson
Cheung.
The bank, already planning to open a locally incorporated branch
in the country in the fourth quarter of 2008, is also looking at
possible moves in the Chinese insurance sector, such as a joint
venture or stake acquisition, Cheung told news agency Dow
Jones.
SocGen has previously been frustrated by attempts to move into
the lucrative Chinese market, having lost out to Citi in an attempt
to take control of Guangdong Development Bank in 2006.
MERGERS AND ACQUISITIONS
US private equity group takes stake in UK's B&B
Stricken UK buy-to-let mortgage specialist Bradford &
Bingley (B&B) has said that private equity group Texas Pacific
Group (TPG) is to acquire a 23 percent stake in the UK's
once-eighth-largest bank for £179 million.
The troubled lender also announced a repricing of its
forthcoming rights issue as well as issuing a profits warning due
to rising mortgage arrears and lower net interest income.
B&B now hopes to raise £258 million from the controversial
rights issue, having advised the market in April that it had no
need to raise additional capital.
B&B also revealed that under-fire chief executive Steven
Crawshaw has left the company due to ill health.
PRODUCTS
CIBC launches first free student banking
Canadian Imperial Bank of Commerce (CIBC) has unveiled a
fee-free current account for students in what the bank says is a
first for the Canadian student market. The CIBC Advantage for
Students offer, which also eliminates transaction fees for
students, launched on 1 June 2008.
"Students already have enough expenses to deal with, and with
CIBC's new student offer, everyday banking doesn't need to be one
of them," said Colette Delaney, senior vice president of GICs,
deposits and payments at CIBC.
STRATEGY
Countrywide executives sidelined as BofA rejigs
Bank of America (BofA) has revised its management structure in
anticipation of its $4 billion acquisition of mortgage lender
Countrywide Financial, with no role provided for Countrywide's
president and chief operating officer, David Sambol.
BofA, which announced on 11 January that it had agreed to
purchase Countrywide for $4 billion, said on 31 January that Sambol
would head up the group's combined consumer mortgage business
following the completion of the takeover.
However, BofA has now said that Sambol is to retire and the
division will be overseen by Barbara Desoer, Liam McGee and Bruce
Hammonds, responsible for the mortgage, consumer banking and credit
card lending segments, respectively.
Remaining bullish, BofA chairman and CEO Ken Lewis affirmed that
"we have the best opportunity in banking to grow those businesses
based on our advantages of scale, convenience, financial strength
and innovation. We also have the most recognised financial brand in
retail banking."
MERGERS AND ACQUISITIONS
China Merchants beats ANZ to Wing Lung
China Merchants Bank (CMB), the country's fifth-largest bank,
has won the battle to acquire a 53 percent stake in Hong Kong's
Wing Lung Bank, a CNY17.2 billion ($2.48 billion) deal which
represents CMB's first acquisition outside the Chinese mainland.CMB
will also make an offer for the remaining shares, valuing the
family-owned Wing Lung at around $4.7 billion – equivalent to
around 3.1 times Wing Lung's end-first-quarter 2008 book value –
having reportedly beaten off competition from Industrial and
Commercial Bank of China (ICBC) and Australia's ANZ.
Acquiring Wing Lung, which has a 35 strong branch network and
assets of around $12 billion, will help CMB catch up with Bank of
China and ICBC in Hong Kong, which currently have around 280 and 40
branches in the city, respectively, and reflects CMB's ambitions to
expand internationally.
On 30 April, Wing Lung reported a first quarter loss of HK$82.5
million ($10.57 million) compared with a net profit of HK$376.2
million a year earlier.
ANZ had sought to snap up Wing Lung to further its push into
Asia. But asked about his bank's failure to acquire Wing Lung, CEO
Mike Smith said he was of the view that CMB had overpaid for the
bank. "Why would you pay three times book for an institution like
that?"
Speculation is now likely to turn to other potential takeover
targets in Hong Kong, including Wing Hang Bank, Chong Hing Bank and
Dah Sing Bank.
MERGERS AND ACQUISITIONS
MetLife Bank completes acquisition of EverBank Reserve
Mortgage
MetLife Bank, the retail banking unit of the US's largest
insurance group MetLife, has continued to expand its business with
the completed acquisition of EverBank Reverse Mortgage. EverBank
Reverse Mortgage will be a wholly-owned subsidiary of MetLife Bank.
Terms of the agreement, which was announced initially on 3 April,
were not disclosed.
"With this acquisition, MetLife Bank now has a greatly expanded
team of trained reverse mortgage specialists as well as
industry-leading technology to support this business," said Donna
DeMaio, president of MetLife Bank.
In a separate deal on 4 June MetLife Bank said it would acquire
the residential mortgage business from First Horizon National
subsidiary First Tennessee Bank, a deal that includes about $20
billion in first-lien mortgage loans.
MARKETING
RBS wins Citizens US branding case
Royal Bank of Scotland (RBS) took a step towards renaming its
122 Charter One branches in Michigan following a High Court
ruling.
Locally-based Citizens Republic Bancorp made a request for a
permanent injunction against the name change – to RBS Citizens Bank
– because of a name clash. US District Judge Arthur Tarnow rejected
the injunction in early May, and now RBS wants to make the change
to leverage both its RBS and Citizens Financial Group (RBS's US
subsidiary) brands.
The situation is further complicated by a recent separate
request by Citizens Republic for an injunction on another bank,
Citizens First Bancorp, which also wanted to use 'Citizens' in the
same state. Citizens First Bancorp, also based in Michigan, bought
Metrobank, which had four branches based in Oakland, in 2004. In
this case, Citizens Republic was successful in obtaining the
injunction, although the decision is being appealed.
The injunction against RBS was not granted because the judge
said using RBS prior to the word Citizens would reduce confusion.
Evidence of actual confusion was needed for any injunction to be
granted, he added.
MERGERS AND ACQUISITIONS
BofA increases China Construction Bank stake
Bank of America (BofA), the US's second-largest bank by assets,
has exercised an option to increase its stake in China Construction
Bank (CCB), China's second-largest bank.
Once the deal is concluded, BofA will hold 10.75 percent of the
Chinese lender's shares, up from the current level of 8.2 percent.
The shares cannot be sold until 29 August 2011 without the prior
consent of CCB, although BofA could buy more. The increased stake
will cost HK$14.52 billion ($1.86 billion), a 64 percent discount
to the current market price of CCB's shares.
Under the terms of its original investment in CCB in June 2005,
BofA had the option to increase its stake up to 19.9 percent over a
five-year period.
As part of the deal, the US bank introduced a knowledge-sharing
exercise which involved rotating 50 staff through CCB's branches to
advise on strategic issues like risk management and corporate
governance.
CORPORATE SOCIAL RESPONSIBILITY
Banamex introduces social banking
Banamex, Citi's Mexican banking franchise, has created Fondo
Acción, a new business which will focus on lending to – and helping
develop – rural businesses.
The new social banking institution, which the bank claims is
without precedent in the traditional banking sector, will loan
funds to small and medium size agricultural businesses which
contribute to employment and opportunities in rural areas. It will
also lend to urban projects which integrate organised rural groups
and provide them with employment.
Enrique Zorrilla, Banamex's director general, said: "Fondo
Acción Banamex places us one step ahead in meeting our commitment
with the less favoured sectors of society."
Banamex is the biggest retail bank in Mexico in capital and
profit. It has 1,615 branches and 6,695 ATMs.
MARKETING
United Bank for Africa in English soccer deal
United Bank for Africa (UBA), West Africa's largest banking
group, has teamed up with leading English Premier League soccer
team Arsenal to issue co-branded credit and debit cards.
The strategic partnership deal, Arsenal's first in Africa,
supports United Bank's attempts to increase the use of electronic
banking products in its core African markets of Nigeria, Ghana,
Uganda, Cameroon and the Cayman Islands.
The bank is also committed to grass roots football in the
continent and the deal includes an agreement between the two
parties to renovate pitches across West Africa.
UBA is the product of a 2005 merger between the old UBA and
Standard Trust Bank, Nigeria's third and fifth-largest banking
groups, respectively.
MARKETING
ICICI targets India's growing affluent sector
India's ICICI has launched a new card aimed at the growing
affluent sector of the Indian consumer market, the Platinum
Identity card. The new offering comes with privileges such as an
accelerated rewards programme for international purchases, and is
an upgrade from the bank's previous travel and lifestyle product,
the ICICI Bank Platinum credit card. It brings together shopping,
travel and golfing benefits which are available at outlets across
the world.
Sachin Khandelwal, head of the bank's cards product group, said:
"This card is launched keeping in mind the fact that our customers
have matured and demand more exclusive offers. We will offer our
customers value and privileges that are the best in the
industry."
India is the second-fastest growing cards market in the
Asia-Pacific region, with an annual growth rate of more than 30
percent. It is predicted by the Indian Banks' Association that the
financial cards market will increase threefold within the next five
years.
PRODUCTS
Wells Fargo says record number of US consumers opening HSA
products
Wells Fargo has reported that Health Savings Accounts (HSAs)
deposits have increased 41 percent in year to date, totaling more
than a quarter-billion dollars for the first time. The bank's
Health Benefit Services reported that more than 150,000 account
holders – many of whom took advantage of higher 2007 contribution
limits before the 15 April deadline – now hold $264 million in HSA
deposits.
"Tax law changes helped consumers understand contribution limits
and really drove these large deposit increases," said Jose Becquer,
head of Wells Fargo Health Benefit Services.
HSAs, created as part of the Medicare Prescription Drug,
Improvement and Modernization Act of 2003, were set up to help
consumers manage health care spending and save for future medical
expenses. Accounts are open to US citizens who are enrolled in a
high deductible health plan, either individually or through
employers.