O2 links up with Royal Bank of
Scotland…
Online product sales on the up,
says Ireland's AIB…
Israeli banks braced
for global downturn…
Retail
strength fuels National Bank of
Greece…
Spain's soccer managers
promote La Liga BBVA….
PAYMENTS
O2 links up with Royal Bank of Scotland
UK mobile phone operator O2 has started work with Royal Bank of
Scotland (RBS) on expanding its m-payments scheme into debit
transactions after its recently completed credit trial with
Barclaycard.
Claire Maslen, O2's m-payments head, told RBI the
telecoms business was looking to continue working with Barclaycard
but was also in talks with RBS and another UK retail bank she did
not want to name. The news comes after O2 announced the results of
its m-payments trial with Barclaycard. There was strong support
from consumers on using phones to pay for travel on London's
tap-and-go prepaid Oyster public transport system, with 78 percent
saying they wanted contactless services on their mobile phones.
But in the payments part of the trial – which involved swiping
phones across contactless readers in shops to make payments – only
41 percent of participants said m-payments were faster than paying
with cash. And just 47 percent said the availability of contactless
payment functionality would influence their choice of mobile
phone.
There was optimism about the viability of the product in the
longer term: two thirds of trialists said they would be interested
in m-payment functionality on their phone in the future. Maslen
said the results would have been better had there been more
widespread merchant acceptance of the scheme.
How well do you
really

know your competitors?

Access the most comprehensive Company Profiles on the market, powered by GlobalData. Save hours of research. Gain competitive edge.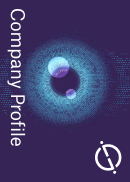 Company Profile – free sample
Thank you!
Your download email will arrive shortly
Not ready to buy yet? Download a free sample
We are confident about the unique quality of our Company Profiles. However, we want you to make the most beneficial decision for your business, so we offer a free sample that you can download by submitting the below form
By GlobalData
PAYMENTS
Crédit Agricole's retail
bank shines amid gloom
Crédit Agricole, France's largest banking group, suffered
terrible investment losses over the first half of 2008 – but
managed to turn in relatively good retail banking results.
The bank generated first half operating income of €183 million
($255 million), down from €3.36 billion on the same period last
year, hit by a €1.33 billion loss in its corporate and investment
banking unit. But its retail banking performance was relatively
solid. Combined income for its retail businesses grew by 6.5
percent year-on-year, while pre-tax income was up 0.9 percent.
A bank spokesman said: "Against a background of serious
financial crises in the first half, Crédit Agricole's traditional
business lines – French and international retail banking – turned
in a performance which can be seen as among the best in the
market."
Crédit Agricole's French regional banking segment, with 20
million customers, made a first-half after-tax profit of €342
million, down 9.2 percent on the same period last year. LCL, its
separate French retail banking unit 50 percent based in urban
areas, reported increased operating income of 8.2 percent to €549
million. International retail banking registered operating income
growth of 36.6 percent, at €362 million, due primarily to
reorganisation and consolidation, mainly in its Italian
network.
DISTRIBUTION
Online product sales on the up, says Ireland's
AIB
Allied Irish Banks (AIB) reported a 25 percent increase in the
usage of its online banking service for the month of July, with
over 5 million customer log-ins, averaging 170,000 per day.
The bank also said it saw a trend developing for the purchase of
retail banking products online, according to Sean Jevens, head of
eChannel development at the bank. Sales so far in 2008 have already
reached the total number of sales in the whole of 2007, spurred by
the bank's Click Visa credit card product and its Online Notice
Deposit 7 Account.
Jevens said: "The consistent levels of growth across all aspects
of internet usage and sales are clearly demonstrating a migration
to an electronic economy."
The bank is also reporting year-on-year increases of 20 percent
in its mobile top-up service, 28 percent in domestic transfers to
friends and family, and a 40 percent increase in international
payments. The strong increase in online payments mirrored a
drop-off in the level of personal cheques being written.
RESULTS
Israeli banks braced for global downturn
Bank Hapoalim and Leumi Group, Israel's two largest banking
groups, reported first half profits were down substantially because
of a slowdown in the Israeli economy and the crisis in financial
markets.
Bank Hapoalim, hit by losses incurred from the mortgage backed
securities crunch, reported a first half net loss after tax of
NIS973 million ($268 million), compared to a profit of NIS1.6
billion a year earlier.
The bank's total balance sheet was valued at NIS300.9 billion,
70 percent of which were retail loans to consumers. Deposits were
valued at NIS227 billion. Income from its credit card subsidiary
Isracard totalled NIS667 million in the first half, a year-on-year
increase of 11 percent, mainly on increased volumes.
Leumi Group's net profit for the first half was NIS1.36 billion,
a decline of 25.7 percent. That figure included a profit from the
sale of a 20 percent stake in Leumi Card, the bank's credit card
operation, for NIS234 million. Net return on equity during the
first half of 2008 was 14.1 percent on an annual basis, compared
with 21.0 percent in the first half of 2007.
RESULTS
Standard Bank stands firm in difficult market
Standard Bank, the South African group 20 percent owned by
China's ICBC, reported second-half profit before tax of ZAR12.6
billion ($1.5 billion), a 9 percent increase on the same period
last year.
Net interest income was up 40 percent on the back of strong
balance sheet growth, helped by higher interest margins.
Non-interest revenue was up 25 percent, with net fee and commission
revenue up 21 percent. All of the revenue items benefited from
acquisitions. But the bank's personal finance unit registered a 3
percent decline in headline earnings.
In South Africa, consumers are under pressure from rising
inflation, falling asset values and tighter borrowing conditions.
The South African Reserve bank has raised interest rates on ten
occasions since June 2006, taking the prime lending rate 500 basis
points higher to 15.5 percent as at June 2008.
Standard Bank's CEO, Jacko Maree, said: "Including Liberty Life
[the insurance business], headline earnings from South Africa grew
1 percent. Our businesses outside South Africa grew 30 percent,
allowing the group to achieve growth in headline earnings of 15
percent in very difficult trading conditions."
BRANCHES
HSBC unveils state-of-the-art branch in HK
HSBC has opened a new flagship branch in Hong Kong, part of its
HK$300 million ($38.5 million) branch expansion plan for Hong Kong.
The branch uses state-of-the-art technology, including the
electronic capturing of personal data before customers reach
service counters and the use of electronic panel displays to take
customer signatures when performing counter transactions.
Express Banking features 32 self-service banking terminals which
include, for the first time in Hong Kong, new machines for the
printing of gift cheques and dispensing multi-foreign
currencies.
HSBC has also announced plans to expand its automated channels
across the territory, with a capital investment of HK$160 million
and a total operating budget of over HK$1.1 billion for the next
three years.
STRATEGY
Vietnam gives green light to HSBC, Standard Chartered to
set up shop
The State Bank of Vietnam, the country's central bank, has
granted both HSBC and Standard Chartered permission to locally
incorporate in the country, paving the way for the two banks to
become the first foreign financial institutions to open
wholly-owned subsidiaries in Vietnam.
HSBC has said it will headquarter the new entity, HSBC Bank
(Vietnam), in Ho Chi Minh City. Standard Chartered, meanwhile,
intends to open between 20 and 30 new branches in Vietnam over the
next three to four years, and already has offices and branches in
Ho Chi Minh City and Hanoi.
"The granting of a license to incorporate will be a springboard
for the development of our consumer and wholesale banking
businesses in Vietnam," said Standard Chartered's Vietnam CEO,
Ashok Sud.
Both banks also have separate interests in Vietnam via stakes in
domestic banks. Earlier this year, Standard Chartered raised its
stake in Asia Commercial Bank to 15 percent, while HSBC announced
in late August it was raising its stake in Vietnam Technological
and Commercial Joint Stock Bank (Techcombank) from 14.4 percent to
20 percent.

RESULTS
Major business initiative from Maybank following weak
full-year figures
Maybank saw pre-tax profits fall by 6.4 percent to MYR4.09
billion ($1.18 million) in the 12 months to 30 June 2008, the
bank's full-year results reveal. The bank, Malaysia's largest, also
announced its intentions to implement a "group-wide change
initiative" with a view to expansion at home and abroad. The
programme, to be known as Leap 30, will be launched in September
2008 and run until 2015, covering 30 initiatives across key
business sectors including consumer banking.
Maybank saw domestic consumer loans register a growth rate of
8.8 percent in fiscal 2008, up from 2.2 percent the year previous,
with the bank citing strong demand for vehicle financing and credit
cards. The bank added that it had a 14.3 percent share of the
Malaysian mortgage market, with further growth planned via new
products, loyalty programmes and financing of higher-end
properties. Deposits rose by 14.3 percent, or MYR23.4 billion, down
slightly from the 20.1 percent growth seen in 2007.
Maybank's key domestic rival, BCHB Holdings, the second-largest
bank in Malaysia, reported an 11.9 percent year-on-year increase in
consumer loans and a 27.1 percent year-on-year increase in mortgage
lending for the first half of 2008. Net profit was down 7 percent
to MYR1.19 billion for the period.
DISTRIBUTION
Demand for ATMs rises
The latest industry figures on the global ATM market show strong
demand from emerging economies last year. The Asia-Pacific region
remained the largest market and made the biggest contribution to
the growth in the worldwide ATM base in 2007, having added over
50,000 machines; China alone accounted for 40 percent of this
increase.
Overall, the global ATM market continued to grow significantly
in 2007, with more new machines added worldwide during the year
than ever before. This pace of growth is expected to continue for a
number of years, driving the installed base to an estimated 2.5
million by 2013, according to the latest global ATM survey from
London-based research house Retail Banking Research (RBR).
In its report, Global ATM Market and Forecasts to 2013,
RBR states the global ATM installed base expanded by over 130,000
units in 2007. The impressive growth in the number of installations
in several countries in Central and Eastern Europe (CEE) looks set
to continue – the region is forecast to overtake Latin America to
become the fourth largest regional market by 2013.
In total, nearly two million ATMs are likely to be shipped
between 2008 and 2013. But the report from RBR states replacement
machines will grow in importance: by 2013, two-thirds of all
machines shipped worldwide are forecast to be replacements for
existing ATMs.
STRATEGY
Beleaguered GMAC makes ResCap cutbacks
Embattled US mortgage and consumer finance lender GMAC, owned 49
percent by US car manufacturer General Motors and 51 percent by
private equity group Cerberus, has said it is to close all 200 of
its GMAC Mortgage retail offices and cut 5,000 jobs at its
subsidiary Residential Capital as part of an attempt to mitigate
further issues arising from the US housing slump.
Originations made via the Homecomings wholesale broker channel
will also cease, with ResCap chairman and CEO Tom Marano saying the
company had been forced to "respond aggressively [to market
conditions] by further reducing both operating costs and business
risk".
ResCap expects to incur a charge of between $90 and $120 million
in relation to the first 3,000 staff cuts, due at the end of the
month. GMAC made a net loss of $2.5 billion in the second quarter
of 2008, $1.9 billion of which was attributed to ResCap.
RESULTS
Margin tightening hits DBS consumer division
Singapore's DBS, South East Asia's largest bank by assets, has
reported pre-tax profit of S$1.7 billion ($1.1 billion) for H1
2008, a rise of 1 percent year-on-year, with net interest income up
3 percent to S$1.1 billion over the same period.
H1 pre-tax profit within DBS's consumer banking division fell by
38 percent year-on-year, however, to S$405 million. Net interest
income in the division fell in spite of stronger loan and deposit
volumes, a fact DBS attributed to lower deposit margins.
Consumer banking customer loans rose from S$31.1 billion to
S$33.2 billion in the 12 months to 30 June 2008, with a strong Q208
performance attributed to growth in consumer loans in Singapore.
Non-performing loans within the consumer banking division remained
constant at 1 percent.
"Amid turbulence and uncertainty in the global financial
markets, DBS has performed well," said CEO Richard Stanley.
RESULTS
Retail strength fuels National Bank of Greece
National Bank of Greece (NBG) has announced net profit of €835
million ($1.18 billion) for the first half of 2008, a year-on-year
rise of 15 percent, with domestic retail banking performance
particularly healthy.
Domestic retail lending rose by 20 percent to €27.7 billion on
the back of a 17 percent year-on-year increase in mortgage lending
and a 27 percent increase in consumer loans and credit card
balances, the former reaching €17.6 billion and the latter €6.3
billion.
Domestic customer deposits stood at €51.7 billion, with NBG
increasing its share of the Greek savings deposits market by 0.3
percentage points to 32.6 percent. Total customer deposits across
Greece, Turkey and south-east Europe rose by 15 percent
year-on-year to €63.9 billion.
Retail banking operations were the "primary growth driver" in
south-east Europe, the bank said, with retail loans rising by 56
percent to €3.3 billion, taking the bank's market share from 7.5
percent to 8.5 percent. NBG's Turkish subsidiary, Finansbank,
performed equally well, with retail lending rising by 60 percent
year-on-year to €4.3 billion as of June 2008.
ADVERTISING
Spain's soccer managers
promote La Liga BBVA
BBVA has rolled out a series of advertisements featuring the 18
club managers from the country's La Liga football league to
highlight the bank's title sponsorship of Spain's top soccer
competition.
According to BBVA, the aim is to link the values of the managers
with the values of soccer. BBVA said it is the first time in the
history of the Spanish game that managers from La Liga have teamed
up to take part in an ad campaign. UK bank Barclays, sponsors of
England's Premier League, employed similar marketing tactics in
2003 and 2004, with a series of ads featuring the country's leading
club managers.
Earlier this year, BBVA agreed to spend around €60 million ($84
million) to sponsor the Spanish top flight division for the first
time, an upgrade of its existing sponsorship of Spain's second
division, now known as the Liga Adelante.
BRANDING
India's UBI repositions brand to target growth
Union Bank of India (UBI), the country's sixth-largest bank by
assets, has embarked on a major branding and repositioning
exercise.
Designed to flag-up the bank's expanded range of products and
services and highlight its commitment to customer service, the
exercise is part of efforts to tackle the growing competitive
threat from international banks.
UBI's branding initiative follows hot on the heels of similar
makeovers at state-owned rivals Bank of Baroda, which launched a
trendy new corporate logo in 2007, and at Canara Bank, which
unveiled a new brand identity in early 2008 (see RBI
585).
Reports suggest UBI will invest around INR100 million ($2.2
million) promoting the new logo, which was executed by design
consultancy Water. In addition, the bank has set aside around a
further INR750 million in the current financial year for print and
online advertising.
The new logo comprises two letter 'U's in red and blue,
interlocked.
"The colour choice of blue denotes commitment to service and red
reflects the passion the bank brings to its work," said UBI
spokesman Ravi Menon.
In late August, UBI said it was targeting credit growth of 22
percent in the current fiscal year and declared major initiatives
to transform itself into a global bank by 2012. It is aiming to
expand its current Indian branch network of 2,400 units by a
further 500 branches and has also announced plans to open an
initial 10 international branches.
In early September, it unveiled a range of wealth management
services for its high net worth clients and launched a range of
prepaid card products.
PRODUCTS
Regions launches latest 'green' range
Alabama-headquartered Regions Financial has rolled out an
environmentally-themed range of products designed to encourage and
reward savings, all tied in to its corporate colour, green.
Regions LifeGreen Savings account provides up to a $250 annual
savings bonus, based on the account's average monthly balance for
the year; it also offers an automatic monthly transfer from a
linked current account.
The bank's new LifeGreen Checking account, offered in three
versions – standard, senior and student – includes free online
banking and online bill payment. Customers signing up to the
LifeGreen current account will also qualify for reduced rate loans
on energy efficient home improvements and discounted car loans for
hybrid fuel vehicles.
"We have reached a point when personal savings are at all-time
lows," said David Rupp, Regions senior executive vice president,
consumer services. "This is an opportunity that banks and consumers
can address together. If customers take up the challenge of saving
monthly – which we will simplify by automating the process – then
that activity is rewarded through a year-end bonus."
Regions has also employed a green theme with its latest giveaway
– a free, reusable LifeGreen branded grocery bag. The bank
underwent a major rebranding exercise earlier this year, based
around the colour green, with a big push into retail banking
(see RBI 586).
REBRANDING
LendingTree.com rebrands to Tree.com
LendingTree.com, once one of the largest US online lending
exchanges, has been rebranded as Tree.com – one of four
subsidiaries spun off by InterActiveCorp (IAC).
The newly independent company, which includes LendingTree's
flagship mortgage lead-generation and origination lines, opens for
business at a time when the US mortgage lending industry is in
critical decline – and LendingTree itself made a full-year loss of
$536.4 million in 2007.
Doug Lebda, Tree.com's chairman and chief executive, said he
plans to diversify the business's student lending and insurance
offerings into fully-fledged businesses with their own sites and
brand names.
LendingTree, bought by IAC – which owns a portfolio of 35
internet businesses – in 2003 for $700 million, now has a
standalone stock market valuation of around $75 million.
PROMOTION
Fifth Third kicks off its latest sweepstake
Ohio-based Fifth Third, the 12th-largest banking group in the US
by assets, has rolled out a $900,000 sweepstake competition to
complement its 'Things we do for dreams' advertising campaign.
The promotion runs until the end of October with a first prize
of $250,000 on offer and is open to customers and non-customers
alike. Participants can collect a scratchcard at Fifth Third
branches, which, when scratched, will reveal a number of prizes,
including a $10 MasterCard gift card and loyalty card reward
points.
The scratchcard will also disclose a code that entrants can use
to register online at http://www.53unlockyourdreams.com/
for a chance to win the first prize of $250,000 or one of 22 prizes
of $10,000.
PRODUCTS
First 2012-themed product from Lloyds TSB
Lloyds TSB, the fifth-largest banking group in the UK, has
already started to roll out products tied in with its exclusive
sponsorship of the London-based 2012 Olympics.
The bank has launched a limited edition London 2012 branded Visa
debit card to promote its games sponsorship. The green, silver,
gold and black coloured card features the official London 2012 logo
and will be offered to customers until the end of September.
"These new limited edition Visa debit cards are a great
opportunity to celebrate and build awareness of Lloyds TSB and
Visa's partnership with the London 2012 Games," said Sally Hancock,
director of London 2012 partnership at Lloyds TSB.
Bank of China, which was the sole banking partner of the Beijing
2008 Olympic Games, said in its half-year results (see page 3) that
it "made full use of the business opportunities created by the
Beijing 2008 Olympic Games to market Olympic-licensed products". In
the first half, the non-interest income of its personal banking
business was CNY9.13 billion ($1.3 billion), an increase of 50
percent compared with the first half of 2007 – and it put most of
that down to its Olympics sponsorship.