Bullish Barclays launches in Pakistan, ups
branches in Italy…
Canada's RBC goes
multimedia mad…
Intesa Sanpaolo offers free
financial check-up…
Citi drops Japanese
consumer finance focus…
Absa m-banking
passes half million barrier…
STRATEGY
Bullish Barclays launches in Pakistan, ups branches in
Italy
Barclays has released details of its retail banking push into
Pakistan, an ambitious move that comes almost a year after it
launched in neighbouring India by opening four branches.
"Barclays obtained a banking licence from the State Bank of
Pakistan at the end of last year, with an initial capital of $100
million that was injected recently," a bank spokesman told
RBI. "Barclays is due to launch its retail banking
operations in Pakistan in mid 2008. Within the year 10 branches
will be opened across the major cities of the country."
The move into Pakistan is consistent with the bank's aim to
increase the current 9 percent of group profits derived from the
Asian region. In the first year of operating in India, the bank has
signed up around 600,000 customers.
In a separate announcement, Barclays, the UK's third-largest
banking group by assets, has said it plans to expand its Italian
retail network to up to 120 branches by the end of 2008 from about
60 at present.
How well do you
really

know your competitors?

Access the most comprehensive Company Profiles on the market, powered by GlobalData. Save hours of research. Gain competitive edge.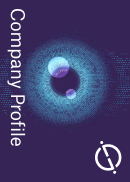 Company Profile – free sample
Thank you!
Your download email will arrive shortly
Not ready to buy yet? Download a free sample
We are confident about the unique quality of our Company Profiles. However, we want you to make the most beneficial decision for your business, so we offer a free sample that you can download by submitting the below form
By GlobalData
In an interview with Reuters, Pietro D'Anzi, general
manager of retail at Barclays Italia, said: "We have significant
ambitions on retail."
REGULATION
European Union to rule on account switching
The European Union (EU) is to regulate account switching to
boost retail banking competition and give customers the right to
change banks free of charge, having given up on the idea that
Europe's banks will agree a voluntary code of conduct.
The EU has been under increasing pressure to promote account
mobility following the release of a report in early 2007 by BEUC,
the European Consumers Organisation, which claimed that customers
in many EU states encountered difficulties when changing banks.
"We are not very favourable towards a voluntary code of conduct
as experience has shown they don't work very well, as in the
mortgage sector," BEUC spokeswoman Anne Fily said.
The EU's 27 states and the European Parliament will have the
final say on the terms of the proposed regulation.
DISTRIBUTION
Canada's RBC goes multimedia mad
Royal Bank of Canada has added a number of social media
resources to its online retail investment business such as blogs
and discussion forums, and has also signed up to web-based mapping
and social networking site POIfriend.com to help customers find
branches, insurance shops and ATMs.
RBC Direct Investing's new feature, called Community, uses
unique technology developed by media tracking company Collective
Intellect to filter and rank bloggers and posts so that clients
only see the most credible sources of information and only when
it's relevant to their trading strategies.
"We've been looking at how we can adopt new and emerging
technologies to make it easier and more convenient for consumers to
access RBC's quickly growing network – now the largest in Canada
and expanding in the US," said James McGuire, vice-president,
online strategy and client experience.
DISTRIBUTION
Absa m-banking passes half million barrier
South Africa's Absa, which has been one of the most enthusiastic
advocates of the potential offered by m-banking, has announced it
has surpassed 500,000 mobile banking customers and expects the
figure to rise to 800,000 by the end of the year.
Absa's mobile banking service currently allows users to top-up
their mobile phone balances, make account payments and
inter-account transfers, view account balances and statements,
request statements by fax or email, and send proof-of-payment
notices.
According to the bank, majority owned by Barclays, it is
currently processing over ZAR7 billion ($869.1 million) in annual
transaction values via the mobile channel.
"People are generally becoming comfortable with the idea of
using one's cellphone to do their banking and they are realising
the unprecedented convenience of the service," said Christo Vrey,
Absa's managing executive for digital channels.
PRODUCTS
Citi launches upmarket mass affluent service, Citigold Global
Banking
Citi has begun offering a sophisticated personal banking and
wealth management service for a mass affluent and globally mobile
customer base called Citigold Global Banking. Launched initially in
16 markets, the US banking group will roll out the service to
additional countries throughout the year – Citi currently offers
retail banking in 43 countries.
Citigold Global Banking will make it easy for Citigold members
to open bank accounts in a country they are moving to, instantly
transfer funds between Citi accounts from one country to another,
open a credit card account in a destination country, and dial one
number from anywhere in the world to reach a Citi customer service
representative.
"The number of people travelling or relocating outside their
home countries for business or pleasure, managing a sophisticated
investment portfolio or studying abroad is growing rapidly," said
Maura Markus, head of international retail banking for Citi.
He cites data which concludes that more than 190 million people
live abroad and more than 90 million work abroad, 3 percent of the
world's population and workforce, respectively.
To support the launch, Citi is rolling out a print and online
advertising campaign in 16 markets. The campaign invites customers
to have a "Gold Conversation" with Citi.
PRODUCTS
Intesa Sanpaolo offers free financial check-up
Available free for clients and non-clients using any one of its
6,500 branches in Italy, Intesa Sanpaolo, the country's largest
retail bank, has started a customer acquisition campaign called
Credito al Lavoro focused on offering a free financial check-up for
Italian households.
The core aim is to offer consumers a range of suitable consumer
finance, credit and financing options at competitive rates.
Despite high rates of growth in recent years, the level of
indebtedness incurred by Italian households in relation to
disposable income is still well below other industrialised
countries, says Intesa Sanpaolo (according to its own figures:
Italy, 47 percent; France, 69 percent; Germany, 95 percent; Spain,
124 percent; US 134 percent).
"Households which have had greater recourse to credit have a
younger head of household and a higher level of education; they are
on average better off in terms of income and also have a higher
level of overall wealth," said the bank. "This evidence goes hand
in hand with greater and more diversified use of financial
products, geared towards medium-term investments."
It adds that Italy's banks have not, until now, had an adequate
presence in the consumer credit sector – 77 percent of the market
is covered by other financial intermediaries which demand
significantly higher rates of interest.
STRATEGY
Fortis reports good progress in ABN AMRO integration
Dutch bancassurer Fortis has given an upbeat assessment of its
Benelux retail banking plans following its role in the take-over of
ABN AMRO. The group has confirmed that the synergies from the deal
will be €1.3 billion ($2.01 billion) by the end of 2010, with
integration costs at €1.5 billion. Some 26 percent of the synergies
are expected to be realised in 2008, 55 percent in 2009 and 100
percent by 2010. Additional synergies may be realised as from 2011
onwards, added Fortis in a statement.
"This acquisition is transforming Fortis into one of Europe's
most dynamic and sustainable financial services brands," stated
Jean-Paul Votron, CEO of Fortis. "We're committed to further
solidifying our leadership position in the Benelux, and
internationally… The intention to take full control of ABN AMRO's
insurance activities, as announced on 20 May, fits Fortis's
ambition to fully leverage its bancassurance skills to the ABN AMRO
client base."
In the Netherlands, Fortis now has around 500 branches, five
million banking clients and four million insurance clients.
MARKETING
JPMorgan Chase ups its loyalty package with new Chase
Exclusives
JPMorgan Chase, which operates the third-largest US retail bank,
Chase, has significantly improved its consumer banking rewards
programme. Chase Exclusives is being made available to all Chase
checking accounts holders with offers of better rates and bigger
discounts on nearly all products offered through the bank's 3,100
branches.
Michael Cleary, head of product development and marketing, said:
"A customer could be ahead by $2,000 or more over time simply by
using Chase for basic financial needs such as a mortgage, home
equity line, and certificates of deposit."
Examples of benefits include a discount of 0.125 or 0.25 percent
on the interest rate of a mortgage; a discount of 0.25 or 0.50
percent on the interest rate of a home equity loan or line of
credit; a free rewards programme on a Chase debit card; a discount
of 0.25 or 0.50 percent on the interest rate of an auto loan; free
review of an investment portfolio; and triple rewards for purchases
in five everyday spending categories (an increase of two) with the
Chase Freedom credit card.
DISTRIBUTION
Bank of America says one million customers now using
m-banking
Just over a year after launching it, Bank of America (BofA) says
it has signed over one million customers to its web-based mobile
banking service, which was launched last year (see RBI
567).
Lance Drummond, e-com-merce and ATM executive, said the bank
sees over 100,000 users daily on peak high usage days, adding that
two thirds of its mobile bankers are under 35 years old, while four
out of five are under 45 years old.
The free service is accessible to consumers who have mobile
internet access via their service provider. Subscribers can use
their mobile phones and smartphones to check account balances, pay
bills and transfer money. Almost all customers use the service to
view account balances, while eight in ten review transactions and
four in ten use their handsets to transfer funds or pay bills, says
the bank.
BofA, which picked up RBI's Best Multi-Channel Strategy
at this year's banking awards, says frequency of use continues to
increase monthly, with over four million account sessions in May
2008 alone. In terms of online banking, BofA says nearly 25 million
consumers bank online, making it the world's most successful online
bank in terms of customer numbers outside of the Chinese
giants.
To access BofA's Mobile Banking, its customers go to http://www.bofa.mobi/ on their phone's
web browser and enter their Online Banking ID and password to
access accounts. Apple iPhone, RIM Blackberry and Microsoft Windows
Mobile devices are the most popular ones used by mobile banking
customers.
DISTRIBUTION
New US website lets banks bid for customers
A new website where banks competitively bid against each other
for customers through secure live auctions has been launched in the
US. The MoneyAisle site currently has 65 participating banks
bidding on certificates of deposit (CDs) and high-yield savings
accounts. It says a further 25 banks are expected to join the
marketplace in the next few weeks.
To initiate an auction, buyers use the site to set the amount of
money they wish to invest in a high-yield savings account or CD, as
well as the duration of the CD term. The auction then begins
immediately, with participating banks bidding for the customer's
business in real time. Once a bank wins the auction by offering the
best rate, the customer can choose whether to accept it or not.
STRATEGY
Citi drops Japanese consumer finance focus
Months after setting up a new Japanese holding company to
oversee its aggressive retail banking expansion plans in the
country, Citi has said it is cutting back on its consumer finance
activities in Japan in the face of stagnant consumer finance
prospects (see RBI 592). Citi says that, consistent with
its global priority to allocate capital on the best growth
opportunities, it will "reposition" its local consumer finance
business, CFJ KK (CFJ) while accelerating the integration of Citi
and Nikko's retail and institutional securities business
platforms.
As part of the repositioning of CFJ, the company will close the
32 remaining sales distribution outlets and 540 unmanned automated
loan machines, suspend marketing of its DIC consumer finance brand,
and reduce new customer bookings.
Citi's new group structure in Japan is intended, it says, to
enable group-wide management of the company's banking, securities
and related businesses in the country, including 31 retail bank
branches and 110 retail securities branches. Citi, which now has
the highest penetration of Japan's retail banking market out of
non-Japanese groups, is implementing the new group structure in
phases through to early 2010.
MARKETING
Barclays signs £17.5m ATP tennis deal
Barclays has agreed a £17.5 million ($35 million) sports
sponsorship deal with the ATP, organisers of men's professional
tennis, to sponsor the season-ending tournament on the men's tour,
in a five-year agreement which starts in 2009.
The Barclays ATP World Tour Finals will feature the world's
top-ranked eight singles players and top eight doubles teams and
represents Barclays biggest tennis sponsorship deal to date. It
currently sponsors an ATP tour event in Dubai.
"It provides a solid platform for Barclays to deepen our
relationships with key clients in line with our growth strategy,
while also heightening our global profile," said the bank's chief
marketing officer, Elizabeth Chambers.
The sport's largest financial services sponsor remains France's
BNP Paribas which invests around €25 million a year in various
tennis initiatives.