Big Deutsche loss stymies German
consolidation…
Singapore's DBS to raise SGD4
billion…
Ad campaign flags up PNC's National City
deal…
HSBC starts ATM travel insurance sales in
HK….
STRATEGY
Big Deutsche loss stymies German consolidation
How well do you
really

know your competitors?

Access the most comprehensive Company Profiles on the market, powered by GlobalData. Save hours of research. Gain competitive edge.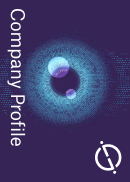 Company Profile – free sample
Thank you!
Your download email will arrive shortly
Not ready to buy yet? Download a free sample
We are confident about the unique quality of our Company Profiles. However, we want you to make the most beneficial decision for your business, so we offer a free sample that you can download by submitting the below form
By GlobalData
Both Deutsche Bank's acquisition of Deutsche Postbank and
Commerzbank's takeover of Dresdner have been renegotiated as the
German banking industry attempts to navigate its way out of the
financial crisis, with fears growing that the acquirers have
overextended themselves in their quest to achieve a dominant
position in the German retail banking market.
Deutsche Bank, which said on 14 January it made a loss of €4.8
billion ($6.4 billion) in the fourth quarter of 2008 and a €3.9
billion loss for the year as a whole, will now purchase an initial
stake of 22.9 percent in Postbank and underwrite Deutsche Post
bonds in return for a further 27.4 percent stake in three years'
time.
In return, state-owned Deutsche Post will take a temporary 8
percent stake in Deutsche Bank. The latter had originally agreed in
September 2008 to purchase a 29.75 percent stake in Deutsche
Postbank (see RBI 599).
The renegotiation followed the German government's €18 billion
injection into Commerzbank in return for a 25 percent stake, a move
made in order to help Commerzbank complete its takeover of
Dresdner.
The head of Germany's Sparkassen, Heinrich Haasis, has meanwhile
said in German newspaper Boersen Zeitung that the country's savings
banks should receive similar government guarantees in order to
safeguard their future. The future of commercial property lender
Hypo Real Estate, which has now received a total of €60 billion in
aid from the government, also remains in doubt.

MERGERS AND ACQUISITIONS
Anglo Irish Bank nationalised
Anglo Irish Bank, Ireland's third-largest bank by assets, has
been nationalised by the Irish government following a run on the
bank by investors and rumours of the same by retail customers.
Finance minister Brian Lenihan said the bank will "continue to
trade as a going concern" but this must be viewed in the context of
a banking sector that continues to sour despite the government
investments announced in December. Anglo Irish was due to receive
€1.5 billion in return for the government taking a 75 percent
stake. The government still plans to inject €2 billion into each of
Ireland's two biggest banks, AIB and Bank of Ireland.
Anglo Irish Bank's reputation had previously taken a further hit
at the end of December when chairman Sean Fitzpatrick and chief
executive David Drumm stood down following news that Anglo Irish
had failed to disclose €87 million worth of loans lent to
Fitzpatrick since 2000.

MERGERS AND ACQUISITIONS
Lloyds completes HBOS takeover
Lloyds TSB has completed its takeover of rival lender HBOS in
the UK, giving the group an unrivalled share of the UK retail
banking market. But it has come at the cost of the government
taking a 44 percent stake in the combined entity following
negligible take up of the banks' respective capital raisings.
The completion of the deal took place against a fresh round of
share price falls at UK banks, ending what was a relatively buoyant
holiday period for the sector.

STRATEGY
BNP/Fortis tie-up delayed after ruling
BNP Paribas' proposed purchase of selected assets from fallen
Benelux champion Fortis has been delayed by a court ruling which
also precipitated the downfall of the Belgian government, seen as
interfering in the ruling, and the potential launch of legal
challenges from Fortis shareholders.
BNP agreed to purchase 75 percent of Fortis Bank in Belgium, as
well as the group's Belgian insurance operations and a small stake
in a pool of toxic assets, for €14.5 billion in October last year.
But a 12 December court ruling froze the transaction for 65 days
after it judged that Fortis shareholder rights had not been duly
considered.
Amid suggestions that it may renegotiate the deal, BNP Paribas
has said that it remains committed to the acquisition in line with
the terms originally agreed last year.

MERGERS AND ACQUISITIONS
Banco do Brasil furthers domestic acquisitions
Banco do Brasil has agreed to acquire a 50 percent stake in
rival player Banco Votorantim, the latest in what may be a series
of acquisitions by Brazil's dominant financial group.
The government-controlled bank had previously announced the
BRL5.4 billion ($2.3 billion) purchase of Sao Paulo-based Nossa
Caixa on 20 November as part of an attempt to reclaim its status as
domestic market leader, a position which had been assumed by Banco
Itaú following its acquisition of Unibanco on 3 November (see
RBI 602).
The Votorantim stake will cost Banco do Brasil BRL4.2 billion
and give the bank access to a greater portion of the Brazilian
business and motor finance markets. Banco do Brasil has said it is
also in negotiations with Banco do Brasilia regarding a potential
purchase.

STRATEGY
HSBC plans major retail banking push in Mexico
HSBC is to spend a total of $109 million on revamping and
expanding its branch network in Mexico, the bank has said, with
over 100 new branches planned alongside a relaunch of 200 former
Grupo Financiero Bital outlets.
HSBC launched retail operations in the country in 2002 when it
paid around $1.1 billion to snap up the country's fourth-largest
bank Grupo Financiero Bital. HSBC closed 50 branches in 2008 and
plans to close a further 90 in 2009 as it unveils full-service
branches in place of the basic outlets it acquired from Bital in
2002.
An HSBC spokesperson described the initiative as making "both a
qualitative and a quantitative difference" to the bank's Mexican
branch network, which stood at 1,251 branches as of September
2008.
Some $29 million will be spent on the re-launch alongside a
further $80 million for the 100 new branches.
HSBC has recently suffered increasing bad loan writedowns in
Mexico, in particular with its credit arm portfolio. At the end of
October, the bank's overall nonperforming loan ratio had reached
5.5 percent, higher than main local rival BBVA, Citi's local
Banamex unit and locally owned Grupo Financiero Banorte SAB.

STRATEGY
UBA to extend footprint to 15 more countries
Nigeria-based United Bank for Africa (UBA) has announced plans
to extend its banking operations to a further fifteen countries in
Africa in 2009. Currently established in Nigeria, Ghana, Ivory
Coast, Cameroon, Sierra Leone, Liberia, Uganda and Burkina Faso,
UBA will target other key African markets, including Tanzania,
Benin, Senegal, Kenya and the Democratic Republic of Congo, amongst
others.
Angela Nwabuoku, the head of products and segments at UBA, West
Africa's largest financial services group, told RBI in
September: "We have an ambitious pan-African aspiration because we
believe the necessary step following dominance of Nigerian banking
is to dominate Africa."
At the end of last year, South Africa's Nedbank and Togo's
EcoBank announced they were forming an alliance to create a
"pan-African champion" (see RBI 602).

STRATEGY
Singapore's DBS to raise SGD4 billion
South-East Asia's largest bank by assets, DBS, has forecast its
smallest quarterly profit in three years.
The bank's profits warning coincided with its announcement of a
rights issue to raise approximately SGD4 billion ($2.7 billion) on
the basis of one new ordinary share for every two existing
shares.
The sale will help raise its core Tier 1 and Tier 1 capital
ratios to 9.9 percent and 11.8 percent from 7.8 percent and 9.7
percent respectively.
The new shares to be issued at SGD5.42 per share will represent
a discount of approximately 45 percent to the last traded share
price of SGD9.85 prior to the rights issue announcement on 22
December.
During 2008, DBS shares fell by more than 70 percent, with net
earnings down 13 percent year-on-year to SGD1.67 billion for the
first three quarters; the bank also announced plans to cut 900 jobs
or 6 percent of its workforce (see RBI 602).
In a separate announcement, DBS said it plans to expand its
presence in India, doubling its current four branches to eight by
June.

STRATEGY
GMAC backs ResCap following state support
GMAC, the financing arm of automaker General Motors, has said
its beleaguered mortgage subsidiary Residential Capital (ResCap)
remains an important part of the business, in a filing with the
Securities and Exchange Commission.
"GMAC believes that the support it has provided to ResCap to
date was in the best interests of GMAC stakeholders. If ResCap were
to need additional support, GMAC would provide that support so long
as it was in the best interests of GMAC stakeholders."
Support for ResCap followed the Federal Reserve granting GMAC's
application to become a bank holding company in late December,
giving it access to federal funding sources.
GMAC also announced that it received an investment from the US
Treasury Department as part of the Troubled Assets Relief
Programme.
As a result of the state support, GMAC modified its credit
criteria to include retail financing for customers with a credit
bureau score of 621 or above, an expansion of credit compared to
the 700 minimum score it imposed in October, excluding 40 percent
of potential General Motors customers.

MERGERS AND ACQUISITIONS
FDIC sells IndyMac, faces losses up to $10bn
The Federal Deposit Insurance Corporation (FDIC) has agreed the
sale of Californian-based IndyMac Bank, the $32-billion-asset bank
which collapsed in July 2008, at the time the third-largest US
banking failure of all time (see RBI 596).
But the sale to a thrift holding company controlled by IMB
Management Holdings (IMB), a consortium of private equity and hedge
fund firms, comes at a huge potential cost, with the FDIC facing
losses of up to $10 billion.
Prior to its failure, IndyMac had relied heavily on high cost,
less stable, brokered deposits, as well as secured borrowings, to
fund its operations and focused an aggressive lending strategy,
especially in California and Florida. Since the FDIC has run the
bank, it has restructured funding to focus on more stable core
deposits and on improving loan quality.
As part of the deal, IndyMac's new owners receive government
support, with the FDIC agreeing to share "losses on a portfolio of
qualifying loans with New IndyMac assuming the first 20 percent of
losses after which the FDIC will share losses 80/20 for the next 10
percent of losses and 95/5 thereafter," according to an agency fact
sheet.
At the close of the deal, scheduled for late January or
February, IMB will capitalise New IndyMac with around $1.3 billion
in cash.

MARKETING
Women's empowerment campaign launched
UK-headquartered but Asia-focused Standard Chartered has
launched an Asia-wide strategy to advance women's financial
education, provide training and capacity building to promote
economic empowerment, in what it says is the first initiative of
its kind in the region.
As part of a three year commitment, the bank will partner with
women's empowerment organisation, Vital Voices to launch an annual
Vital Voices of Asia summit, bringing together over 300 female
leaders to focus on a variety of issues including political
leadership, social and economic progress and human rights.
The first summit is scheduled for India in November.
Standard Chartered will oversee the 'women as an economic force'
component of the summit, which will include education and training
sessions on economic literacy, ranging from management of finances
through to how to start and grow SMEs.
The bank is promoting the initiative with a new ad campaign
called 'Women Can', featuring success stories of women as a force
for economic empowerment.

ADVERTISING
Ad campaign flags up PNC's National City deal
Fresh from concluding its $5.6 billion deal which closed on 31
December to snap up National City, Pittsburgh-based PNC has begun a
marketing campaign built around the theme 'Two of America's
best-known banks. Now simply one of America's best'.
PNC has also announced a new website, http://www.welcometopnc.com/,
where it will post updates on the merger.
The merger created the fifth-largest bank by branches and
deposits, adding 1,570 National City units to PNC's 1,177 outlets,
stretching from the mid-Atlantic into the Midwest, assets of $290
billion and deposits of about $180 billion.
Conversion of National City branches to the PNC brand is
scheduled to begin in the second half of the year and will continue
into 2010.
MARKETING
Mitisubishi UFJ rebrands US subsidiary
UnionBanCal Corporation, a wholly owned subsidiary of Japan's
Mitsubishi UFJ since last September (see RBI 597), has
announced its primary subsidiary, Union Bank of California, has
rebranded as Union Bank as it looks to expand out of its
traditional markets.
The name of the bank holding company, Union BanCal Corporation,
will not change.
Headquartered in San Francisco, UnionBanCal Corporation is a
financial holding company with assets of $62.6 billion at 30
September 2008. Union Bank is California's fifth-largest retail
bank by deposits.
"Changing our name is an important first step toward achieving
our strategic goals and our desire to have a higher degree of
national brand recognition in the financial services marketplace,"
said Union Bank CEO Masaaki Tanaka.
In a statement, Tanaka said the name Union Bank more "accurately
reflects the growth and transformation of the company in recent
years".
The bank, which has 336 banking offices and branches in
California, Oregon and Washington, faces intensifying competition
in the western US region, where it is increasingly battling it out
against two of its hometown rivals, Wells Fargo and the Bank of the
West unit of BNP Paribas' BancWest Corporation.

PAYMENTS
Five million subscribers for Kenya's M-Pesa
Kenya's largest telecommunication services provider, Safaricom,
40 percent owned by Vodafone, says it now has five million
subscribers to its pioneering M-Pesa mobile phone-based money
transfer service (see RBI 567).
The service allows Kenyans to send and receive money via mobile
SMS messages and collect the cash at Safaricom outlets and other
agencies around the country, and has proved to be a resounding
success.
In an interview with newspaper Business Daily Africa in
mid-January, Michael Joseph, the company's CEO, said that growing
criticism that M-Pesa had begun to evolve into the country's
largest de facto retail bank were unfounded: any money retained by
users in the system does not earn Safaricom any interest and cannot
be equated to bank deposits.
"If the consumer decides to use M-Pesa to save some small money,
we recognise that this is the prerogative of the customer who does
so with the knowledge that M-Pesa is not a banking service and does
not pay interest on the deposits nor charge a fee," said
Joseph.
According to the newspaper, M-Pesa's five million subscribers
"favourably compares" with the total number of bank accounts in
Kenya's 43 commercial banks.

DISTRIBUTION
Australian ATM fee reforms to start in March
Banks in Australia have a March deadline to clarify to their
customers how much they will be charged for using other banks' ATMs
under new guidelines. Fees will have to be prominently displayed at
the ATM; if the cardholder's financial institution also charges a
fee, it will be shown separately from the ATM owner fee on account
statements.
The changes have been developed by the country's financial
services industry, together with the Reserve Bank of Australia, to
give cardholders more choice and to increase transparency. All of
Australia's ATMs will be required to introduce direct charging.
Currently, there are more than 26,500 ATMs across Australia – about
half are owned by financial institutions and the other half by
independent owners.
While most ATMs will be ready to show the ATM owner fee on
screen from March 2009, some 2,500 independently owned ATMs will
need to be re-programmed in the following months. These ATMs will
use stickers to clearly display the ATM owner fee that applies for
so called 'foreign' ATM transactions.

DISTRIBUTION
HSBC starts ATM travel insurance sales in HK
HSBC says it is the first financial institution in Hong Kong to
enable customers to buy travel insurance from its ATMs. Customers
can now purchase Single-Trip TravelSurance with instant approval
from HSBC's 700 ATMs across the territory.
In September 2008, when the service was launched, 45 percent of
travel policies were sold via ATMs.
Lucia Ku, HSBC's head of channels, customer propositions and
acquisition for personal financial services in Hong Kong, said:
"During the first half of 2008, close to half of personal banking
transactions were done through self-service channels such as ATMs.
We continue to expand the bank's scope of self-service banking and
upgrading our facilities."
According to HSBC's statistics, 60 percent of travel policies
sold via ATMs were taken out within five days before their
departure.
To celebrate Christmas and the Chinese New Year, from now until
the end of February 2009, HSBC is offering a 25 percent premium
discount on all Single-Trip TravelSurance plans that are purchased
through HSBC Internet Banking or ATMs. A 15 percent premium
discount will be applied to purchases through branches or
Phonebanking.

DISTRIBUTION
UniCredit wins Europe web banking award
UniCredit was awarded first place in the European finance
category at the H&H Webranking 2008 ceremony on 11 December
last year, conducted by the Swedish firm Hallvarsson &
Halvarsson. For the second year in a row, UniCredit also came third
overall among all corporate websites in Europe and second place in
Italy (the overall winner was Italian energy group Eni).
UniCredit's group website – http://www.unicreditgroup.eu/ –
received the award on the basis of the information it provides, the
overall lay-out and a high level of interactivity.
The H&H Webranking survey, now in its twelfth year,
represents the most detailed analysis of online institutional and
financial communication at European level, according to Hallvarsson
& Halvarsson itself. The research takes into account over 700
companies in 20 countries.
The UK's Barclays picked up the Best Climber award for this
year's most improved website in Europe.

PAYMENTS
Woefully low credit card usage in Japan
A report by US research house Mercator published in December
concluded that while Japan has one of the highest levels of card
penetration in the world, actual usage of these cards is little
short of terrible.
With close to 800 million credit and debit cards in circulation
at the end of 2007, Japan is one of the countries with the highest
payment card penetration, and Japanese residents on average have
6.2 credit or debit cards per person. But the average Japanese
resident spent just about $30 on their credit and debit cards in
2007 while the number was close to $180 in the US. Japan, stated
Mercator, remains a "cash-centric society and the payment market
opportunities remain largely untapped by electronic payments".
It wrote: "The relatively low card usage in Japan can be
attributed to a variety of factors, including but not limited to
culture, industry infrastructure, card acceptance, and regulatory
environment, among many others. For Japanese consumers, however,
the reason could be as simple as that: it just doesn't provide
enough value in terms of service quality, convenience, and
flexibility for consumers to change their preference of cash."
As a result, despite the relatively healthy growth of credit
card in the past five years, the market still has a long way to go
in terms of becoming Japanese consumer's preferred payment method
at POS.

STRATEGY
ANZ continues its expansion in Indonesia
Australia's ANZ has increased its stake in Indonesia's PT Panin
Bank from 29.9 percent to 38.3 percent in a $115 million deal which
signifies its expansionary intentions in the country.
ANZ Panin Bank, a joint venture between the two institutions in
which ANZ holds an 85 percent stake, has meanwhile said it will
open at least 10 new branches in Indonesia over the next year,
adding to the seven it already has in the country.
At the end of December ANZ Panin opened two branches in
Surabaya, Indonesia's second largest city. ANZ Indonesia CEO,
Joseph Abraham, said ANZ's expansion reflected the group's
commitment to the country and the banking needs of local individual
and business customers.
Abraham added that Indonesia was one of the highest priority
markets in ANZ's Asia Pacific growth strategy.