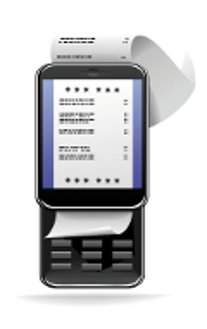 Mashreq Bank has unveiled an EMV Chip and PIN compliant, mobile point of sale solution, in partnership with MasterCard and Swiff.
Mashreq Payport allows any smartphone to be used as a payment acceptance terminal once the Mashreq Payport app is downloaded and the card is inserted into the accompanying device.
Nimish Dwivedi, head of payments, Mashreq said: "The launch of Mashreq Payport is set to transform the payments industry and it truly underlines our leading position in this domain. Businesses will now get extremely easy and secure solutions for their home delivery mobile sales force or many such business verticals which are cash dependent."
The m-pos solution is aimed at cash-dependent such as those that facilitate home deliveries.
Ravi Bhardwaj, head of market development, Middle East and North Africa, MasterCard said: "The UAE ranks seventh in MasterCard's Mobile Payments Readiness Index, supported by its advanced regulatory structure and mobile payments infrastructure. This solution opens doors for retailers of all sizes, allowing them to take advantage of the world's fastest payment processing network both in-store and off-premises."
United Arab Emirates-based Mashreq Bank is one of the largest financial institutions in the Middle East. It launched its mobile banking app, Snapp, in July 2013.
Related articles
Mobile banking app released by Mashreq
UAB introduces free banking app