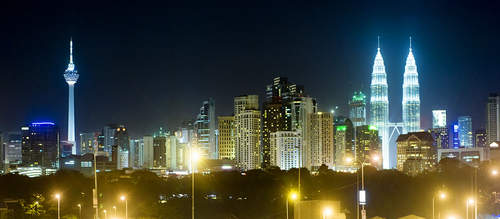 Malaysia's CIMB Bank has launched two online banking features, allowing customers to open accounts online and transfer funds to mobile numbers or email addresses.
Kwik Account allows customers to open an account without visiting a branch; the account is instantly activated pending a successful application.
Kwik Money Transfer is a feature of the bank's internet banking platform, CIMB Clicks, and enables savings and current account holders to send money to Malaysian account numbers or email addresses instead of account numbers. If the recipient does not have an account with CIMB Bank, they can open a Kwik Account and redeem the money.
Renzo Viegas, head of consumer banking, CIMB Group, said: "The introduction of the Kwik Account and Kwik Money Transfer is a milestone achievement in the banking industry as they set new standards for online banking services. Such a move shows CIMB Bank's commitment to continuously innovate to meet the diverse needs of our customers."
The Kwik Aaccount can be opened in three steps with no minimum deposit and is accessible via CIMB Clicks and CIMB Clicks Mobile App on Apple and Android mobile devices. Customers can also opt for a Kwik Card – a prepaid card that functions like a debit card to enable ATM withdrawals and payments at any MasterCard terminal.
CIMB Bank operates a branch network of 1,105 branches through out Malaysia, Singapore, Indonesia, Thailand, Brunei, Cambodia, Laos, Myanmar, Philippines and Vietnam.
Related articles
CIMB launch Facebook banking service
Thai unit of CIMB targets ambitious retail banking growth
CIMB explains rationale behind Yingkou stake purchase