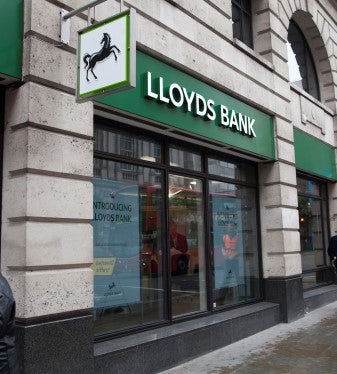 Lloyds Banking Group (LBG) has decided to slash 1,070 jobs more as part of its restructuring plans aimed at simplifying its business.
The jobs cuts will mainly affect employees in back-office support operations for IT and retail banking, and in insurance and wealth offices as well.
The affected employees will not leave until January, the bank said.
The bank branches and customer-facing staff will not be affected by these job cuts.
LBG is also creating nearly 340 new roles to partially offset the current job losses.
The retrenched employees may or may not fill the new positions. They would be redeployed wherever possible, LBG said.
The latest cuts add to the 865 roles made redundant by LBG earlier, in the wake of rising cost pressures caused by the Covid-19 pandemic.
Since the pandemic began, the British lender has cut more than 1,900 jobs. Lloyds has not taken any help from the government's furlough scheme.
Cuts despite strong Q3 profit
LBG decided to reduce its headcount despite announcing a pre-tax profit of £1bn ($1.3bn) in its third quarter.
Two major reasons for LBG returning to profit are increase in mortgage activity and fewer loan defaults than estimated.
In the first half of 2020, the bank made a pre-tax loss of £602m as it set aside £3.8bn in loan loss provisions linked to the COVID-19 pandemic.
Unite comments
Trade union Unite has called the bank's latest decision "shameful".
The union has instructed the lender to postpone its restructuring plan immediately, following "better than expected" Q3 results.
Unite national officer Rob MacGregor said: "Unite cannot comprehend why LBG would choose to cut 1,000 staff who have given the bank such commitment and dedication during a global pandemic.
"LBG has produced better than expected Q3 results, posting in excess of £1bn of pre-tax profit – a direct result of the hard work and versatility of its workforce. This cost cutting strategy will not serve the bank or its customers.
"Unite is calling on LBG to do the right thing and put on hold its restructure plans. The threat caused by the pandemic is now unquestionable.
"The bank must now 'hit the pause button' on its job loss and redundancy programme. We need a fresh approach to the unprecedented challenges that Covid-19 has created for all of us."