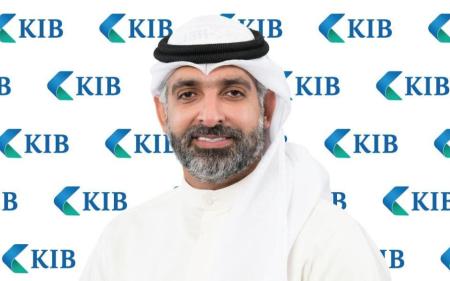 Kuwait International Bank is launching an animated series, KIB Family, to run during Ramadan across its social media platforms. Moreover, KIB says the marketing project represents a first for a brand in the GCC.
Specifically, the weekly series is conceptualised and fully developed by KIB. Furthermore, the campaign is consistent with the bank's strategy to deliver innovative campaigns and products beyond the scope of financial services. The animated series follows the antics and daily activities of the six-member 'KIB Family'. The bank says this is a modern nuclear Kuwaiti family that is navigating the endless demands of contemporary Kuwaiti life. And doing so, with the help of KIB's comprehensive suite of digitally-focused banking solutions. Each episode runs for one minute. The shows feature family members in what the bank says are comical situations that are common for living in Kuwait today.
Othman Tawfeqe, GM of KIB's Retail Banking Department, said: "Innovation and creativity. These are the two biggest motivators and drivers for us at KIB. We are determined to be innovative and creative. Yet strategic and business-focused in everything that we do and everything that we offer our customers. This includes our marketing campaigns and initiatives. We are extremely proud of this series. We believe it's truly a turning point in the Kuwaiti market."
KIB Family: redefining traditional bank marketing in the GCC
Fadi Kamal, Executive Manager Marketing & Customer Proposition at KIB adds: "This series redefines the traditional realms of marketing. It creates a whole new way for us to engage with people. We interweave comedy and storytelling with information about our own products and services. This is marketing for a new generation of digital-savvy and entertainment-loving consumers.
"We all know that series consumption goes up drastically during Ramadan. The medium has shifted from TV to digital platforms and streaming services.
"So we decided to capitalise on that trend and create a whole new digital marketing platform just for us. In this day and age, we don't need to rely solely on existing media channels and formats – we can create our own."
The six-minute pilot episode premiered on KIB's social media channels on the first day of Ramadan. A total of 15 episodes will air with production underway on season two.