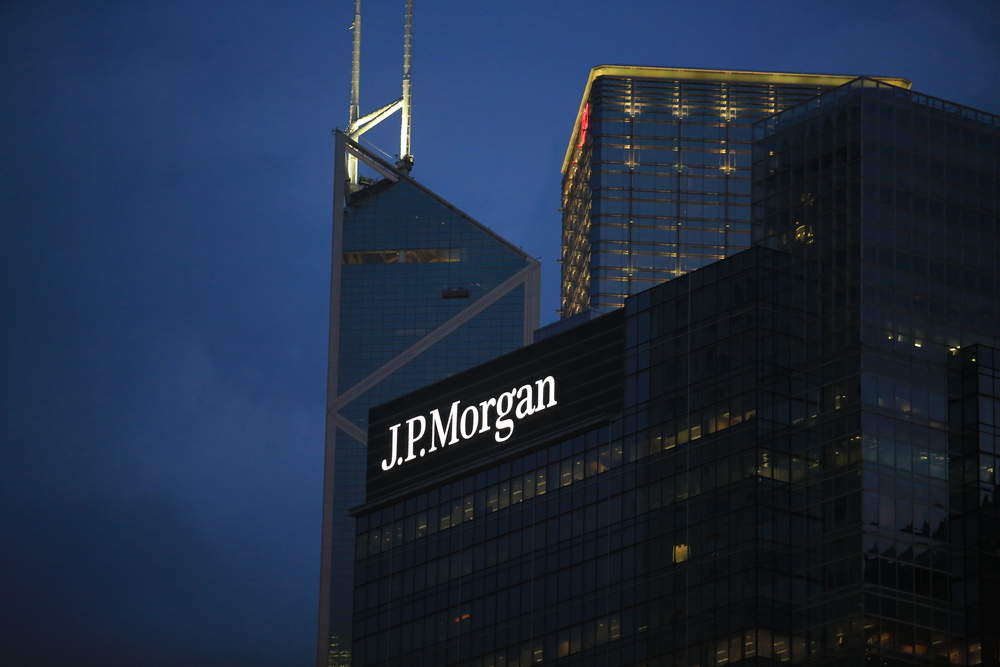 JPMorgan Chase Q220 earnings beat analyst forecasts with net income of $4.7bn. This represents a fall of 51% year-over-year, driven by reserve builds across the group.
Net revenue for the second quarter of $33.8bn is up 15%. Net interest income of $14.0bn is down 4%, with the impact of lower rates predominantly offset by higher net interest income in Corporate and Investment Bank (CIB) Markets and balance sheet growth.
Non-interest revenue of $19.9bn is up 33%, largely driven by higher CIB Markets revenue and Investment Banking fees. The provision for credit losses of $10.5bn is up $9.3bn from the prior year driven by reserve builds which reflect further deterioration and increased uncertainty in the macroeconomic outlook as a result of the impact of Covid. The Wholesale reserve build is $4.6bn across multiple sectors, with the Consumer reserve build $4.4bn, largely in card.
Fortress balance sheet
"Despite some recent positive macroeconomic data and significant, decisive government action, we still face much uncertainty regarding the future path of the economy. However, we are prepared for all eventualities as our fortress balance sheet allows us to remain a port in the storm," says CEO Jamie Dimon.
"We ended the quarter with massive loss absorbing capacity – over $34bn of credit reserves and total liquidity resources of $1.5trn, on top of $191bn of CET1 capital, with significant earnings power that would allow us to absorb even more credit reserves if needed.
"This is why we can continue to serve all of our stakeholders and to pay our dividend – unless the economic situation deteriorates materially and significantly."
JPMorgan Chase Q220: key retail banking metrics
The bank's retail focused Consumer & Business Banking unit posts a net loss of $176m for the quarter. This compares with net income of $4.2bn in the year ago quarter. Net revenue is $12.2bn, down 9%. Consumer & Business Banking net revenue of $5.1bn is down 26%, predominantly driven by the impact of deposit margin compression, lower transaction activity and customer relief. On the other hand, this is partially offset by growth in deposit balances.
Home Lending net revenue of $1.7bn is up 51%, predominantly driven by higher production margins. Card & Auto net revenue of $5.4bn is relatively flat to the prior year, as the impact from lower card sales volumes was largely offset by higher card annual fees and lower acquisition costs. The provision for credit losses of $5.8bn is up $4.7bn from the prior year driven by reserve builds, largely in card. Net charge-offs of $1.3bn are relatively flat versus the prior year.
JPMorgan Chase Q220: retail banking highlights
Average loans are down by 7% year-on-year. At the same time, average deposits are ahead by 20% y-o-y. Chase ends the second quarter with 39 million active mobile banking customers, up by 10% y-o-y.
Total digital banking customer numbers rise by 7% y-o-y to 54.5 million. Still on distribution, the Chase retail banking branch network is flat with 4,923 branches, down a net 47 outlets from 4,970 a year ago.
Less positive metrics include a decline to 1.52% from 2.60% in the consumer banking deposit margin.
Meantime, credit card sales volume is down by 23% but client investment assets are up by 9% y-o-y.
The JPMorgan Chase share price is ahead today by 1.5% following release of the results.