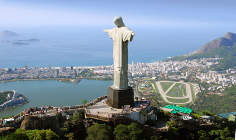 Japan's JCB International (JCBI) credit card operator has announced the signing of agreements to issue cards and begin merchant acquiring operations in Bangladesh, Cambodia and Brazil.
JCB cards will be accepted at over 3,400 BRAC Bank merchants throughout Bangladesh by the end of October 2013.
Syed Mahbubur Rahman, managing director and CEO, BRAC Bank Limited, said: "With the partnership, BRAC Bank and JCBI will work together for long term cooperation and expansion of cards services in emerging Bangladesh market for local and international customers."
BRAC Bank operates a network of 155 branches, and more than 350 ATMs serving 1.2m customers.
Cambodia's SBC Bank will phase in JCB card acceptance at all SBC Bank merchants in Cambodia by the end of 2013 and plans to issue JCB card in the near future.
Andy Kun, executive chairman, SBC Bank, said: "The acceptance of JCB cards will open up a world of financial freedom to JCB card members visiting Cambodia for business or pleasure whereby JCB card members can use their cards at over 500 SBC Bank merchants as well as access over 100 SBC Bank ATMs by the end of 2013."
SBC Bank received certification from Visa International for EMV chip card issuance and acquiring in 2003.
CAIXA Bank in Brazil is to start issuing JCB cards in April 2014. Starting with credit cards for a total of 5m accounts in the next 3 years, Caixa plans to add debit and prepaid JCB brand cards in the near future.
Fábio Lenza, vice president of CAIXA, said, "We look forward to launching new products and services with the unique JCB brand value that has been built in Japan and the rest of Asia."
CAIXA has a nationwide network of 60,000 branches, ATMs, and lottery offices throughout Brazil and has issued a total of 87m credit and debit cards.
JCB is a global payment brand with over 24m merchants and 80m card members around the world.
Related articles
Singapore's DBS partners with JCB
CaixaBank and Banca Cívica merge to create Spain's largest lender by assets
SMFG to be Japan's biggest credit card issuer