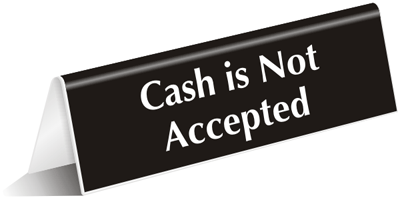 Japan-based commercial lender Aozora Bank is reportedly planning to stop cash transactions at all its branches across the country by March next year.
The company will become the first bank in Japan to go cashless at all branches, the Nikkei Asia newspaper has reported.
Aozora Bank currently has 19 retail branches, in which it will cease cash deposits, withdrawals and currency exchange at teller windows.
Instead, these branches will focus on providing asset management services and other fee-based areas, the report added.
The move is part of the bank's response to the increase in cashless payments and the drop in demand for cash transactions.
Aozora Bank's Osaka branch tellers have already stopped taking cash in January this year.
The company hopes that its customers across the country will adjust to this change.
Customers who are looking to conduct transactions in cash are encouraged to use the Japan Post Bank ATMs instead, which are located inside the Aozora branches.
As a result of the 2018 partnership between Aozora Bank and Japan Post Bank, customers will not be charged an ATM usage fee.
Additionally, they will also not have to pay a fee for making wire transfers to their own bank account another bank's account under their name, the Nikkei Asia report added.
Customers can also conduct wire transfers free of cost at a teller window to an outside bank account held under their name.
Other Japanese banks that are converting their branches into financial advisory centres include Shinsei Bank, and Sumitomo Mitsui Banking Corp.