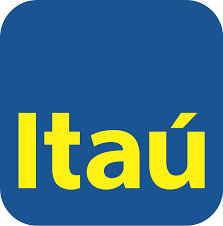 Itaú Corpbanca and Rappi are working together to bring greater financial inclusion to Chile. The alliance is backed-up by the experience and support of both Itaú and Rappi.
Specifically, the agreement aims to revolutionise Chile's financial sector with simple, innovative and unique digital products. And the aim is to allow more consumers to access new financial solutions in an agile and digital way.
"At Itaú we want to be where our clients need us. We are thrilled to offer them new, simple, useful and reachable platforms, making their day-to-day easier and walking them through their financial needs. Both Itaú and Rappi are recognised digital players. This alliance will allow us to reach an increasing number of individuals," says Gabriel Moura, Itaú Corpbanca CEO.
"This alliance is a great step towards a transformation of the local financial system, through collaborative work. Innovation is part of our entrepreneurial DNA. Together with Itaú we will now also offer financial solutions," adds Isaac Cañas, CEO of Rappi Chile.
New digital products, services in Q3
Itaú and Rappi expect the new digital financial products and services will be available in the third quarter this year.
Itaú Corpbanca is the fifth largest private bank in Chile It also has operations in Colombia and Panama with a customer loan portfolio of about 9.9% market share.
Rappi is a super App, personal assistant designed to make life easier for its users. It was founded in 2015.
In March 2016, Rappi joined Y Combinator, the world's largest technology company accelerator. Rappi was recognised as a unicorn company, valued at $1bn in 2018.
In 2019 Rappi received an investment of up to $1bn from SoftBank Group and the SoftBank Vision Fund. This investment is the largest of its kind for a technology company based in Latin America.