Understand the impact of the Ukraine conflict from a cross-sector perspective with the Global Data Executive Briefing: Ukraine Conflict
Free Whitepaper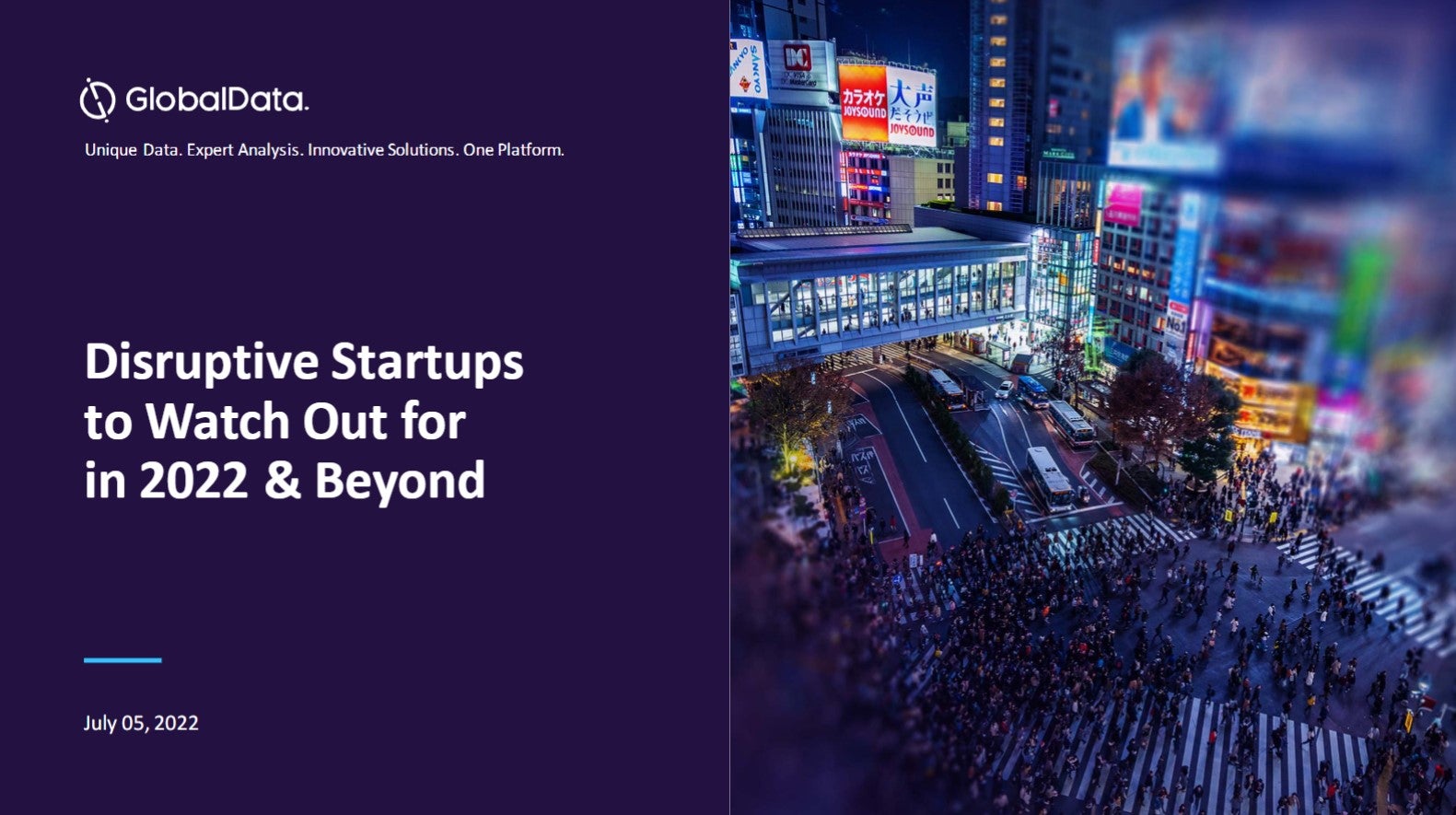 Disruptive start-ups to watch out for
2021 was a record-breaking year, with more businesses breaking into the billion-dollar club. Many start-ups have achieved or retained the unicorn status by the end of the year to reflect nearly a fivefold growth from that in 2020. This boom can be linked to a financing frenzy spurred by the quick adoption of technology and innovative solutions by start-ups gaining traction in response to the pandemic. However, the start-up ecosystem is now facing turbulent times for fundraising as investors seek long-term business strategies, valuations, and a route to profitability amid uncertain market circumstances. Nevertheless, 2022 has the potential to carry forward the momentum with multiple entities having a fair chance of being in the right place when aided by the right technologies. GlobalData leverages the power of alternative data to examine the health of start-ups across multiple dimensions including the quality of their innovations, market presence, and the funding they can attract. This helps our clients to analyze the disruptive potential of start-ups for early alliances, investments, and acquisition prospects to develop future-proof strategic roadmaps for a competitive advantage. Read our report and gather insights on the following topics:
Recent Unicorn trends
Unicorns in 2022
Future Unicorns
Start-ups to watch out for
Start-up ecosystem outlook by top geographies
by GlobalData
---
Italian banking major Intesa Sanpaolo has reserved €800m to offset potential losses from the ongoing Russia-Ukraine war.
The lender also slashed its profitability targets for the year from €5bn to €4bn.
In March this year, the lender revealed that its loan exposure to Russia and Ukraine stood at €5.1bn.
If the bank decides to increase the size of reserves to cover 40% of its Russia-Ukraine exposure then net income could fall in the range of €3bn.
"The outlook for 2022 is subject to fine-tuning in the coming months based on the evolution of the events involving Russia and Ukraine," the lender's statement read.
Of the bank's total exposure, loans worth nearly €1.9bn are tied to the oil and gas industry.
Intesa Sanpaolo has around €200m exposure to individuals included in the specially designated nationals (SDN) list.
In Russia, Intesa Sanpaolo employs around 980 people through its subsidiary, Banca Intesa.
Pravex Bank, its Ukrainian subsidiary, has a headcount of 780.
Moscow's decision to invade Ukraine and the subsequent retaliatory sanctions are making it near impossible for foreign banks to operate in Russia.
Last week, Intesa Sanpaolo's peer UniCredit announced that it has set aside €1.3bn in reserves for exposure to Russia.
UniCredit, which has €1.9bn direct exposure to Russia, is conducting a review of its business in Russia as the bank is looking to leave the country.
Free Whitepaper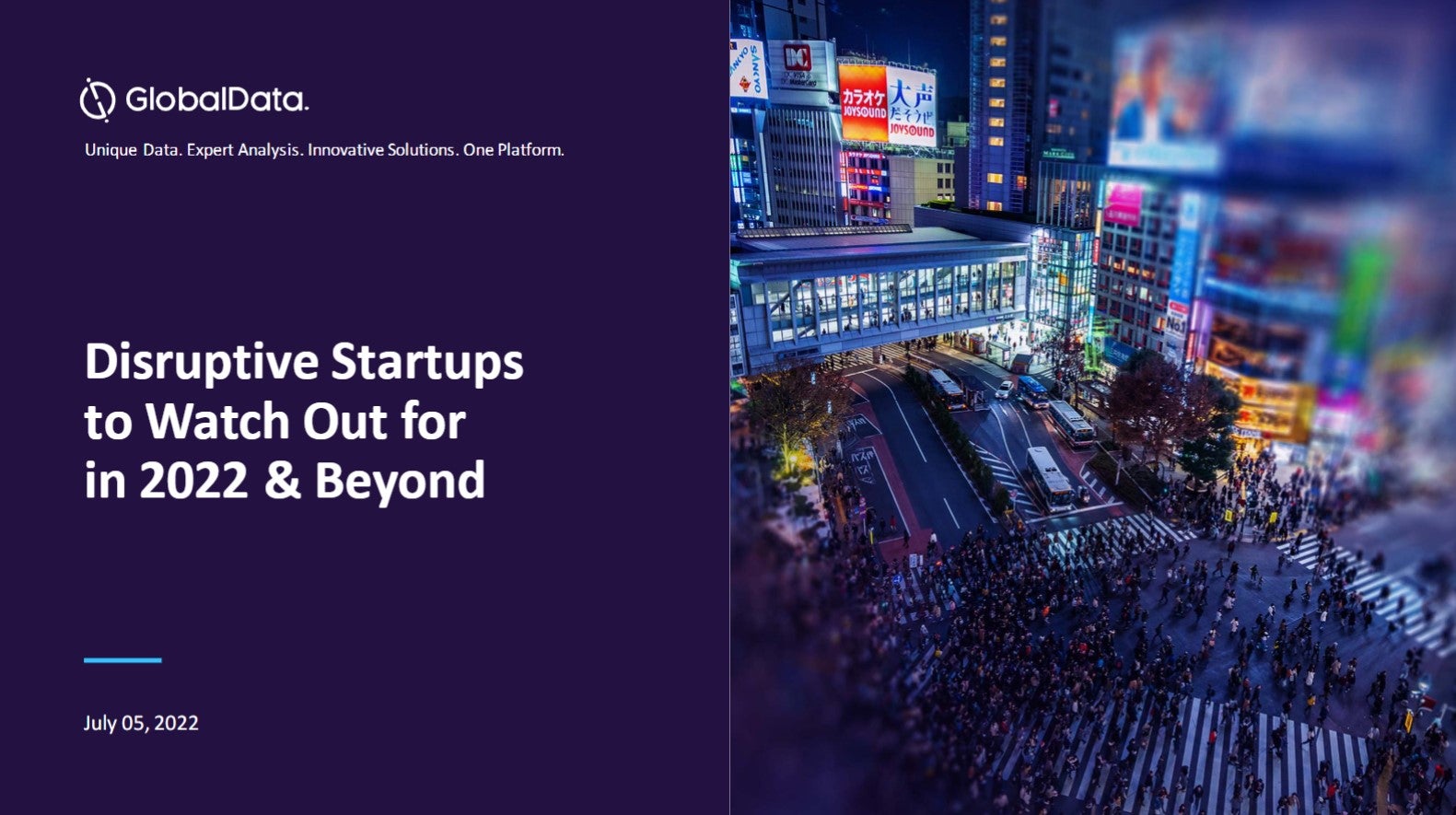 Disruptive start-ups to watch out for
2021 was a record-breaking year, with more businesses breaking into the billion-dollar club. Many start-ups have achieved or retained the unicorn status by the end of the year to reflect nearly a fivefold growth from that in 2020. This boom can be linked to a financing frenzy spurred by the quick adoption of technology and innovative solutions by start-ups gaining traction in response to the pandemic. However, the start-up ecosystem is now facing turbulent times for fundraising as investors seek long-term business strategies, valuations, and a route to profitability amid uncertain market circumstances. Nevertheless, 2022 has the potential to carry forward the momentum with multiple entities having a fair chance of being in the right place when aided by the right technologies. GlobalData leverages the power of alternative data to examine the health of start-ups across multiple dimensions including the quality of their innovations, market presence, and the funding they can attract. This helps our clients to analyze the disruptive potential of start-ups for early alliances, investments, and acquisition prospects to develop future-proof strategic roadmaps for a competitive advantage. Read our report and gather insights on the following topics:
Recent Unicorn trends
Unicorns in 2022
Future Unicorns
Start-ups to watch out for
Start-up ecosystem outlook by top geographies
by GlobalData