News
Illimity creates Italy's largest Open banking platform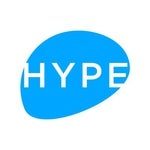 Italian banking group illimity and Italian Open banking firm Fabrick have have announced a joint venture to create HYPE, the biggest open banking platform in Italy.
Worth around €140m, the deal is unique in the Italian banking landscape, with two banks joining forces to invest in the FinTech sector.
The partnership marks the first industrial consolidation in Open banking in Italy, a driver for the development of digital financial services.

The agreement means that HYPE will benefit from integration with the Open banking venture that illimity was in the process of launching in the same market segment, also with the support of Fabrick.
HYPE has 1.3m customers and is aiming for 3m
With 1.3 million customers, HYPE is already the leading Fintech in the Italian segment of innovative financial services provided by non-bank fintech.
The fintech is targeting over 3 million customers in the next few years, banking on the technological, commercial and managerial synergies of the two platforms.
The aim of the industrial combination is to increase the ambitions of the project and the simultaneous acceleration of the growth of HYPE, which already serves 1.3 million customers.
For partners aim to accelerate the development plans of illimity, making the young fintech the Italian player with the greatest development potential in "light" banking services.
A major catalyst to HYPE's growth
The agreement provides for the incorporation into HYPE of the new Open banking solutions developed by illimity in recent months. This is expected to strongly accelerate the fintech's development in terms of execution, volume growth, cross-selling and profitability.
The Joint Venture was set up to take advantage of new opportunities in the digital financial services and Open banking markets, where a client segment is emerging.
In Italy alone there are already over 2.5 million fast-growing clients. The partners believe these clients are not interested in a bank, but in simple and "light", easy-to-use solutions that respond differently to their financial needs