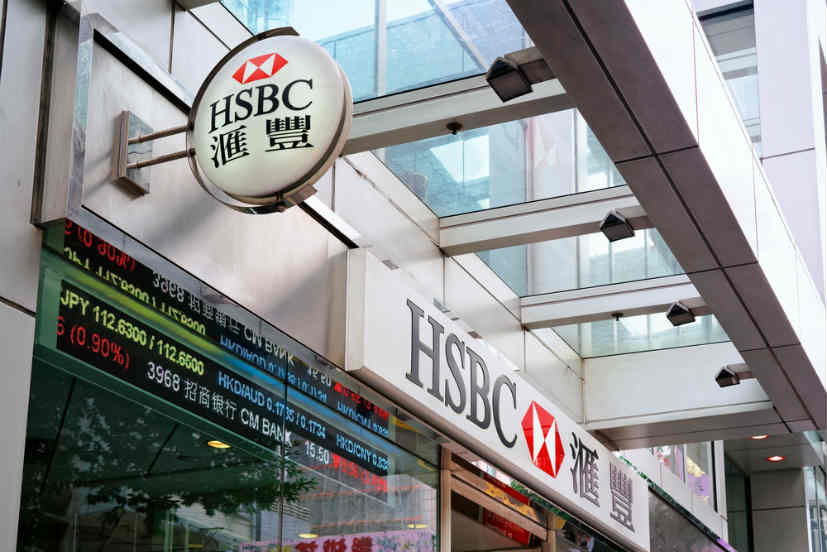 HSBC FY2019 earnings are overshadowed by its plans to axe under-performing parts of the bank and redistribute capital.
Noel Quinn, HSBC CEO sums up the bank's strategy as 'decisive action'.
In particular, HSBC will downsize its US and European operations.
Quinn says:  "We are going to reshape the parts of the Group that are under-performing from a return perspective. And we are going to redistribute capital from those parts of the Group that are under-performing to facilitate growth elsewhere.
Second, we are going to reduce the cost base of the group whilst not affecting our investment capacity. We will continue to invest for growth.
"Third, we are going to make the Group simpler to operate. We will reduce complexity so that we have greater pace, greater agility and a less bureaucratic environment."
Today, HSBC delivers a return of around 8.4%. It aims to increase that in 2022 to between 10% and 12%.
That means targeting annual costs by about $4.5bn. In addition HSBC aims to shed about $100bn of assets by year end 2022.
HSBC FY2019: 1 in 7 jobs axed
On jobs, a mixture of natural attrition and redundancies means a cut in headcount of about 35,000. HSBC currently employs around 235,000 but is aiming to cut this to 200,000 by 2022.
Retail banking restructuring includes plans to close about one-third of its US branch network.
For fiscal 2019 HSBC posts a profit before tax of $13.3bn down by one third from $19.9bn the prior year. The reduction is largely due to a goodwill impairment of $7.3bn.
HSBC FY2019 highlights
Adjusted revenue in Asia rises by 7% to $30.5bn. Adjusted profit before tax in the region is up by 6% to $18.6bn.
Retail banking and wealth management adjusted revenue is up by 9% year-over-year to $23.4bn. In particular, the bank posts strong performances in Hong Kong, Latin America, the UK and mainland China. For example, the bank's mortgage book grows by 9% in Hong Kong and 7% in the UK. Overall, customer numbers are up by 1.5 million to 39 million. On the other hand, the bank's retail units in the US and Europe report a reduction in revenue and profit.
Initial market sentiment was negative with HSBC's share price down on the day by 6%.
The HSBC share price is down by 16% in the past 12 months.