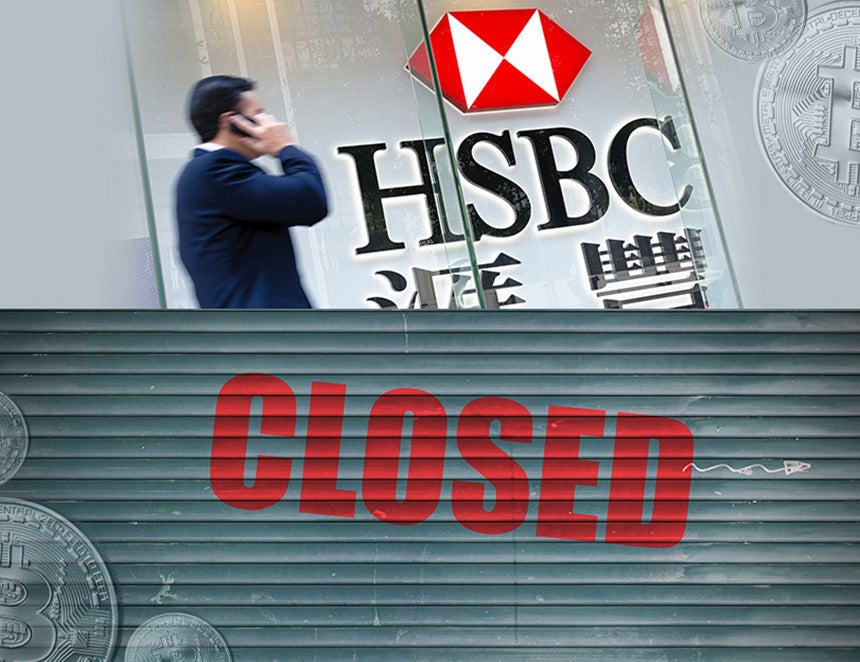 HSBC is to shutter 27 of its UK branches in 2020. As a result, the HSBC branch network in the UK will fall to total 594 units.
On the other hand, HSBC is investing £34m in its remaining UK branches. This includes a branch refurbishment for 49 outlets.
HSBC says the number of customers using its UK branches has fallen by a third in the past five years.
Back in 2000, the HSBC UK branch network totalled 1,662 branches.
By the time of the financial crisis in 2008, that number had fallen by around 10% to 1,501 branches.
It means that HSBC will have closed six in ten of its UK branches, or 907 units, since the crisis.
By contrast, Barclays UK branch network amounted to 2,304 outlets at the turn of the century.
Barclays branch closures: 847 close post-crisis
Fast forward to the 2008 financial crisis and Barclays' UK network was down to 1,810.
Today, Barclays UK branch network totals 963 outlets, having axed 95 outlets in 2019.
So Barclays has closed almost one half or a net 847 outlets since the crisis.
With Lloyds, one has to bear in mind that it kicked off the century as Lloyds TSB. The Lloyds TSB branch network in 2000 was around 2,343.
Lloyds TSB, Halifax, Bank of Scotland: 919 branches closed post crisis
And when Halifax and Bank of Scotland merged in 2001, the combined HBOS operated about 1,000 branches.
By the time of the crisis, the Lloyds TSB branch network was down to about 1,950.
In 2008, Lloyds acquired the failed HBOS, in the process boosting its network to 2,940 outlets.
Since then, Lloyds divested TSB and in turn the brand was acquired by Sabadell.
Lloyds kicked off 2020 with news that it was to close 56 more branches. This is made up of 31 Lloyds, 15 Bank of Scotland and 10 Halifax branches.
As a result, the Lloyds branded branches are reduced to 808 outlets. Halifax and Bank of Scotland branded outlets reduce to 576 and 183 respectively.
That means that Lloyds Banking Group is down to a total of 1,567 across the three brands.
TSB is in the process of closing 86 branches. That will reduce its network to 454 outlets.
As a result, some 919 outlets previously branded Lloyds, TSB, Halifax or Bank of Scotland have closed since the crisis.