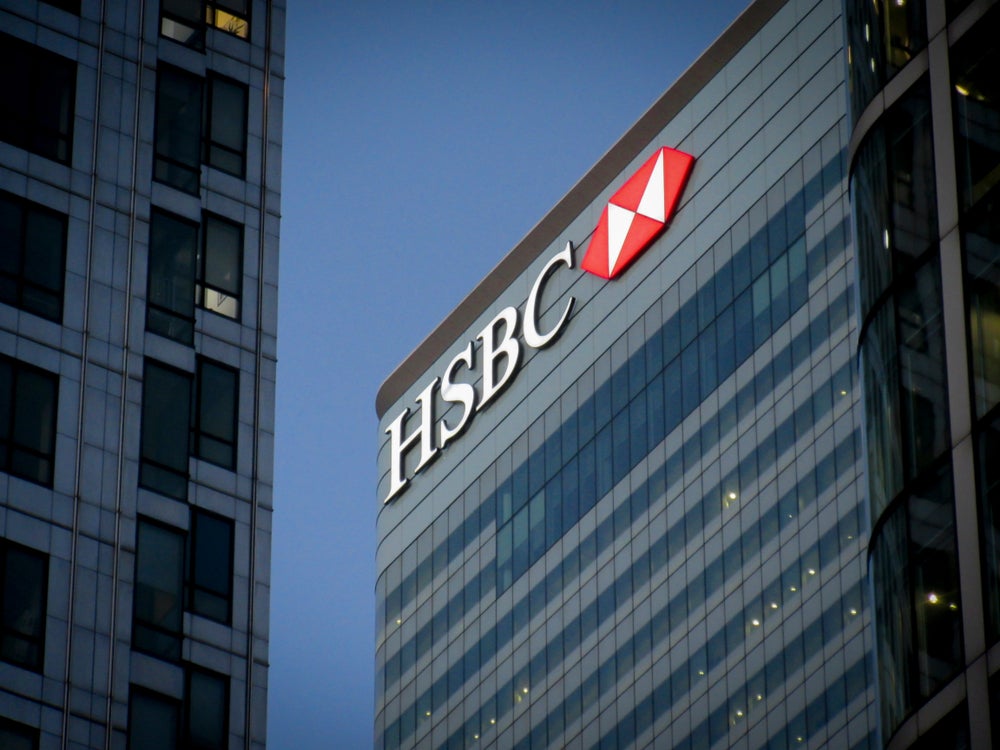 British banking group HSBC is looking to achieve a net zero target by 2050 or sooner, saying that it will focus on financing and investment that supports the low carbon transition.
Committing to aligning its financing activities with the 2015 Paris Agreement goal, the bank said that plans are open to achieve net zero in operations and supply chain by the next decade.
The bank pledged $750bn-$1trn of support for green financing to help with this transition.
Objectives
In order to achieve its green ambition, HSBC aims to apply a climate lens to financing decisions and form a dedicated unit to support CleanTech innovation companies.
It also announced that it will launch a philanthropic programme to donate $100m to scale climate innovation ventures by 2025.
Along with the OECD and the World Bank, HSBC plans to transform sustainable infrastructure into a global asset class.
The aim is to preserve nature over the long-term and to meet this goal, the bank has created HSBC Pollination Climate Asset Management.
The bank will work alongside its peers, central banks and industry bodies towards its green goal.
HSBC group CEO Noel Quinn said: "As we enter a pivotal decade of change, we have a landmark opportunity to accelerate our efforts to build a healthier, more resilient and more sustainable future.
"Our net zero ambition represents a material step up in our support for customers as we collectively work towards building a thriving low carbon economy."
Criticism
HSBC's commitment follows a similar pledge by its peer Barclays.
However, the Asia-focused bank has earned the ire of critics for its failure to take immediate action on the initiative and setting long-term targets instead.
According to critics, the bank continues to fund fossil fuel and other environmentally harmful projects.
Its latest announcement too did not talk of any plan regarding lending to the coal sector.
"Such announcements are great to indicate the direction of travel, but there is a clear need for more substance in their implementation," BMO Global Asset Management director for responsible investment was quoted as saying by the Financial Times.