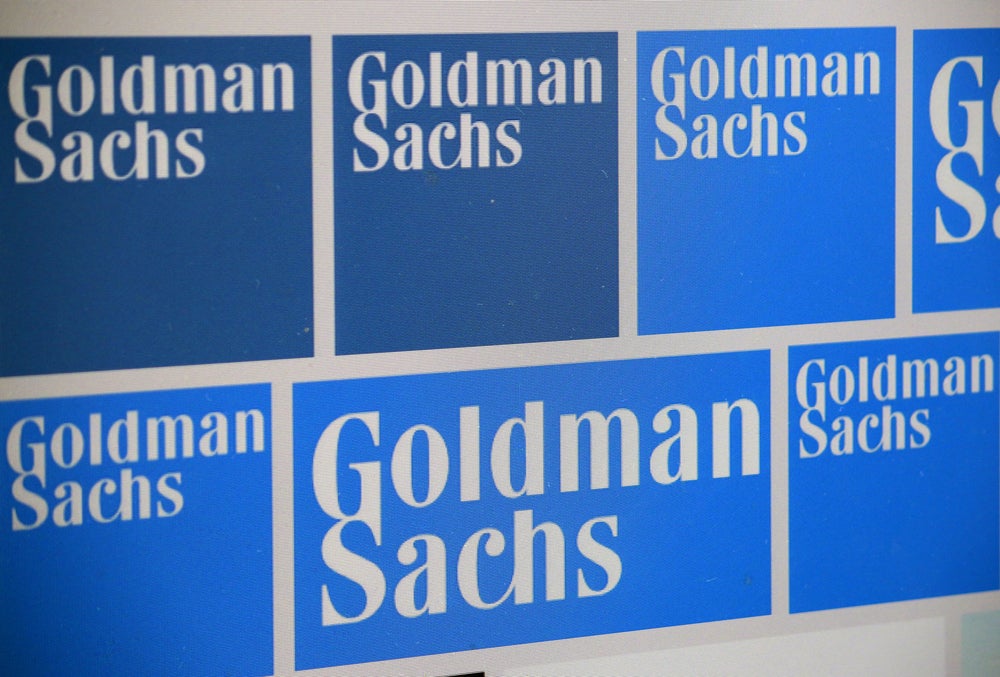 Goldman Sachs Q220 results easily beat analyst forecasts, boosted by strong fixed income trading revenues.
Specifically, fixed income revenue more than doubles to $4.2bn from a year ago.
For the second quarter, Goldman Sachs posts net income of $2.42bn, flat from the year ago quarter.
Group highlights include net revenues of $13.3bn, 41% higher than the second quarter of 2019. This represents the bank's second highest quarterly net revenues.
Consumer and wealth management hits include further growth from the bank's digital consumer Marcus sub-brand.
In particular, consumer deposits increase by a record $20bn billion in the second quarter of 2020 to $92bn. The firm formally launched its transaction banking business in the US, offering deposit-taking, payments, liquidity management, and escrow services. During the quarter, deposits on the platform increase by $16bn to $25bn.
Consumer and wealth management now accounts for 10% of total group revenues.
Net revenues in Consumer & Wealth Management are $1.36bn for the second quarter, 9% higher than the year ago quarter.
Goldman Sachs Q220: wealth management revenues +7%
Net revenues in Wealth management are $1.10bn, 7% higher than the second quarter of 2019. This is due to higher management and other fees (including the impact of the consolidation of GS Personal Financial Management), primarily reflecting higher average assets under supervision and higher transaction volumes.
Net revenues in Private banking and lending are lower, primarily reflecting lower interest rates, and Incentive fees were essentially unchanged. Net revenues in Consumer banking of $258m are up 19% y-o-y. The second quarter this year includes credit card loans.
"Our strong financial performance across our client franchises demonstrates the inherent benefits of our diversified business model. The turbulence we have seen in recent months only reinforces our commitment to the strategy we outlined earlier this year to investors," says David Solomon, Goldman Sachs CEO.