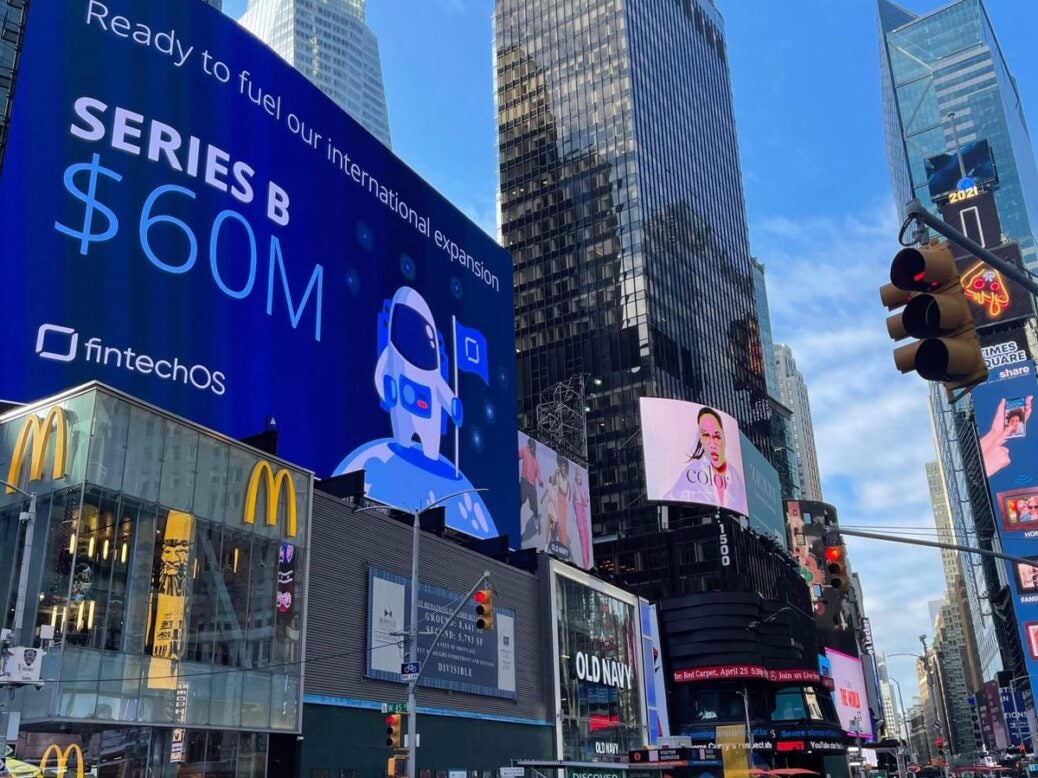 FintechOS raises $60m in a Series B funding round led by venture capital firm Draper Esprit.
Other Draper Esprit investments include Form3, ICEYE, Revolut, Thought Machine and UiPath. Existing FintechOS investors, Earlybird Digital East, Gapminder Ventures,   LAUNCHub Ventures, and OTB Ventures also participate in the round. Further investors will be announced at a later date.
FintechOS is using the funds to cement its position in Europe and the UK. In addition, it will fuel international expansion to target financial institutions in Asia-Pacific, Middle East and Africa, and North America. This includes new offices in the US, Dubai, and Singapore, along with 120 new staff members.
FintechOS raises $60m, headcount up 40%
This results in a 40% increase in overall headcount.
FintechOS also plans to expand its core systems capabilities in banking and insurance. Specifically, it will strengthen the low-code self-service proposition and personalisation through AI and machine learning in customer journeys and product and services offerings.
The overall aim is to accelerate growth beyond the 200% CAGR achieved to date.
FintechOS says it enables financial service providers to start small, think big and scale fast. With its low-code, self-service approach that augments legacy systems, FintechOS allows institutions to build, test and scale new digital products and services in weeks rather than months.
Teodor Blidarus, co-Founder and CEO at FintechOS says: "When we launched FintechOS in 2017, we could already see existing solutions to digital transformation would struggle to deliver tangible results.
Growing demand for FintechOS platforms
By contrast, our unique approach quickly inspired a sea-change in how financial institutions address digitisation and engage with their customers. Events over the last year have only increased pressure on our industry to evolve.
As a result, we're seeing growing demand for our powerful platforms. Our latest funding helps us grow at the pace needed to improve outcomes for financial institutions and their customers globally."
Sergiu Negut, co-Founder, CFO & COO at FintechOS adds: "Our technology is helping financial institutions become customer centric. It's also helping them provide products and services to more people and businesses. We're delighted to be working with investors who share our views on how fintech should be transforming financial services."
Draper Esprit: building an enduring fintech company
Vinoth Jayakumar, Partner, Draper Esprit comments: "When we met Teo and Sergiu, we were immediately convinced of their vision. That is a data led, end-to-end platform, facilitated with a low-code/no-code infrastructure. Incumbent financial services firms have cost-to-income ratios up to 90%. So, we see a huge and increasing need for infrastructure software that allows digitisation at speed, ease and lower cost. Draper Esprit builds enduring partnerships. With the team at FintechOS we hope to build an enduring fintech company. It will dramatically change financial services experiences for people all over the world."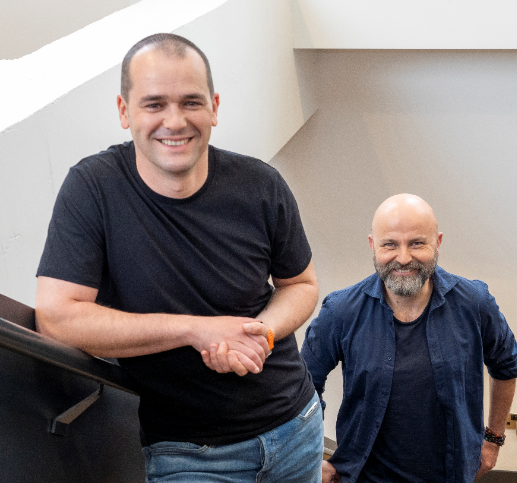 Teodor Blidarus and Sergiu Negut, co-founders, FintechOS