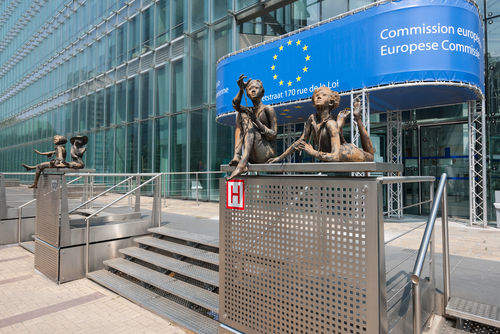 A joint venture in Spain to create a 'virtual community' for merchants and consumers has been approved by the European Commission.
The collaboration between Spain's CaixaBank, Banco Santander and network operator Telefónica will bring an integrated digital wallet service and peer-to-peer payments to smartphone and online users.
Merchants are also tipped to benefit from the venture, which will offer digital advertising and data analytics to business owners.
CaixaBank already has a small presence in Spanish digital wallet market, with online and mobile payments capabilities.
An overlap currently exists between CaixaBank, Banco Santander and Telefónica in the provision of digital advertising services, with online and mobile-based couponing and loyalty schemes.
The joint venture will allow users to upload card details into the digital wallet and use this information to make online payments.
For peer-to-peer payment services, the banks will provide a virtual prepaid payment card, which the Commission said would not force other card providers out of the Spanish market.
The Commission, which must investigate whether the join-up would hinder market competition, found there would be sufficient competition from global players like Google and Yahoo.
The executive body agreed Telefónica would not be able to block competitive digital wallets from using its mobile and broadband networks.
It also said several mobile wallet providers in Spain – which include Visa's Visa.me and Paypal – already have an established presence, while many are 'very likely' to emerge in the country in the future.
The Commission signed the merger on 14 August, which had been filed in early July.
In 2012 the EC also gave UK wireless operators Vodafone, O2, and Everything Everywhere the go-ahead for a joint mobile payments venture.
Related articles:
BBVA to launch Visa's V.me digital wallet in Spain
CaixaBank and Banca Cívica merge to create Spain's largest lender by assets
Spain's savings banks in 4-way merger