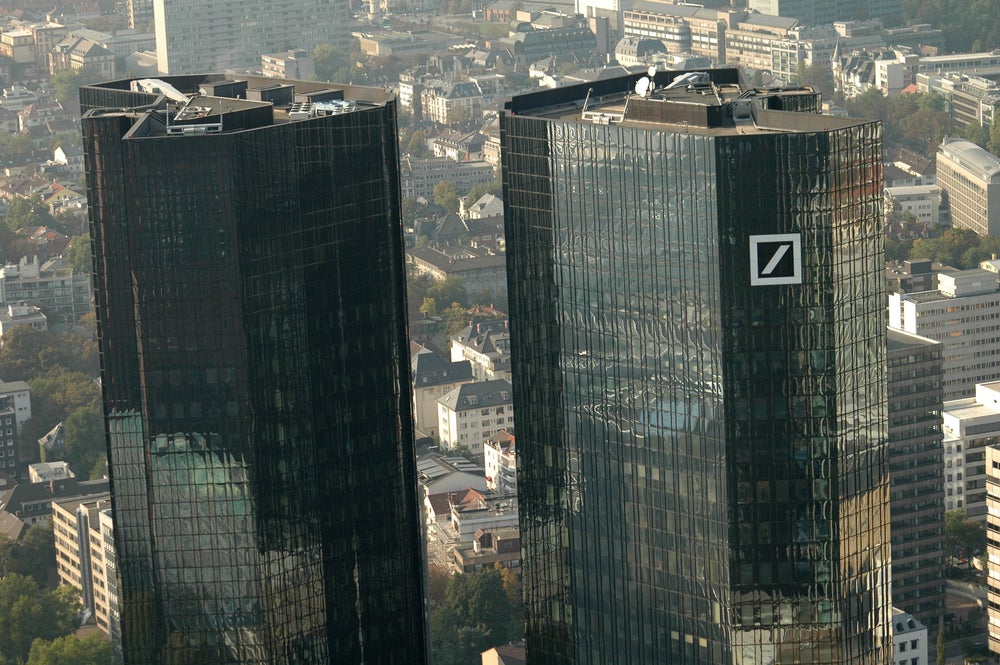 German banking major Deutsche Bank has resumed retrenching employees while top executives agreed to surrender one-month salaries to help the organisation save costs amidst Covid-19 crisis.
The bank had put 18,000 job cuts on hold in March, which accounts for 20% of its workforce, to support its employees during the pandemic.
The bank not only resumed the previously announced job cuts but also pulled out of equities trading, Bloomberg has reported.
Moreover, the bank also intends to save costs by reducing office space as more staff continues to work from home during the current crisis.
Its management board and the group of managers below it are said to be the latest senior bankers to forgo a month pay in Europe.
According to Bloomberg, the bank was also mulling to make changes to the salaries of its top management last month.
In an annual general meeting, Deutsche Bank CEO Christian Sewing said: "We decided to further accelerate our cost reduction program.
"It's precise because the transformation is essential for the future of our bank and we bear responsibility for a sustainable business model that we will, unfortunately, have to resume these personal discussions."
Deutsche Bank's latest restructuring efforts in line with its strategy to return to profitability after facing five consecutive annual losses.
Sewing said that the bank is trying to meet the financial targets for 2022.
Last month, the bank anticipated that loan provisions will continue to surge during the current quarter, while revenues will see sluggish growth, he added.
Sewing also hinted that the bank hopes to sign more deals in the future to consolidate its operations in the European banking sector.