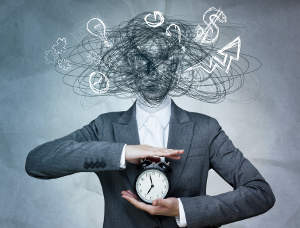 The House of Representatives' Committee on Financial Services has officially asked Facebook to halt activity on its Libra project.
House Democrats have written to Mark Zuckerberg, Sheryl Sandberg, and the chief executive of Calibra, David Marcus asking for a moratorium. This is for both the development of the crypto coin and Facebook's wallet, Calibra.
Congress and regulators now want more time to investigate the risks that this could potentially have for consumers. This is especially for the approximately 1.7 billion unbanked consumers.
The House will also look at how the project will operate. In addition it will look into  what protections would be implemented to protect user privacy.
Democrats hinted that Facebook would potentially face a hurdle from them last month.
Very quickly after Facebook announced its plans for a global cryptocurrency project, Chairwoman Maxine Waters (D-CA), commented:
"With the announcement that it plans to create a cryptocurrency, Facebook is continuing its unchecked expansion and extending its reach into the lives of its users."
A list of House Democrats signing the letter included:
Representatives Maxine Waters (D-CA),
Chairwoman of the House Financial Services Committee;
Carolyn Maloney (D-NY), Chair of the Investor Protection, Entrepreneurship and Capital Markets Subcommittee;
William Lacy Clay (D-MO), Chairman of the Housing, Community Development and Insurance Subcommittee;
Al Green (D-TX), Chairman of the Oversight and Investigations Subcommittee; and
Stephen F. Lynch (D-MA), Chairman of the Task Force on Financial Technology.
Congress moratorium  to Facebook: fears  over privacy issues
It's not surprising that Congress has concerns over privacy. Facebook is still paying for the Cambridge Analytica scandal. A political consulting firm gained access to the data of more than 50 million Facebook users.
In the letter, the Committee voiced its concerns:
"While Facebook has published a "white paper" on these projects, the scant information provided about the intent, roles, potential use, and security of the Libra and Cali bra exposes the massive scale of the risks and the lack of clear regulatory protections. If products and services like these are left improperly regulated and without sufficient oversight, they could pose systemic risks that endanger U.S. and global financial stability.
"These vulnerabilities could be exploited and obscured by bad actors, as other cryptocurrencies, exchanges, and wallets have been in the past. Indeed, regulators around the globe have already expressed similar concerns, illustrating the need for robust oversight."
Concluding, the Committee issues a warning:
"Because Facebook is already in the hands of over a quarter of the world's population, it is imperative that Facebook and its partners immediately cease implementation plans until regulators and Congress have an opportunity to examine these issues and take action. During this morat01ium, we intend to hold public hearings on the risks and benefits of cryptocurrency-based activities and explore legislative solutions. Failure to cease implementation before we can do so, risks a new Swiss-based financial system that is too big to fail."