News
ClearBank and Tide granted £25m to help UK SMEs grow post-Covid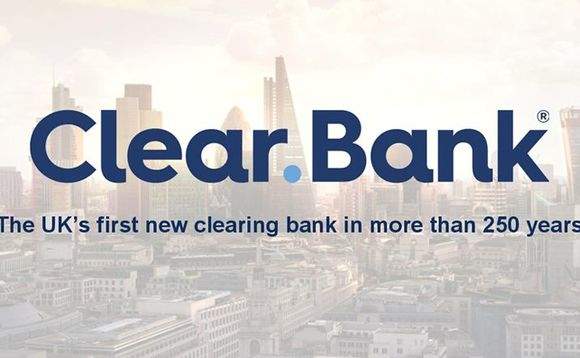 ClearBank and business banking platform Tide have been awarded £25m to help UK SMEs grow and recover from Covid-19.
The funding will be used to provide financial support and products to help SMEs address challenges in the post-Covid and post-Brexit environment. Additionally, ClearBank and Tide aim to help SMEs meet the demand for digital services and help them become more sustainable.
Charles McManus, ClearBank co-founder and CEO, said: "The pandemic has created deep-seated uncertainty, particularly among UK SMEs. This grant will help us ensure SMEs not only survive this period but are able to seize the opportunities available.

"By committing to integrate with at least 25 SME partners, we're opening up opportunities for innovative businesses to provide valuable change-making solutions. We believe these partnerships, combined with a number of powerful new tools, will further enable us to offer a truly compelling alternative to the high street banks."
Initiatives
Both companies will use the grant to establish initiatives aimed at tackling barriers to competition in business banking. They will also give SMEs the tools to turn crisis into opportunity.
These include:
Leveraging open banking to remove friction – open banking will allow businesses use an existing third party business current account on the Tide platform; both to make payments but also to use the tools available.
Improving funding opportunities with access to debt and equity – Building on Pool A deliverables, ClearBank and Tide will partner with additional third-party lenders, make 'beyond Open Banking' data available through a Tide Lending API and build out proprietary lending with an overdraft product.
Help SMEs become more digital – ClearBank and Tide will introduce request to pay (eg via embedded invoices), confirmation of payee and digital cheques. For B2B members Tide will help them grow their business by creating and curating a digital member directory with public profiles to advertise services and by building a managed services network for accountants and payroll providers.
Oliver Prill, Tide CEO, added:"We are thankful that the BCR has granted our partnership with ClearBank the opportunity to create a genuine alternative to the oligopoly that has dominated the UK SME market for too long.
"Competition and choice in the business banking space is more important than ever. This grant will help us to address it urgently. Switching accounts is sticky, with old barriers remaining and the Government's response to the coronavirus crisis reinforcing them."