News
China: regulators warn about imminent surge in bad loans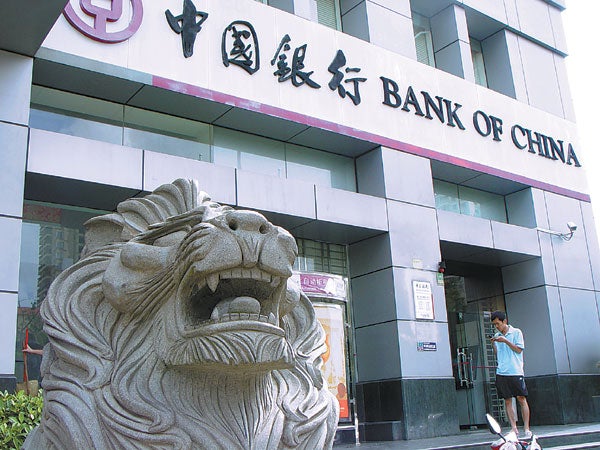 China's financial regulators have rung the alarm bell about a new wave of bad loans, as the covid-19 crisis continues to stymie an economy that was widely predicted to surpass the US and become the world's number one by 2020.
The country's Banking and Insurance Regulatory Commission says it's more than likely that commercial banks will see an upsurge in problem loans in the coming months.
The notification is in line with other prognoses about the world's second largest economy. The International Monetary Fund has predicted that China's economic growth in 2020 will moderate to 1% from last year's 6.1%.

Many banks have yet to set aside enough provisions to cover for the potential loan losses, the banking regulator also warned.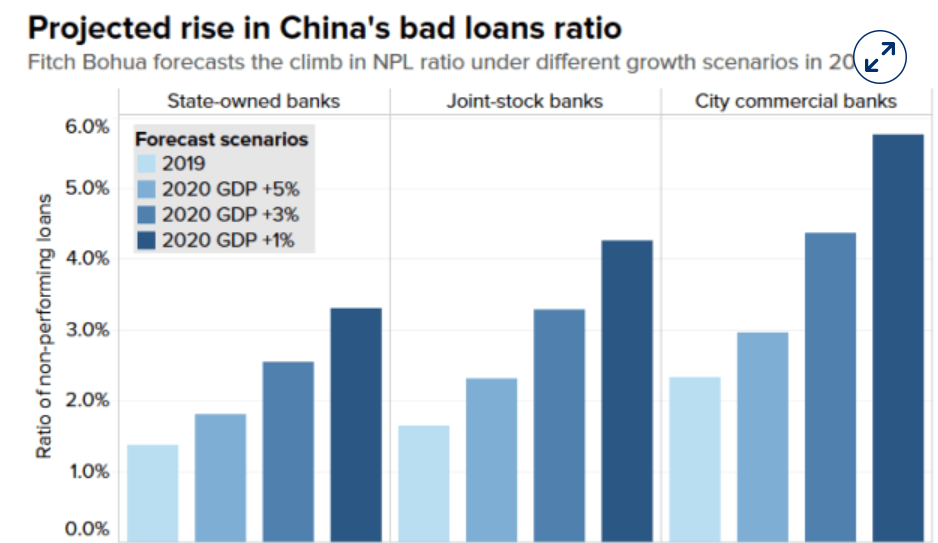 Source: Fittch Bohua (July 2020)
A blow to profits
Admittedly, putting aside the minimum amount of buffers would set profits in the banking sector back by more than 350bn yuan ($50.08bn), the financial watchdog said.
The blow to profits as a result of bad loans could emerge in the coming months, with smaller banks being more vulnerable.
In May, China's banking regulator told the nation's major lenders to accelerate recognition of nonperforming loans, as officials sought to bolster the quality of lending.
Chinese banks generally define bad or non-performing loans as ones with overdue repayments exceeding 90 days.
Redefining bad loans and a catch 22
However, the regulator recently used the so-called window guidance to inform banks with nationwide operations that they must classify corporate loans overdue for more than 60 days as nonperforming.
It's a change that underscores policy makers' more cautious stance on curbing risks and addressing the nation's longstanding issue of understating bad debt.
At the same time, Bad loans may keep piling up as the government urges banks to lend more to risky small and private businesses to reinvigorate the covid-battered economy.
At the heart of these mutually conflicting priorities, or catch 22, is the fate small banks.
Because of the relative vulnerability of smaller banks, the Chinese government has introduced measures targeted at helping them. The measures include pushing lenders to help them, lowering funding costs, and providing support to replenish capital.