News
Canadian banks to start $221m loan programme for Black entrepreneurs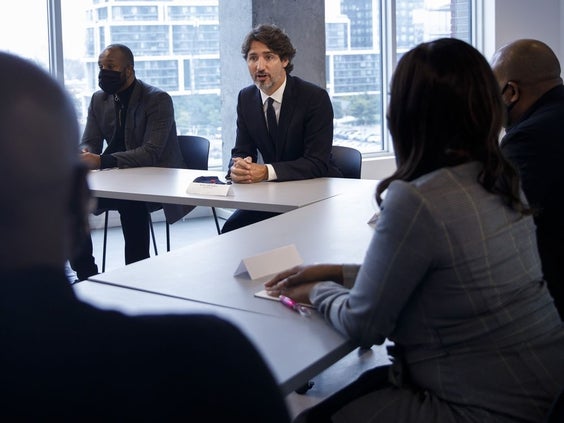 The Canadian government is creating a new national programme to help Black Canadians get business loans with national banks.
The total value of the programme was pegged at $221m over four years, with $93m of that coming from the federal government and the rest from Canadian financial institutions.
Prime Minister Justin Trudeau says the Covid-19 pandemic has disproportionately affected Black Canadians and put a spotlight on inequality in Canada.

The new program will include $53m for Black business organisation to help entrepreneurs access funding, mentorship, financial planning and business training.
Another $6.5m will go to collect data on the state of Black entrepreneurship and identify the barriers preventing Black Canadians from succeeding in business.
Ottawa and eight major financial institutions are also creating a loan program to fund Black entrepreneurs with loans between $25,000 and $250,000.
Disproportionately impacted
Support for Black businesses was one of the requests in a June letter penned by the Parliamentary Black Caucus calling on governments across Canada to immediately address systemic racism.
A ground-breaking new study has revealed that Covid-19 is disproportionately impacting the health and finances of Black Canadians.
The study found that compared to the Canadian average, Black Canadians report far worse health outcomes related to COVID-19. They are more likely to report symptoms, say they sought treatment and nearly three times as likely to report knowing someone who has died of the virus.
Lack of race-based data cloaks inequalities
Black Canadians are also more likely than other Canadians to experience layoffs due to the virus. They're also more likely to report feeling at risk on their commute to work, the research reveals.
The study, carried out by the Edmonton-based African Canadian Civic Engagement Council and Innovative Research Group, looks at the health and economic impacts of COVID-19 from the perspectives of Black Canadians and those in the broader Canadian population.
Its authors say it appears to be the first of its kind.
The research comes after warnings from advocates, researchers and social agencies across Canada that a lack of race-based data is a barrier to ensuring those most affected by the pandemic get the help they need.