News
Bundesbank: banks, retailers now see less counterfeit money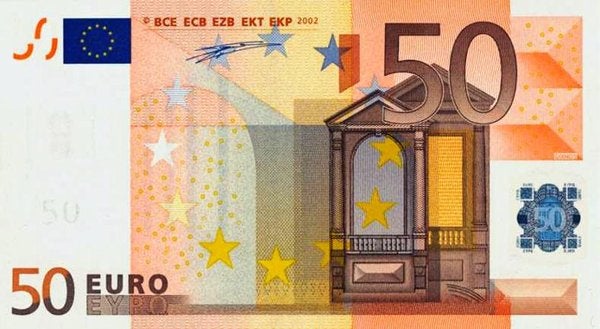 Efforts by Europe's monetary authorities to improve the security of euro banknotes continues to pay off: the number of counterfeit bills across the continent is in steady decline, says the Bundesbank.
In 2019, the German central bank registered approximately 55,200 counterfeit euro banknotes with a nominal value of €3.3 million, a 5% decrease from the previous year.
Statistically, this equates to seven counterfeit banknotes per 10,000 inhabitants. The number of €50 notes fell the most.

The distribution of counterfeits across the denominations in 2019 was as follows: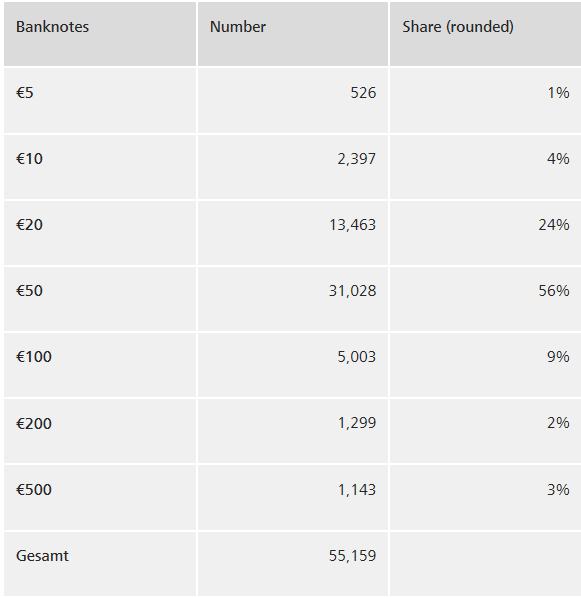 At around 27,600, the number of counterfeits detected in the second half of 2019 matched the figure for the first half of the year (27,600).
Number of counterfeit coins significantly higher
In 2019, approximately 42,100 counterfeit coins were detected in German payments, compared with around 33,100 coins in the previous year. Statistically, this equates to five counterfeit coins per 10,000 inhabitants in Germany.
Counterfeits were identified in only the three highest denominations, and their incidence in 2019 was as follows: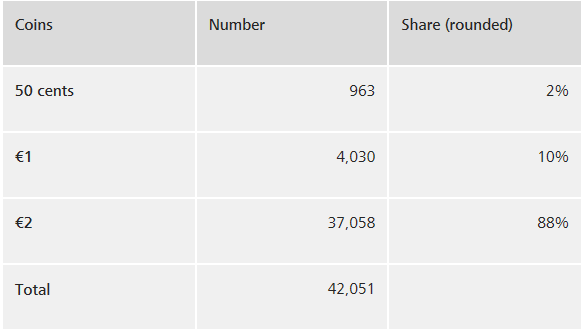 Counterfeit prevention
Through its branch network, the Bundesbank provides training courses free of charge to the banking industry, retailers and any other interested parties.
Participants are given typical counterfeits to test using the "feel, look and tilt" method. Features that can be checked using magnifying glasses, counterfeit detector markers or ultraviolet lamps are also explained.
However, these tools, which are often used in the commercial sector, should always be combined with a check of other security features. Contact details for the branches may be found on the Bundesbank's website.
Security features: Europa series €100 banknote